The Bourne community is in mourning after learning that a beloved retired history teacher for the district lost his battle with lymphoma on Martin Luther King Jr. Day.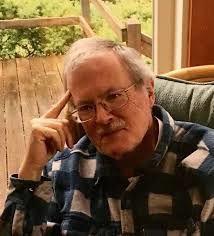 As the news spread that Thomas Fedge, 73, had died, community members expressed their grief at the loss of a man described by many as "one of the best."
The Brewster resident enjoyed a lengthy teaching career in Bourne, starting in 1972 at Bourne High School. He then taught at the Lyle Junior High School on Otis Air Force Base before ultimately landing at Bourne Middle School until his retirement in 2005.
On a Facebook page for residents of Bourne, more than 100 people expressed their sadness at the news.
Several people stated that he was a great teacher who made school interesting. One person stated that he had a positive impact on possibly thousands of students. Another stated that they can still recite the song "1814," which Mr. Fedge would play while marching around the classroom.
Many people remembered him as being a good man with a great sense of humor.
Former student Samantha McMahon of Bourne said that he was more than just a teacher—he was also a mentor, entertainer and a tour guide. She said that she had him as a teacher when she was an 8th grader.
"He was so animated with his students when he would teach. He would quickly jump into characters and voices, acting out bits of history for us, like Columbus dragging a terrified crew on a transatlantic voyage," she said. "He let us laugh as we learned."
Ms. McMahon said that without Mr. Fedge, so much of her middle school experience would not have been possible. She said that he was responsible for their overnight field trips to Nature's Classroom, New York City, and Washington, DC.
Melinda Brennan of Brewster also had Mr. Fedge for 8th grade history and said that she remembers him being sarcastic and funny. She said that he was one of her favorite teachers and she imagines that many other people feel the same way.
"He got his students so excited to learn and he always took charge on the larger middle school trips to New York City and Washington, DC," she said. "He always made them super fun."
While Assistant Superintendent Melissa Ryan started at Bourne Middle School just after Mr. Fedge retired, she said that he never quite stopped being involved with the school. Even after his retirement, he would participate in field trips and remained close with the staff, attending the retirement parties of those who retired after he did.
"He was just loved so much by the middle school and I know that—even not having worked officially with him as a teacher—his love and compassion for students were remarkable," she said. "I know the district is going to miss him."
Ms. Ryan said that Mr. Fedge gave so much to the district and she said he was a wonderful man who managed to connect on some level with every person he would meet.
"Tom had this larger-than-life presence," she said. "He lit up the room, made you laugh, made you feel included, and made you feel like you've known him your whole life."
In addition to being a teacher, Mr. Fedge was also a husband, father and grandfather. He leaves his wife, Leslie Fedge, daughters Bonnie and Laura Fedge; and a granddaughter. He also leaves behind a brother; and a sister, Marilyn.
A celebration of his life is being held on Tuesday, January 28, at the First Parish Church, 1969 Main Street in Brewster, and the service will be held at 4:30 PM.
Any wishing to make a donation in honor of Mr. Fedge may do so by donating to the Tom Fedge Scholarship Fund at Bourne Middle School or to the Big Brothers organization.