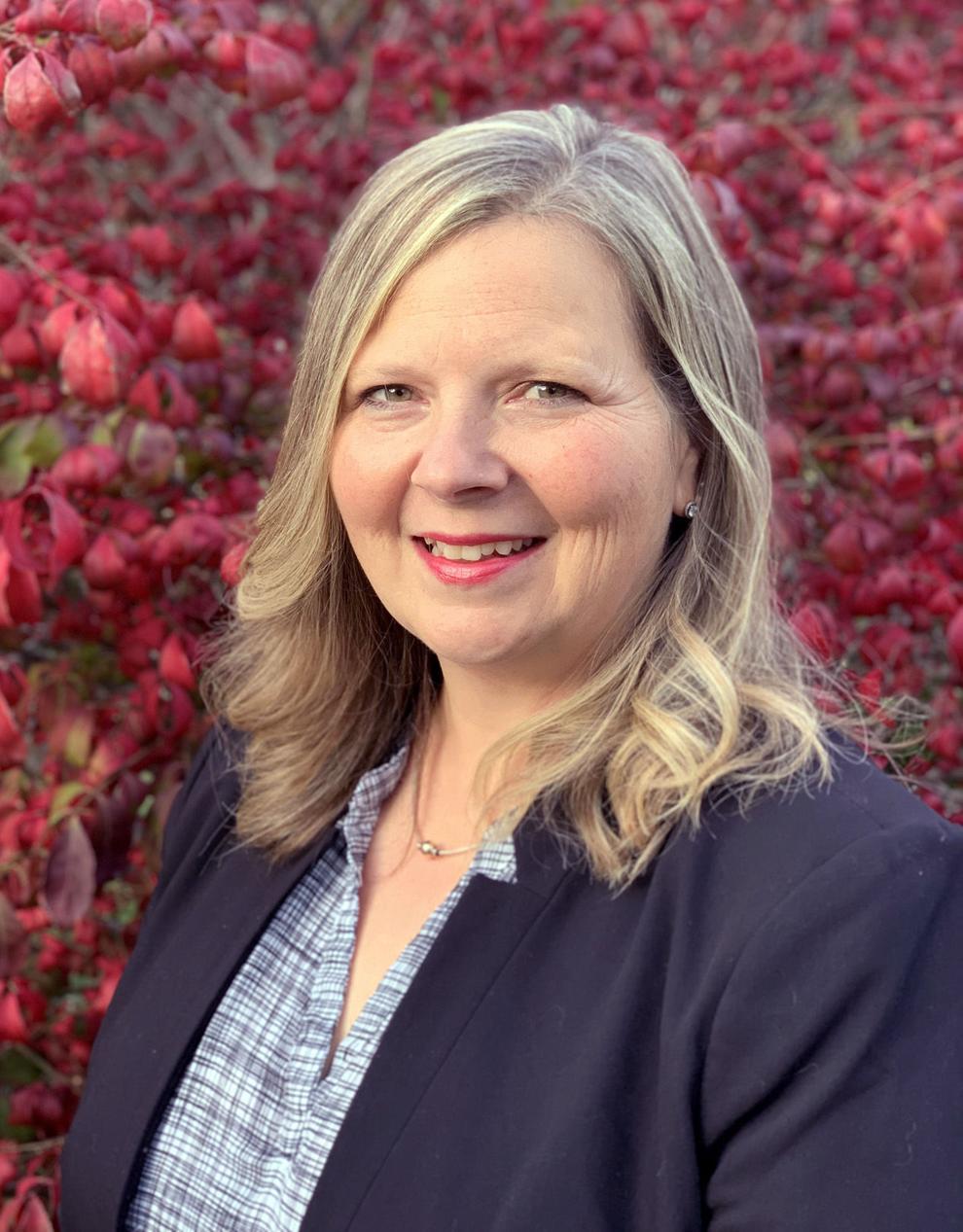 Bourne School Committee member Kari MacRae is running to represent the Plymouth and Barnstable District in the Massachusetts Senate in 2022.
Her campaign officially kicked off last Friday, November 19, at a launch event hosted at a supporter's house. The guest list included Rayla Campbell, a candidate for Massachusetts secretary of state in 2022; Geoffrey G. Diehl, a Republican gubernatorial candidate endorsed by former president Donald J. Trump; and Jay McMahon, who ran for a Plymouth and Barnstable District state Senate seat in 2020.
"The biggest thing that I am running on is transparency and accountability," Ms. MacRae said in an interview with The Enterprise. "No matter what ticket, no matter what side you're on, I think everybody can agree that there needs to be transparency and there needs to be accountability where it can be applied, and it needs to be equal across the board."
Ms. MacRae said she is still putting together the driving points of her campaign, but her focus will likely be on keeping taxpayers informed, cutting spending and supporting local government.
"I think right now one of the biggest problems we have is our economy," Ms. MacRae said. "One gentleman at Town Meeting the other night said it beautifully, 'Bourne does not have a problem bringing in funds, Bourne has a problem with spending.' And I think that could be applied to all of the district, all of the towns surrounding Bourne that I would be a part of helping to better improve."
In addition to addressing spending, Ms. MacRae said she would oppose vaccine mandates in her campaign.
The candidate has been invited to meetings in other towns within the Senate district to speak about mandates, she said.
"In my opinion, it should be a choice," she said. "I'm not an anti-vaxxer; I'm anti-mandate."
Ms. MacRae voted against a mask mandate in Bourne Public Schools in August in her position on the Bourne school committee.
The candidate said she has been invited to Republican town committee meetings in other towns in the district and plans to go to Democrat meetings soon as well.
As her school committee term expires in 2024, Ms. MacRae said she confirmed with James J. Lyons Jr., the chairman of the Massachusetts Republican Party, that she would be able to stay on the committee if she elected to the state Senate. School officials confirmed that there are not any regulations that they know of that would prohibit her from holding both positions.
Ms. MacRae has been on the Bourne School Committee for six months and said her experiences on the committee have been a driving force in her choice to run for state Senate.
She has recently been at the center of controversy in Bourne and Hanover, the school district where Ms. MacRae taught briefly, over comments she made on a social media platform about critical race theory and gender identity.
After the social media posts were reported in September to the Bourne school committee, committee members, the teachers' union and school administrators asked Ms. MacRae to resign from her position. She did not resign and remains a committee member.
However, Ms. MacRae was fired from her job teaching business at Hanover High School in September over the social media posts.
She began teaching in Hanover earlier that month, and Massachusetts school districts can dismiss teachers within the first 90 days of their employment with or without cause under the state statue governing teacher dismissals.
Now, Ms. MacRae says conservative activist organization Judicial Watch has taken up her legal challenge against the Hanover district for an unjust dismissal. The nonprofit organization will be pursuing a lawsuit in the federal courts on behalf of Ms. MacRae, she said.
"I don't think that this was fair, and evidently Judicial Watch agreed that being fired for what I put out on social media before I got hired is not a justifiable reason to get fired," she said.
The news of the Judicial Watch-backed lawsuit comes on the heels of Bourne resident Michael Fraser's threatened lawsuits on behalf of Ms. MacRae against the towns of Bourne and Hanover.
Mr. Fraser told the Enterprise he has been in conversation with attorneys about suing the towns but has momentarily put his pursuits on hold while they wait to see what happens with the Judicial Watch suit.
Mr. Fraser also mentioned his support for Ms. MacRae in her state Senate race.
Incumbent state Senator for the legislative district, Susan L. Moran (D-Falmouth), has also announced she will be running for reelection in 2022.
"I'm not a politician; I'm learning as I go," Ms. MacRae said. "But the more I've been researching, the more I've looked into things, I'm like, 'Wow, we really need to get back to what America is about: freedom and being good to each other.'"