A former Bourne firefighter has initiated two lawsuits against the town and Bourne Fire Chief Norman P. Sylvester.
One suit claims that Chief Sylvester violated the firefighter's right to freedom of religion as protected under the US Constitution.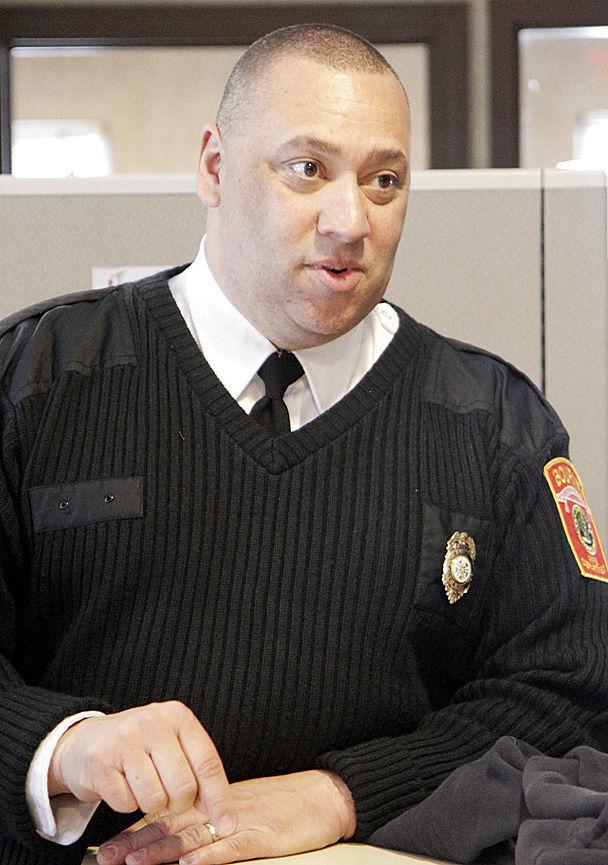 The other lawsuit claims that the fire chief and the town ignored the firefighter's request for payment of benefits for mental anguish caused by his work as a firefighter in Bourne.
The lawsuits were filed by former firefighter Thomas F. Swartz of North Falmouth.
Chief Sylvester and the town are defending themselves in the respective lawsuits. Neither has yet gone to trial.
Attorney Joseph L. Sulman of Waltham is representing Mr. Swartz. Mr. Sulman said that his client spent 24 years on the job with the Bourne Fire Department before he was terminated following an incident that occurred in late January 2018.
Mr. Sulman declined to comment on the details of the incident that led to Mr. Swartz being fired.
Mr. Swartz has filed a federal lawsuit in the United States District Court for Massachusetts in Boston against Chief Sylvester claiming violation of his constitutional rights to freedom of religion. He claims that he was disciplined for not agreeing to appear in a group photograph, wearing his Class A uniform, as requested by Bourne Fire Lieutenant Richard W. Emberg.
In his complaint, Mr. Swartz claims that, in adherence with his firm religious beliefs, he does not appear in photos that are promotional in nature. He said that he checked with Chief Sylvester as to the reason for the photo and confirmed that it was "not for departmental identification, safety concerns, or accountability purposes."
"Swartz declined to appear in the photograph because it violated his religious beliefs against self-promotion," the lawsuit states.
Mr. Sulman declined to say which religion Mr. Swartz practices.
Following a hearing on May 13, 2016, Chief Sylvester disciplined Mr. Swartz with a 24-hour unpaid suspension. The Chief also made Mr. Swartz ineligible for out of grade opportunities for the following six months. That prevented Mr. Swartz, a firefighter/EMT, from earning a higher wage by filling in for an officer, a lieutenant for instance, with a higher pay grade.
Mr. Swartz also used accrued vacation time to satisfy his unpaid suspension.
In the lawsuit, Mr. Swartz claims that he declined similar photo opportunity requests throughout the course of his firefighting career in Bourne. He said departmental practice had always been that appearing in such photos was optional. He also pointed out that there were other firefighters who declined to requests to appear in a department photo, and they were not disciplined as a result.
Mr. Sulman said that the First Amendment violation case is currently in the discovery stage, with both sides sharing evidence and information.
In the other suit against Chief Sylvester and the town, filed in Barnstable Superior Court, Mr. Swartz claims he was not reimbursed for medical expenses he incurred for treatment of depression and stress caused by his work as a firefighter/paramedic with the Bourne Fire Department.
The lawsuit claimed that Mr. Swartz "responded to numerous emergencies involving injuries and even fatalities." In Mr. Swartz's final year with the department, 2017, Chad Cerulli, a fellow Bourne firefighter, died unexpectedly. That, the lawsuit claimed, added to Mr. Swartz's stress and depression.
On February 1, 2018, Mr. Swartz was placed on paid administrative leave. He received medical treatment that included a brief hospital stay. In April of this year, he submitted his claim for reimbursement, including copies of bills he paid.
State law, the lawsuit contends, requires Chief Sylvester to respond to Mr. Swartz's claim for reimbursement; to either honor the claim, or issue any reasons for denying the claim. Mr. Swartz's attorney claims that the Chief has not done so to this date.
"Sylvester did not respond to Swartz's inquiries in April 2019 or at any time thereafter," the suit states.
The lawsuit claims that Chief Sylvester's lack of response was "without good cause, arbitrary and capricious, an abuse of discretion, or otherwise not in accordance with the law."
"[Swartz's] treatment for injuries under state statute should have been paid by town, which is basically worker's compensation," Mr. Sulman said.
The claim also asks the court to declare that Mr. Swartz's claim for payment of benefits is valid under state law, and order Chief Sylvester approve the claim for benefits.
Mr. Sulman said that no trial dates have been set for either case, nor have there been any settlements offers made. He said that he and his client are looking forward to their day in court.
"We look forward to pursuing the claims and vindicating his rights," he said.