Snow plowing, street and road repairs, trash and recycling pickup, grass mowing at town ball fields and parks, water drain maintenance.
That is the short list of tasks done by the Bourne Department of Public Works. Add to that list tree trimming and storm cleanup, and that only scratches the surface of the work done throughout the year by the DPW crew.
At the heart of the DPW is its director, longtime employee George M. Sala. Mr. Sala is entering his 23rd year with the department. He started with the DPW in 1998 as a crew member and rose through the ranks. In short order, he was named assistant director to former, now deceased, director Rickie J. Tellier.
"I enjoy coming to work," he said. "I love my job, and I take pride in my work."
A native of Brockton, Mr. Sala said that growing up, his parents would bring him to his grandparents' home in Hideaway Village on weekends, even during the winter. In 1972 his family moved to Bourne, where he attended the Kempton J. Coady School and Bourne High School.
After graduating high school, Mr. Sala worked as a seasonal police officer with the Bourne Police Department. He said he was "an intermittent police officer" for 2½ summers, starting at age 19.
Around the same time, he put in a year at Bridgewater State University. He also earned certification as a paralegal through the National Academy for Paralegal Studies and considered pursuing a law career. Instead, he chose a different path, "with no regrets," he said.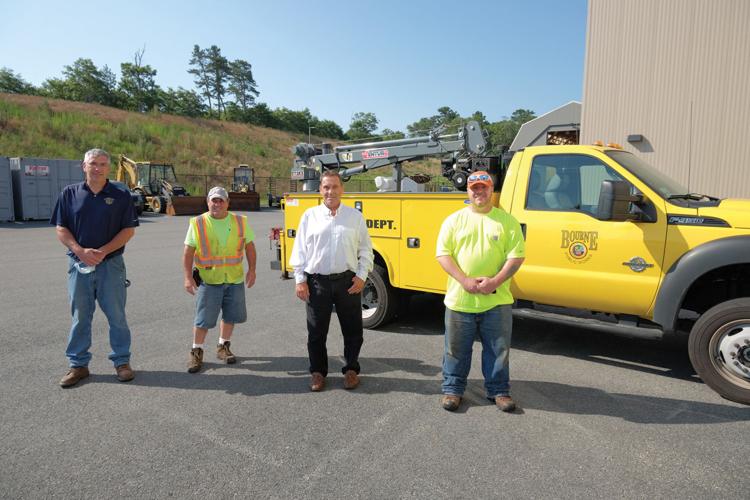 Mr. Sala spent eight years working at Pilgrim Nuclear Power Station in Plymouth. He left that job when he opened a vacuum cleaner repair shop on Main Street in Buzzards Bay. In 1998 he closed his Main Street business and went to work with the Bourne DPW, he said.
He began as a truck driver and moved his way up the ranks within the department. Three years into his career, he was promoted to a crew chief. He held that position for a couple of years before being promoted to assistant director of the department. In 2012, upon Mr. Tellier's retirement, he was promoted to director of the department.
For a short period of time, Mr. Sala went from being DPW director to superintendent. That was when the department was placed under the direction of former Facilities Manager Jonathan R. Nelson. When Mr. Nelson left in 2016, the department was restructured and Mr. Sala was again named the department's director.
Mr. Sala also serves as the department's representative on a number of town committees and boards. He is chairman of the town's recreation committee. In that capacity, he serves as the committee's representative to the community preservation committee.
In Bourne he serves on the bylaw committee, the transportation advisory committee, the private roads acceptance committee, the local emergency planning committee and the street and traffic lights committee. He was also a member of the public works facility building committee, which oversaw construction of the new DPW building on Ernest Valeri Road near Bournedale Elementary School.
Outside of town, Mr. Sala serves as one of the 15 representatives to the Cape Cod Joint Transportation Committee, which is an arm of the Cape Cod Commission. The CCJTC is an advisory group that reviews, discusses and votes on transportation planning recommendations made to the Cape Cod Metropolitan Planning Organization.
Matthew Quinn is the DPW's operations manager. Mr. Quinn, who resides in East Falmouth, has been with the Bourne DPW for 11 years, coming to the department in 2009 after spending 10 years with the DPW in Framingham.
Similar to Mr. Sala, Mr. Quinn started in Bourne as a truck driver, moved up to crew chief, and eventually was named the department's operations manager. Currently, the department has several vacancies, Mr. Sala said, having lost four employees since the pandemic struck.
"We're trying to get those positions filled, but to be honest with you, nobody's knocking on doors," he said.
One of those open positions is the DPW's vehicle maintenance foreman. The department's most recent foreman, Edwin Rivera, was recently appointed fleet services manager with the DPW in Falmouth. Mr. Sala said Mr. Rivera's departure was a big loss to the Bourne department, but the job in Falmouth "is a better opportunity for him."
"It's more of a managerial position than when he was here," he said.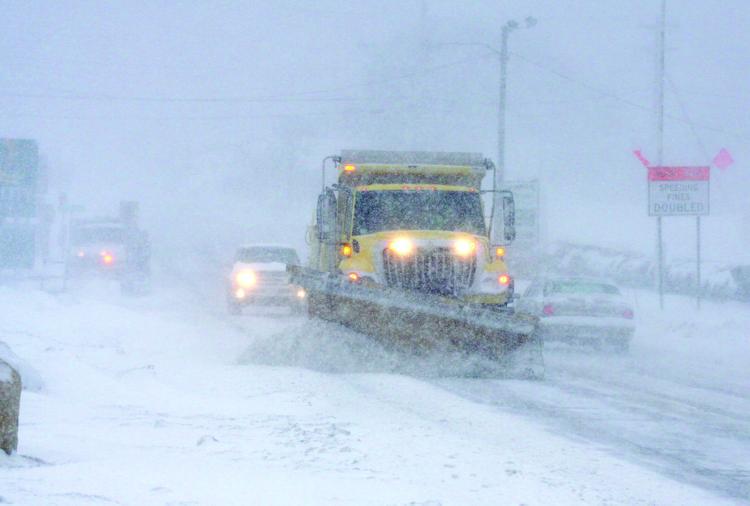 The department is budgeted for 36.5 employees, Mr. Sala said, with one part-timer, a facilities electrician, who works 16 hours a week, Tuesdays through Thursdays. Four, including Mr. Sala and Mr. Quinn, are administrative, and three are vehicle maintenance employees.
The rest round out the field crews who take care of the department's myriad responsibilities, from grass mowing to road repairs to trash and recycling pickup. The list of responsibilities for the DPW's crews is extensive, given the number of divisions under the department's jurisdiction.
"They do a great job," Mr. Sala said. "Sometimes they're overwhelmed when we're shorthanded or something, but I think overall, the staffing we have right now try to do the best they can for the residents of the town."
Mr. Sala explained that the DPW's divisions include the sewer department, the facilities department, and the highway department. Within the highway department, Mr. Sala said, there are various subdivisions, including sanitation and recycling, municipal maintenance, and highway, which he said involves such work as pavement repairs, drain clearing and tree work.
Trash and recycling pickup, Mr. Sala said, is the biggest challenge he faces. It has become increasingly busy since the town went to single-stream recycling. There are at least five trucks out every day and seven on Thursdays, when pickup is done in Pocasset and Cataumet.
DPW trash pickup accommodates residences as well as the town's parks and beaches, Mr. Sala said. Still, they get phone call complaints from homeowners who neglected to get their trash bins out in time.
"They want us to go back," he said, "and we really don't have the time to go back and pick it up. They're more than welcome to bring it to the landfill."
Every week the DPW is responsible for mowing a total of 82 town properties, Mr. Sala said. That list includes Bourne Town Hall; the Bourne Veterans Memorial Community Center; Buzzards Bay Park; the west rotary near the Wareham town line and the one at Belmont Circle; Clark Field; Keith Field and Chester Park, among many others.
Public works departments in larger towns on the Cape, such as Barnstable and Falmouth, typically assign employees to a specific division within the department, Mr. Sala said. An employee in those departments will only do trash pickup, for instance, or lawn mowing, he said. That is not the case in Bourne, he said. All employees can be assigned to any one of the department's tasks.
"All our guys have to work together," Mr. Sala said, "we're unique as far as that's concerned. You might have an equipment operator driving a trash truck or you might have a truck driver doing a laborer's work. We all go from the top to the bottom, so everybody has to do everything."
Mr. Sala said he derives his greatest job satisfaction from seeing a project completed. He cited the paving by DPW crews of the sidewalk in Monument Beach by the Cumberland Farms and the railroad crossing as the most recent example.
The one thing other than work that provides him with a deep sense of satisfaction is his family. Married for 30 years to his wife, Deborah, he has three children, Robert, Ryan and Andrea, all in their 30s and 40s. A third son died at a young age, he said.
He is also grandfather of eight and has one great-grandchild, he said. While the pandemic has cut down on the amount of time he can spend with all of them, he said, they are his source of inspiration and fulfillment.
"My pride and joy is my family," he said.