A linchpin in the revitalization of downtown Buzzards Bay has finally gone into operation.
The Hampton Inn, overlooking the Cape Cod Canal, opened its doors Tuesday, November 26.
Owner David Darling of Darling Hotels, LLC said the business, which offers 100 rooms and stands five stories tall, had secured all its permits and opened quietly without much fanfare.
"Went pretty good," Mr. Darling said of the hotel's first day in operation. "Not too exciting."
Earlier this year, Mr. Darling was quoted as anticipating a July opening for his business.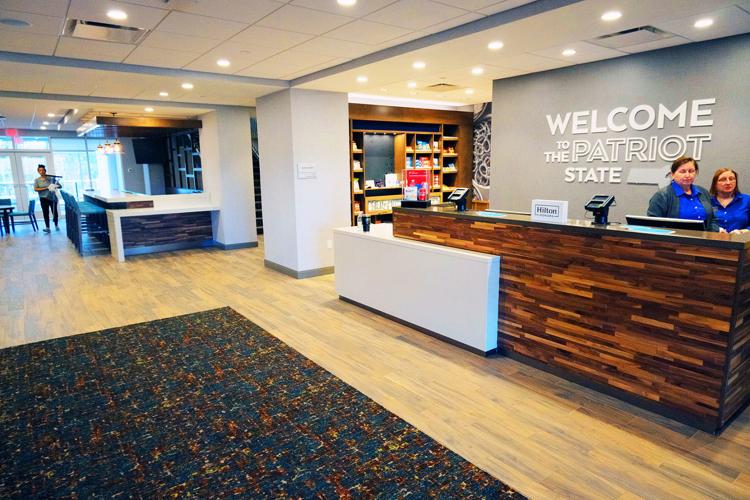 That expected opening stretched out another four months to this week. Construction delays were a part of what slowed the hotel's opening.
"Just working through all the kinks, I guess," he said.
Asked if that meant the project was also held up by any of the town's regulatory boards and agencies, he said, "No, not really."
At the board of sewer commissioners meeting Monday, November 25, Town Engineer Timothy P. Lydon confirmed permitting received by the business. Mr. Lydon said the hotel was issued a 90-day temporary occupancy permit
"It's not unusual for big projects like this to open under a temporary CO (Certificate of Occupancy)," Mr. Lydon said.
The Hampton Inn has long been touted by town officials as a significant piece to the ongoing rejuvenation of Buzzards Bay. The hotel will be on one of four parcels on a nearly 12-acre site owned by local developer Ryan K. Correia. It is the first part of a multi-use campus that has been touted as including retail space and a restaurant.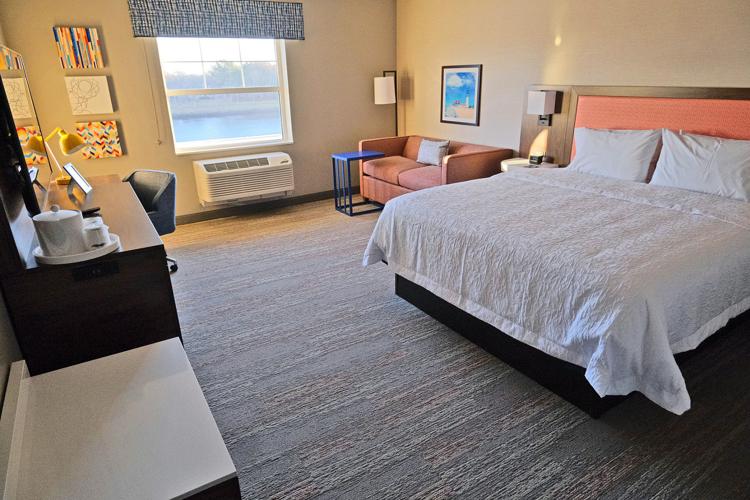 The overall cost of building the hotel initially was estimated at $18 million, with roughly 8 to 10 percent of that covering the purchase price of the property from Mr. Correia.
Town officials enthusiastically greeted the news that the hotel had opened. Judith M. Froman, chairman of the board of selectmen, said it will be good to have a franchise hotel in Buzzards Bay to complement locally run businesses such as the Bay Motor Inn.
"Chain hotels help to put towns—and what they have to offer—on the map," Ms. Froman said. "There are plenty of visitors to this area, so it will be nice to have more stay in Bourne rather than take their business elsewhere."
Selectman Peter J. Meier called the new Hampton Inn "a major milestone for our economic development initiative" in Buzzards Bay. Mr. Meier said the hotel, along with Keystone Place and the over-55 apartment complex The Tides of Bourne, are the result of the town's partnership with the Cape Cod Commission to create a Growth Incentive Zone.
"This will create jobs, additional tax and sewer revenue," he said. "And these customers will be patronizing our area restaurants and businesses. This is a great day for the Town of Bourne."
Mr. Darling has said the hotel is expected to hire approximately 30 to 35 full-time and part-time workers. That number may drop off somewhat during the off-season, but only by four or five employees, he said. He said the hotel has already started to generate interest from prospective guests, including some wedding parties.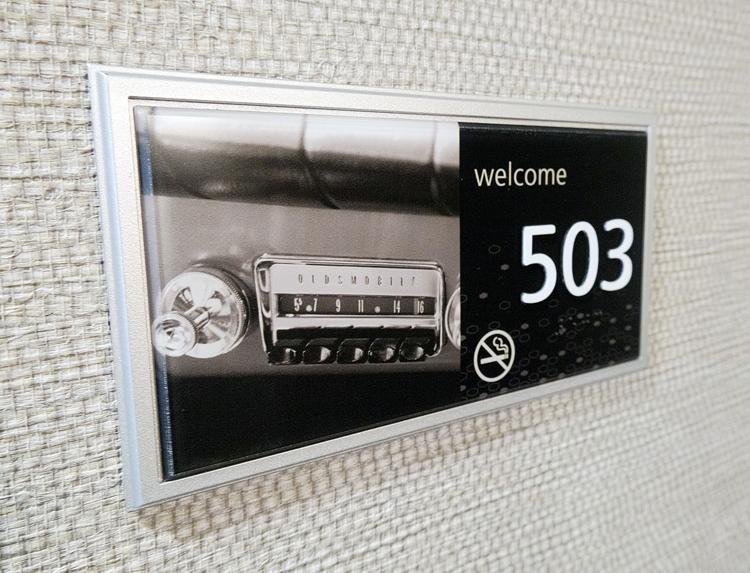 Bourne Planning Board chairman Steven P. Strojny said he was thrilled that the new hotel had finally opened for business. Mr. Strojny said he was pleased that, as a member of the planning board, he played a role in bringing the hotel project to fruition.
"It's one of the finest hotels on all of Cape Cod," he said, "and I think they'll be very, very successful."
Cape Cod Canal Region Chamber of Commerce president and CEO Marie J. Oliva agreed that the new hotel will "contribute to the redevelopment of Buzzards Bay, and the region." Ms. Oliva also thanked the Darling family for "making an investment with a beautiful hotel on the Canal."
"Hundreds of people stop into our visitor centers each year wanting a nice place to stay," she said, "and now we have it right here in our community."
In July, the Bourne Board of Selectmen approved a year-round liquor license for the hotel. The license allows the hotel to sell all types of alcoholic beverages seven days a week, from 11 AM to 1 AM.
In June, the Hampton Inn secured permits from the Bourne Board of Health to operate 100 rooms, a 12,600-gallon swimming pool, and a breakfast-only, 48-seat food establishment.
The hotel's restaurant will only serve to hotel guests. The bar area, however, will be open to the public at large.
Also in June, the hotel's daily sewage disposal allocation was increased to 15,423 gallons per day, up 4,043 gallons per day from the allotment previously approved by the town's sewer commissioners. The company said that the original allocation did not take into account added amenities such as a kitchen, bar and board room.
Mr. Darling said that the hotel will have a grand opening at some point in the future, but he did not commit to when that will take place.