The 2001 attack on the World Trade Center affected the Reverend Nell Fields so profoundly she quit a lucrative career in high technology to become a minister.
Ms. Fields, now the minister of the Waquoit Congregational Church, was on a bus in lower Manhattan when hijacked passenger planes slammed into the twin towers of the World Trade Center.
The bus, and all other traffic in the downtown area, ground to a halt. As soon as the passengers were disgorged, Ms. Fields, a former journalist, ran toward the pillar of smoke.
"There was ash falling everywhere. People coming from the wreckage were covered in ash. They were sobbing," Ms. Fields said in a telephone interview this week.
As she hurried further along she saw people waiting in long lines to donate blood to the Red Cross.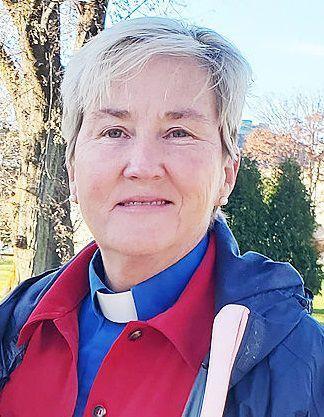 "But there was no one to give blood to. There were not that many injuries—just deaths."
Ms. Fields eventually arrived at Grand Central Station to board a train to Albany. She was among many hoping to flee New York City.
"Every seat was taken," Ms. Fields said, her voice breaking. "Amtrak was allowing people to sit on the floors. It was so solemn and people were sobbing.
"I knew I was watching the unfolding of people's lives, the aftermath of a horrible tragedy."
Ms. Fields wrote the events of that day in a journal. With the advent of the 20th anniversary of that momentous day fast approaching, she took the journal out to refresh her memory.
"This is not a story I like to share. It still makes my palms sweat," the minister said.
The tragedy led her to examine whether she wanted to continue increasing shareholder value or move to higher ground.
"I ended up being a minister. I felt like I was getting a wake-up call from another source," she said.
Ms. Fields said she is concerned that COVID, the more recent soul-shaking event, has stolen the spotlight from 9/11 memories.
"It seems like there are not that many 9/11 events this year," she said. "I asked my congregation if they wanted a commemorative service and they were not that interested."
For David J. DeConto, the 9/11 attacks hit home, literally. The pain, he said, will never go away.
"It's like a weight that's always there," Mr. DeConto said this week.
Mr. DeConto, the Sandwich director of natural resources, lost his brother when a third hijacked plane slammed into the Pentagon on September 11.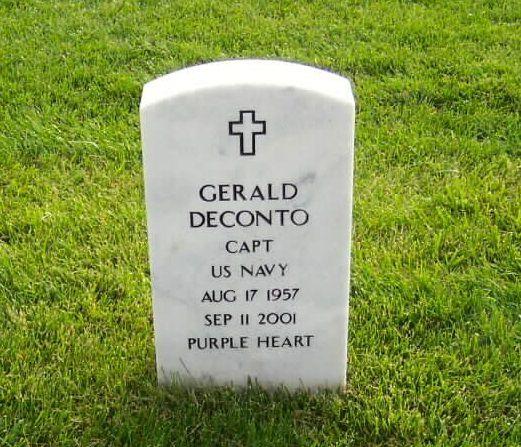 Capt. Gerald DeConto, then-director of the operations and plans branch of the Navy Command Center at the Pentagon, had been formulating the Navy's response to the Twin Towers incident when he died along with 125 other military personnel and civilians.
David DeConto, reflecting on the impact of 9/11 and of the COVID-19 pandemic, said the terrorist attacked united people while the pandemic isolated people and, in America, deepened the political divide.
There are similarities, however.
"I think they both changed society and on some level both took away our innocence and left us on our knees," he said.
At the Pentagon that day, Capt. DeConto was leading people out of the building, fearing that another attack was imminent.
"He was a leader and a hero," David DeConto said. "If he had been around during COVID, he probably would have joined the first responders and medical personnel who are today's heroes."
Wayne Taylor, Mashpee's assistant town manager, was a selectman in 2001.
He was in the police station visiting the chief when the news of the 9/11 attacks broke.
"I remember there was a lot of confusion. We wondered what was going on and whether anything was happening at the [Cape Cod military] base. I don't have any really clear memories beyond that point," Mr. Taylor said.
"I went home to be with my family—like everybody else—and watched the horror unfold on our television screen."
Mr. Taylor agreed with Mr. DeConto that in the aftermath of 9/11, people came together and in the aftermath of COVID they remain divided.
He said he wishes that Americans can draw the grace of humility from both experiences—to acknowledge that others' lives and belief systems are of value and are deserving of respect.
"We can disagree without being argumentative," Mr. Taylor said. "I may not agree with your position, but I respect your belief system."
There were many other Upper Cape residents whose lives were touched directly or indirectly by the events of 9/11. Some lost friends and family. Others answered the call and joined the military to fight terrorism. Others went to Ground Zero to assist in the aftermath of all that destruction.
The Enterprise reached out to many of the people the newspaper profiled in the days and weeks after September 11, 2001. Some declined to revisit that day, and others have died.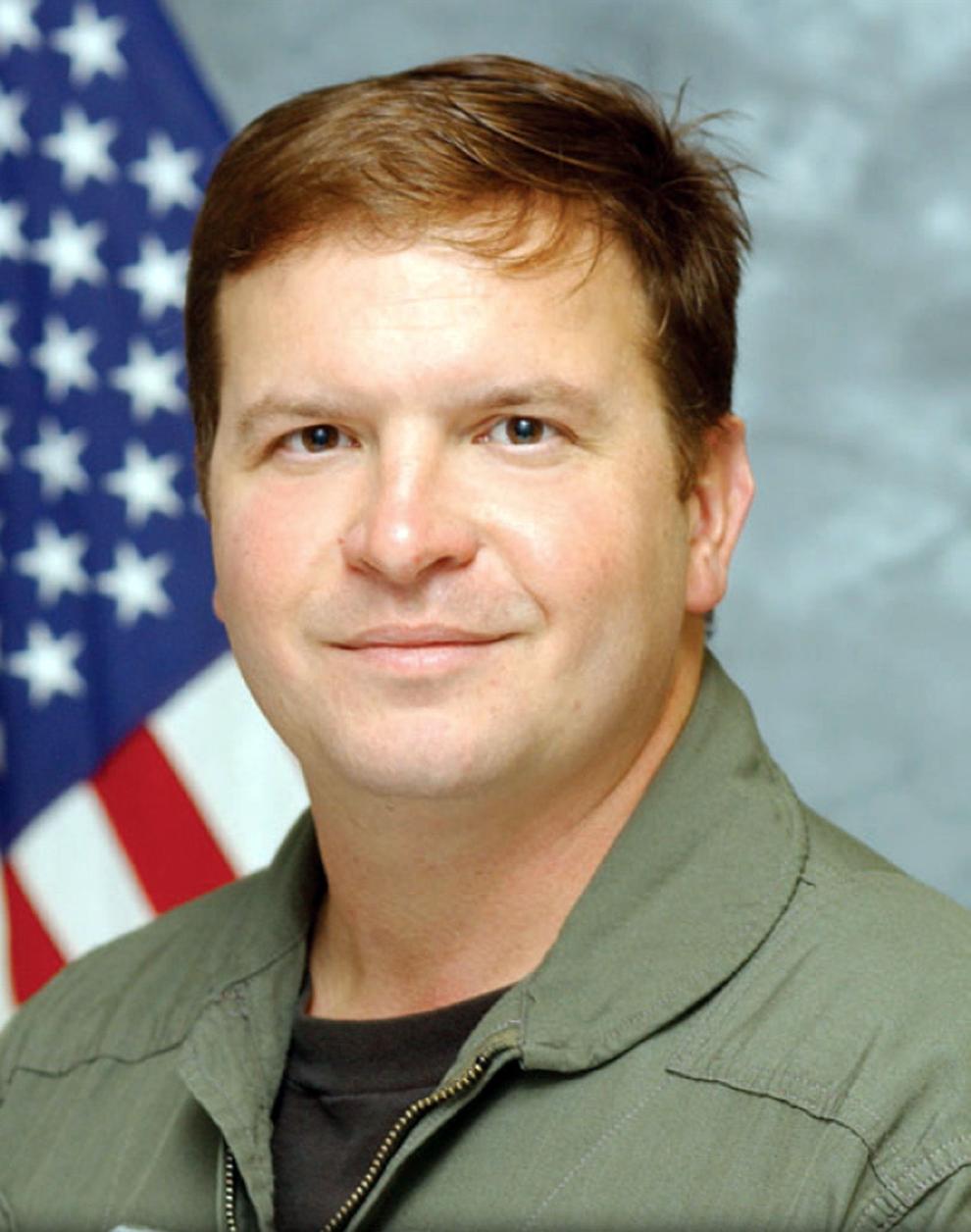 Among those 9/11 first responders who died recently was Daniel S. Nash, a retired US Air Force lieutenant colonel and former Sandwich resident, who was scrambled out of Otis Air Force Base to track down the airliners hijacked by terrorists 20 years ago.
After leaving the Massachusetts Air National Guard, Mr. Nash flew F-111 and F-15 fighter jets, and also taught pilots to fly. He was honorably discharged from the Air Force in 2016, according to an obituary posted by Smith-Corcoran funeral home in Arlington Heights, Illinois, where he was buried. He died in June of this year at age 54.