Hats off to Charles Noyes for thinking outside the box—and for potentially saving lives in Bourne in the coming years.
Earlier this month Mr. Noyes, the town's emergency management director, went before the capital outlay committee to request funding for the coming fiscal year.
Among his requests was a proposal simultaneously innovative and old school: acquiring an AM radio frequency that could provide residents with emergency information, especially in the event of crippling storms.
Mr. Noyes told the committee that people could tune to the frequency on the AM dial of a radio in case Internet and cellphone service are unavailable.
When all else fails, he said, residents could tune to the frequency on a portable radio, or outside in their car.
The station, Mr. Noyes said, could broadcast to Bourne residents what they should do in the event of a catastrophic incident: "What they need to do, where they need to go, where they cannot get to anymore because the road system has failed, or something else has happened."
In a world awash in the Internet and cellphones, radio is a far-underrated, almost forgotten way to get storm information out to the people who need it.
The Internet and cellphones are great ways to gather information—until they're not there.
Cape Cod in particular finds itself subject to lengthy power outages. There is no quicker way than losing power on the Cape to slip into a void where you don't know what's happening.
In pre-Internet days the Cape boasted robust coverage of storms and distribution of storm-related information on its commercial radio stations, but that coverage and distribution have seriously dwindled in recent years.
Even what storm coverage still continues on commercial radio covers by necessity the entire Cape, shortchanging more local developments.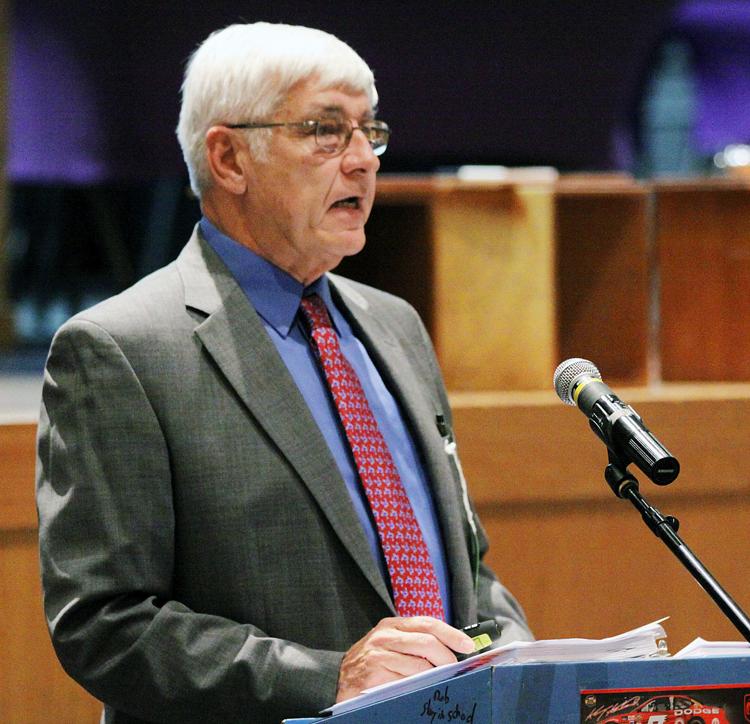 But a station dedicated to providing emergency information to Bourne residents would do those residents a real service.
Mr. Noyes estimates the cost of establishing such a service at $25,000, which would include the cost of finding a frequency. Sites from which the signal could be broadcast include town hall and the new police station. Messages could be broadcast 24 hours a day on the frequency.
Seventeen other communities in Massachusetts already have taken this step, Mr. Noyes said.
In an additional initiative, the emergency management director has proposed the purchase of a portable message board for $15,000 that could be transported to different villages to convey information. The town bought two such boards last year and intends to buy a total of five.
As sure as the sun rises in the east, big storms will be coming to Bourne in the coming years, if not months or weeks. For that matter, the Cape likely is overdue for a serious hurricane, and hurricanes that come this way often come straight through Buzzards Bay, right through the middle of town. Lesser storms still can pose hazardous conditions.
Both the AM radio frequency and the portable message board are capital investments well worth making. We hope the town will validate the wisdom of Mr. Noyes and make them both a reality.