During Falmouth Academy's spring break in March, when school buildings closed statewide due to the coronavirus, teachers and administrators quickly pulled together to be ready to begin remote learning for all students as soon as the break ended.
Students and teachers say the effort was very successful, helping them to not only keep up with assignments, but to continue to feel part of the school community.
That said, adjusting to teaching and learning from home has required some creative thinking, and trial and error.
In addition to holding classes and office hours and giving assignments, Falmouth Academy's remote learning plan includes posting wellness videos and teaching the students about relevant issues such as social distancing, screen time and coping skills.
Eighth grader Marcus Greco of Falmouth said he is impressed with how quickly the school put everything together for students.
Behind the scenes—along with Head of School Matthew Green and Assistant Head of School Michael Earley—is Martha Borden, the school's director of technology.
"Martha is an unsung hero, and she pulled off a miracle ensuring that all 216 students and 60 faculty members were properly outfitted and trained up to pivot to remote learning. She's been making house calls to troubleshoot technical issues for faculty, drop off supplies or bring devices to students who do not have them at home. This is remarkable considering our students come from all over the area and not just Falmouth," said Amy Galvam, the school's communications director.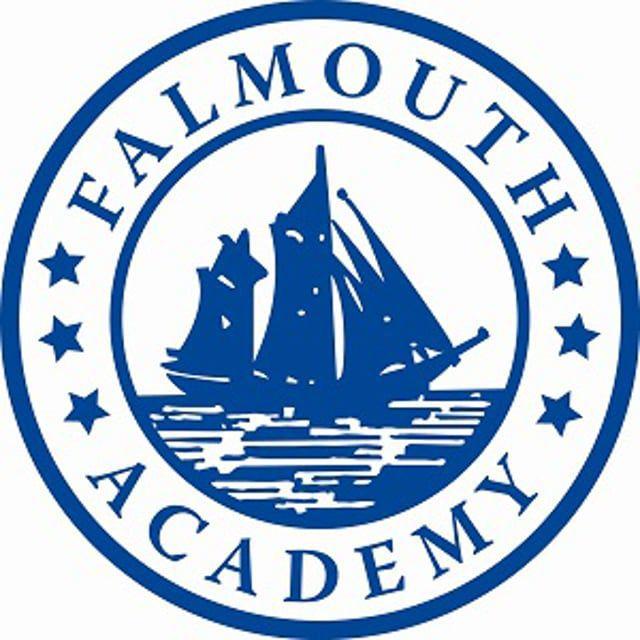 Ms. Borden has even taught teachers to use passwords and waiting rooms in the Zoom platform to avoid hacking or "Zoombombing," Ms. Galvam said.
Academic dean and German teacher Petra Ehrenbrink said each school day begins at 8:45 with a virtual morning message from the head of school. Students have three 40-minute academic classes per day, including electives, and can connect with teachers during virtual office hours or weekly advisory meetings.
That is half the number of classes students are accustomed to taking daily. Most classes meet every other day, which has helped students from becoming overwhelmed, Ms. Ehrenbrink said.
"If students are on Zoom or on screen all day, it can feel more intense than learning in a classroom. However, some kids have said this is actually nice, that they have more time to talk with teachers after class," she said.
Some digital tools Ms. Ehrenbrink has found to be essential are the school's MyFA portal, Blackbaud, Zoom, Flipgrid and the Google suite.
History teacher Rob Wells is teaching three sections of modern European history for sophomores and one geopolitics course for seniors.
He is teaching seven international students, from China and Germany, all but two of whom have returned to their home countries but still continue to take classes at Falmouth Academy through Zoom. The other two students live with their host families in Falmouth.
In his discussion-based classes the interaction has stayed much the same as in the classroom, and students often use the chat feature in Zoom for comments and questions, Mr. Wells said.
"I try to draw all kids into the conversation. For the quieter kids, I've been surprised by the insights from them, and it's been intriguing to see how some parts of the class experience have been enhanced," he said, noting that creating visuals for classes has required a lot of forethought because he is unable to use his classroom whiteboard for instruction.
English and French teacher Emily Turner, who works primarily with 8th and 9th grade students, agreed with Mr. Wells that teaching without a whiteboard takes a little more time.
"I definitely miss seeing my students in class and interacting in a less-formal way. I don't see them in hallways, but students are starting to take more advantage of my office hours and things are feeling more normal as we go," she said.
One of Ms. Turner's English classes is studying Shakespeare's "Romeo & Juliet," rehearsing in small groups and recording their parts using digital tools.
Biology teacher Sharon Kreamer said the sophomores she teaches have—no surprise—taken to digital learning more readily than their teachers have.
The main challenge of teaching science remotely is how to make biology classes as lab-oriented as possible, which has meant creating hands-on individual and group activities that can be accomplished at home, Ms. Kreamer said.
"If we were meeting in the school, they'd be doing some hands-on work every day, so this has been a bit of a challenge remotely," she said.
A recent assignment was creating a gene expression lab using objects commonly found in the kitchen.
"Students took a simple recipe with ingredients they have at home and wrote ingredients into a DNA code and learned how to translate that code into RNA," Ms. Kreamer said. "We're now working on bacteria, and the homework is to choose a bacteria and look at the great things bacteria contribute to our lives. Different species have different properties, from electricity to bioluminescence."
After learning about bacteria, the students will study how the human immune system defends the body against viruses, using COVID-19 as the main example.
"We've looked at short videos on how an epidemic can start, and we'll be looking at antibodies and vaccines," Ms. Kreamer said. "Knowledge is power, and it helps students who are dealing with the fear and uncertainty of a pandemic."
School counselor and wellness teacher Carol DiFalco, who is also the school's director of diversity, equity and inclusion, has continued to connect with students looking for counseling or emotional support in confidential, one-on-one Zoom sessions.
"Some students are deeply experiencing changes in their stress level during the pandemic," she said. "It's a real loss not getting to interact with students in a more organic way. Things have had to be a little more formulated."
As a wellness teacher, Ms. DiFalco creates and shares three short videos with students each week on health and well-being topics such as meditation, physical exercise and social interactions. The videos include optional activities, such as completing a certain walking or running distance each week.
"While only 8th, 11th and 12th graders had wellness classes before, all students now have wellness every week," she said. "The videos help students feel like they are still part of the fabric of the school. They know that we're paying attention to their physical and emotional health. Mental strength and resiliency are learned skills, and adaptability and gratitude are essential traits we can all practice now."
Ms. DiFalco said seniors in the Class of 2020 are facing even greater stresses at this time, without a clear sense of how graduation will work or what will happen when they begin college this fall.
"Seniors had a vision of how the end of their school experience would go, and that vision has had to shift. So much uncertainty lies ahead for those students, and it's an additional layer of grieving for them," she said.
Sophomore Tasha Sudofsky of Falmouth said she has "adapted pretty well, but the experience is definitely strange."
Tasha is the fourth of five children, so balancing family responsibilities and school assignments has been challenging.
"I share a computer with my youngest sister, so we're switching off throughout the day," she said. "I also really miss the social component of being in school."
As an independent research project for her European history class, Tasha said she is creating a presentation about the failure of the German national assembly in 1948.