The mood was celebratory Wednesday morning, February 26, as the Falmouth Police Department recognized officers and community members for their acts of heroism, including rescuing two children from near drowning.
Friends, family and community leaders gathered at the Falmouth Police Station for the department's 2019 awards ceremony. Seasonal Officer Michael Renton was given a lifesaving award for rescuing two boys caught in strong currents last August at a marsh opposite Old Silver Beach. Josh Matta, 12, and Trey Cardoza, 11, of Falmouth were caught in a swift incoming tide and were struggling to keep their heads above water. Officer Renton heard the cries and immediately jumped into the water and pulled them out. The mother of one of the boys visited the police station to express her gratitude and commended Officer Renton for handling the incident in a calm and confident manner.
"His swift action to jump into the water and save the two boys is extremely heroic," Chief Dunne said.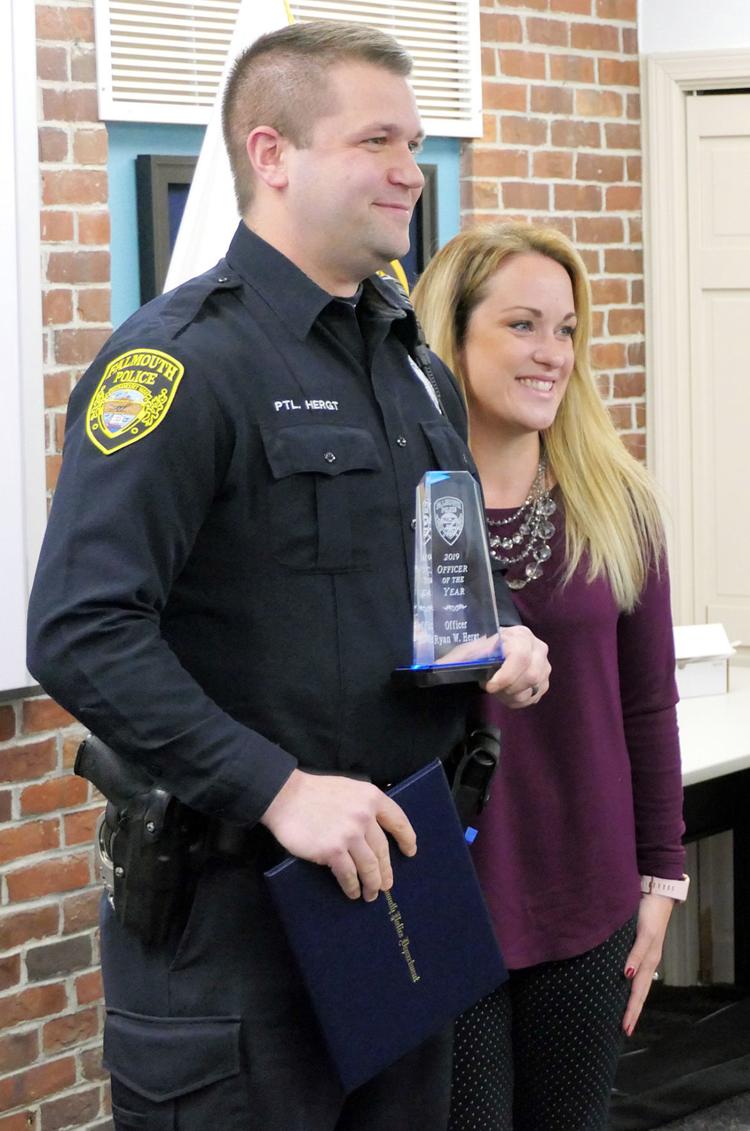 Three Falmouth High School students were recognized for their efforts to de-escalate a fight on school grounds on March 28, 2019. Seniors Kyle Connolly and Marvel Nicholson and Keith M. Ventura, a 2019 graduate, were commended for breaking up a fight that the chief said would have resulted in serious injuries. Chief Dunne described the scene as a two-on-one assault that began over a derogatory Snapchat post. The majority of the students in the area were watching with alarm or enjoyment, the chief said.
The three students are seen on camera taking hold of the fighting students and separating them.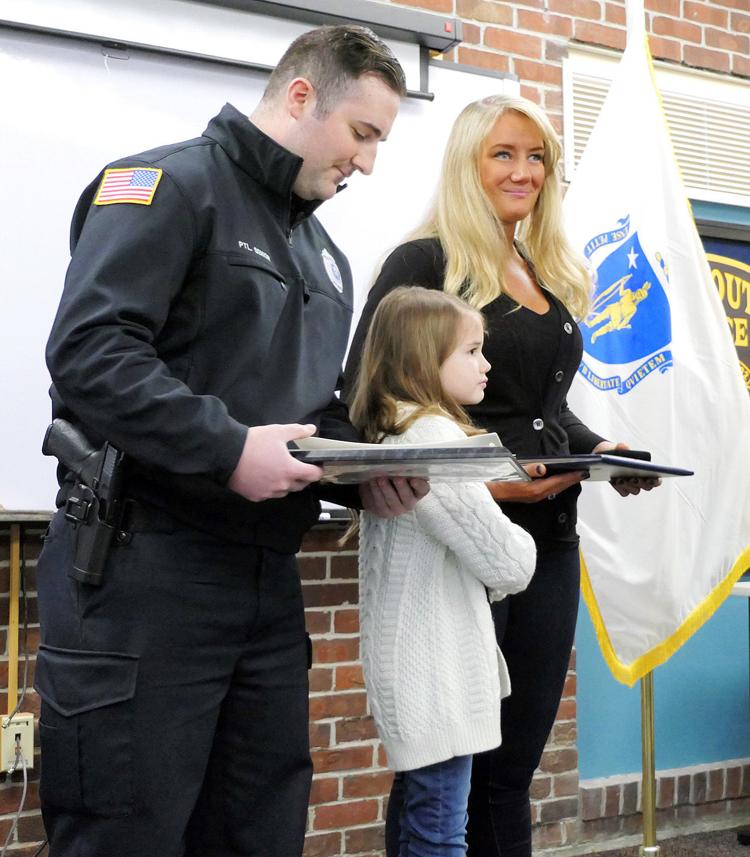 "In today's society, people are quick to merely stand by and watch the violence, or record on their phone to post on social media. These three broke the mold of the stereotypical millennial and did something courageous. And if any one of you want to get into law enforcement, we'd be happy to have you," the chief said.
Chief Dunne surprised Police Officer Ryan W. Hergt, a 2005 Falmouth High School graduate, with the Officer of the Year award.
"He is receiving this award for his ability to adapt to changes in juvenile law and in society, while maintaining the schools as some of the safest around," Chief Dunne said. "His investigations are thorough, he works well with patrol and keeping them informed of issues pertaining to youth, and he is trusted by both school employees and students."
In addition, Officers Timothy Brandt and Elvira Ferrer each received a lifesaving award for giving CPR and using a defibrillator on a driver who was unresponsive after an accident. Officers Stephen Senior and Jaylene Austin, along with a nurse, Jennifer Medwar, were recognized for pulling a man from a car that was engulfed in flames.