Two Falmouth Police Department officers were promoted to the rank of sergeant last month. Patrolmen Elvira Ferrer and Ryan Hergt began their new supervisory duties on December 21.
Sgt. Hergt joined the department in 2015 and became the school resource officer two years later. Until that post is filled, he is pulling double duty as sergeant and school resource officer.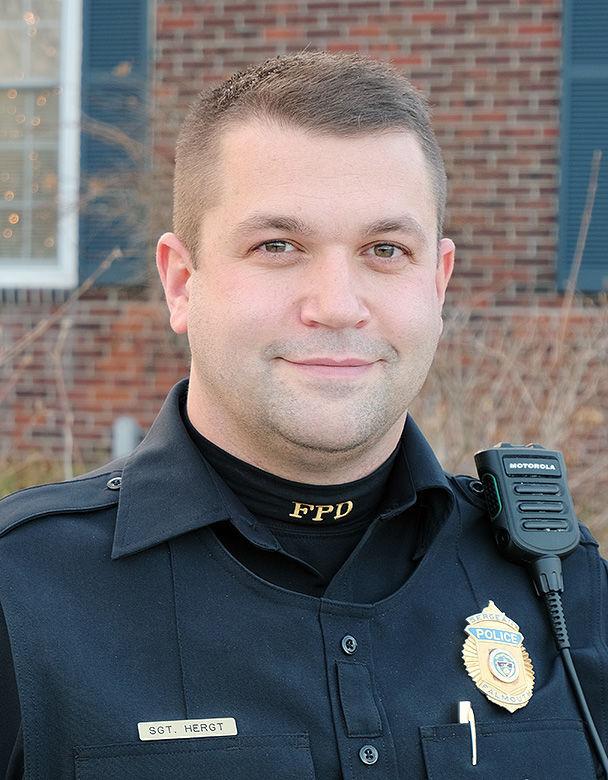 He said working in the schools taught him about problem-solving and made him a better officer.
"The schools do such a great job in finding ways to help the students," he said. "A lot of what we do in the department is black and white, and I have learned through our partnerships with the DA's office, Falmouth Human Services and other organizations, how to find the best result for some of these kids that does not just end with sending them to court for traditional discipline."
Sgt. Hergt is a graduate of Falmouth High School and holds a bachelor's degree in criminal justice from Bridgewater State University. His wife, Katelyn Hergt, is the special education building administrator at Morse Pond School.
He was named Officer of the Year in 2019 by Falmouth Police Chief Edward Dunne.
"He is receiving this award for his ability to adapt to changes in juvenile law and in society, while maintaining the schools as some of the safest around," Chief Dunne said the award ceremony.
Sgt. Elvira Ferrer, 38, began her career as a Falmouth police officer in 2008. She was the Lawrence School's resource officer for two of those years. Sgt. Ferrer is currently a sexual assault investigator.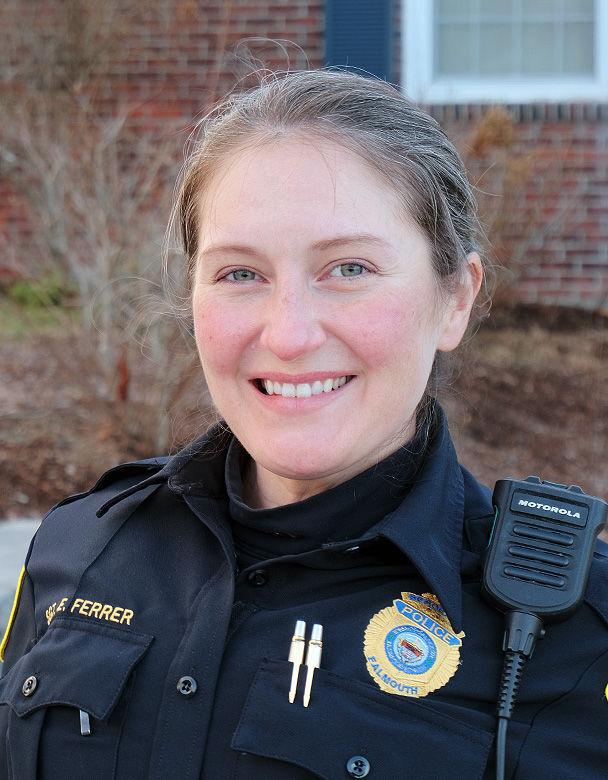 She attended Mashpee Public Schools before graduating from University of Massachusetts Dartmouth with a degree in operations management in 2005.
In 2019 she received a lifesaving award for giving CPR and using a defibrillator on a driver who was unresponsive after an accident.
As sergeants, the pair will oversee the patrol officers during their shifts.
They are replacing Brian Loewen, who was recently promoted from sergeant to captain; and Sgt. Jamie Karl, who resigned.