Soon the history of Falmouth will come out of the woodwork in a more digitized, accessible way.
Falmouth Public Library is seeking local historians or Falmouth residents with deep roots in the community to join in a project called "Postcards from Falmouth," which will live in the library's digital archives.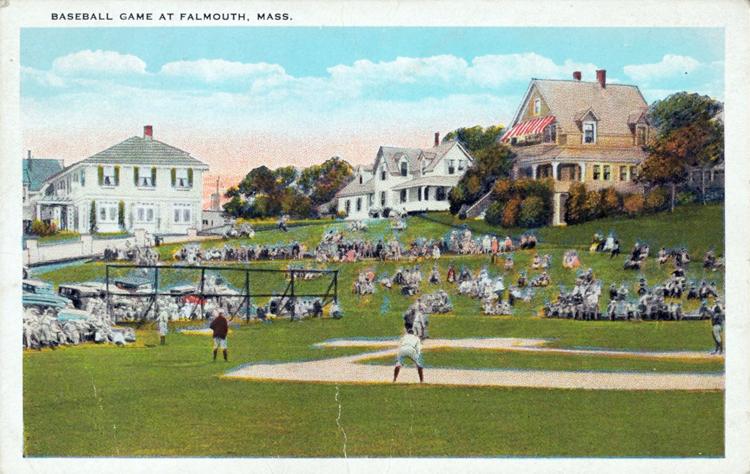 "We feel that users going forward, the younger, more digital users, are not necessarily going to be looking at books," said Kim DeWall, the technical services librarian who spearheaded the project. "So we wanted to start making more resources that are digital."
The project will center around two collections of more than 2,200 postcards that were given to the library. Most of the postcards are from the turn of the 20th century, Ms. DeWall said, while others are from the '60s and '70s. They depict landmarks, such as buildings and churches, as well as nature scenes around town.
Local historians or residents with a family history in Falmouth can choose a postcard and tell a story about it with historical information and research.
The oral histories will be filmed or audio-recorded and then uploaded to the digital archives of the Falmouth Public Library's website. All of the postcards have been scanned and digitized and are available for public viewing on the website, Ms. DeWall said.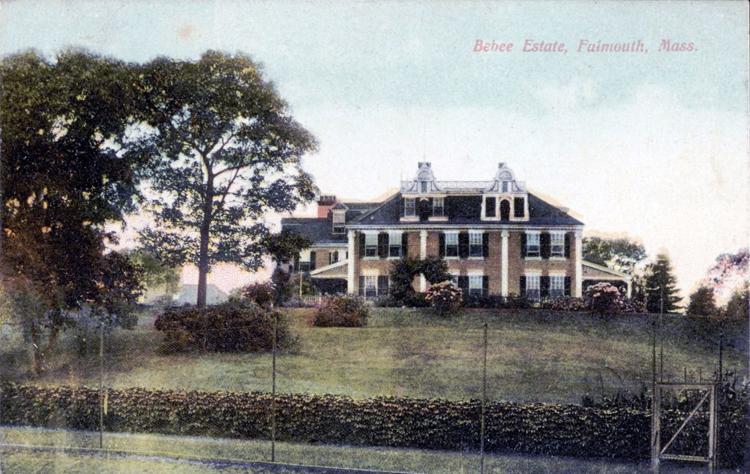 Ms. DeWall has contacted the Woods Hole Historical Museum and the Falmouth Historical Museum, and they agreed to participate in the oral history. She also connected with faith communities around Falmouth, many of which will tell the history of their church.
The Reverend Will H. Mebane Jr. of St. Barnabas Episcopal Church agreed to speak about his church's history.
"I don't know much about it myself so I'm looking forward to learning more about it," he said.
St. Barnabas Episcopal Church is known on the Upper Cape as a historical venue that has been a part of the community for a long time, Mr. Mebane said.
St. Barnabas Episcopal Church was completed in June 1890, during the feast day of Saint Barnabas, he said. The church was founded by E. Pierson Beebe, and one of his ancestors named Barnabas Beebe also made his home on Cape Cod, Mr. Mebane said.
"It is a place that draws quite a few visitors, both year-round residents on the cape but also tourists that are here during the summer season."
Mr. Mebane said that the church is always looking to get more people to attend, and maybe someone will learn about the history and decide to come visit.
Ms. DeWall aims to reach all of the villages of Falmouth to make sure every area has been explored for the project. Some areas, such as Teaticket, do not have as many historical resources available, she said.
Leonard Miele, an East Falmouth resident and co-editor of the Spritsail, a journal of the history of Falmouth, agreed to participate as an oral historian and has started researching topics for one or two postcards.
He wants to talk about the Menauhant Hotel in East Falmouth, which burnt down in 1915. He also might talk about the development of the Green Pond bridge in East Falmouth. It started off as a wooden bridge and since has been through many developments, Mr. Miele said.
"I am really interested in doing something of East Falmouth," Mr. Miele said.
A $15,000 grant from the Library Services and Technology Act is funding the project. The library applied to a category called "Go Local," which requires using historical documents to digitize and engage the community.
"The point is so that new users, future users, will see the library, that these will be just like a book to us," Ms. DeWall said.
If someone comes in and says they're doing a report on the churches of Falmouth, for instance, the library can show the oral histories as well as offer links to the Historical Society, similar to the way they might pull books from a shelf, Ms. DeWall said.
"It's making history available to new users," Ms. DeWall said. "We're basically preserving the public record, which is what libraries have always done."
"People do love to talk about Falmouth's history," Ms. DeWall said. "The thing about Falmouth is that people tend to stay here. Or they graduate and leave the Cape, but a lot of them come back. I think people are pretty attached."