For the Class of 2020 there will be no senior spring: no senior semi-formal, no promposals, no spirit week, no spring sports championships, no senior solos at the last concert, no final bows at the spring play, no hugs goodbye on the last day of school. There will be no final bell.
After Governor Charles D. Baker Jr.'s announcement on Tuesday, April 21, that all schools in Massachusetts will remain closed through the end of the school year in response to the COVID-19 pandemic, this year's graduating seniors will finish their high school careers from their desks at home, completing coursework through distance learning programs rather than filing into the school building each day for their last moments of high school.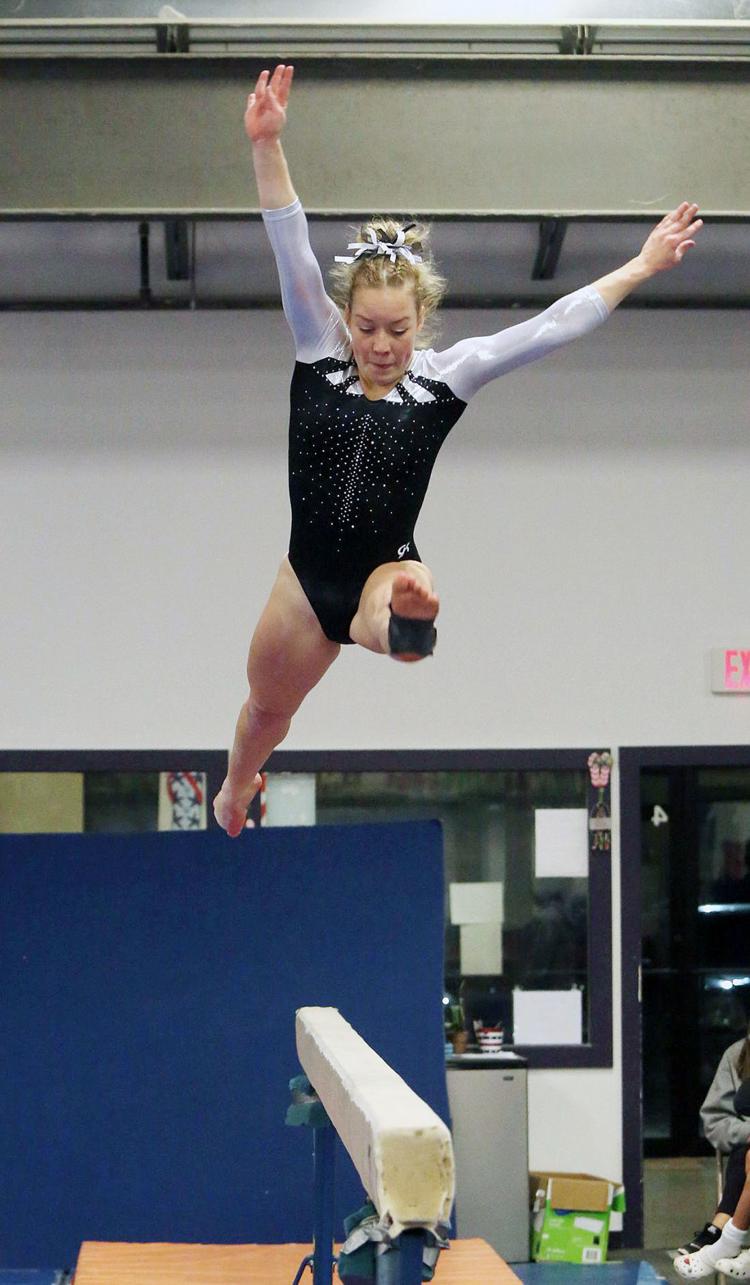 "It's a really sad time for all of us," said Hannah Binette, a senior at Mashpee Middle-High School.
Hannah said she is especially sad for seniors whose main sport or extracurricular activity would have occurred in the spring. Hannah competed on the Falmouth-Mashpee gymnastics team, which finished its season before the school closure was first announced on March 17.
"We're all getting used to the fact that we may not see some of our classmates who we had been with until next summer," she said. "It's a weird time."
Hannah said that after the initial school closure—but before towns began closing parks and beach parking lots—she would spend time with her friends by going to the beach, parking the group of cars in a circle, and hanging out from the safety of their own cars, everyone keeping a safe distance. Since many public spaces are now closed, Hannah and her friends can see each other only through virtual means or during the occasional drive-by for a friend's 18th birthday.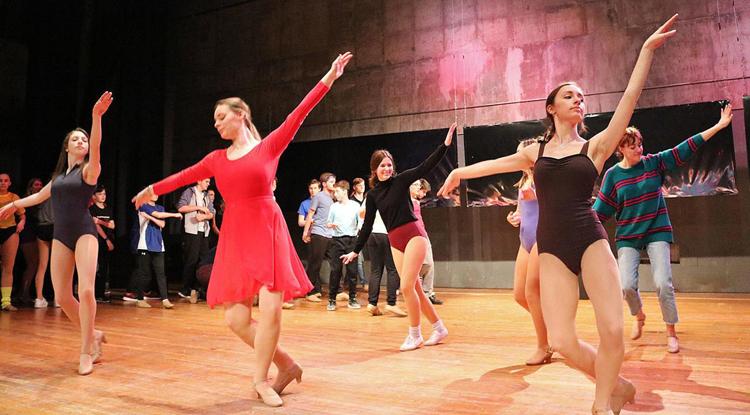 Evelyn Milburn, a senior at Sandwich High School, said that, more than the traditions that come with the final days of senior year, she will miss the people, both friends and teachers, that have accompanied her along her journey to graduation.
Evelyn is a member of Sandwich Soul, the school's show choir, as well as the school's Knight's Theatre Company. Sandwich Soul had to cancel a trip to compete in Florida over spring break. The final performance of the theater company's production of "A Chorus Line" was performed in a mostly empty auditorium just before schools began to close in mid-March. Evelyn was sick on that day and was not able to be a part of the performance.
"It's not really the traditions that I'm going to miss," she said, "but these people that I spent every day with. It's like not being able to see your siblings or your parents every day, being able to just be in their presence and sing together and be together."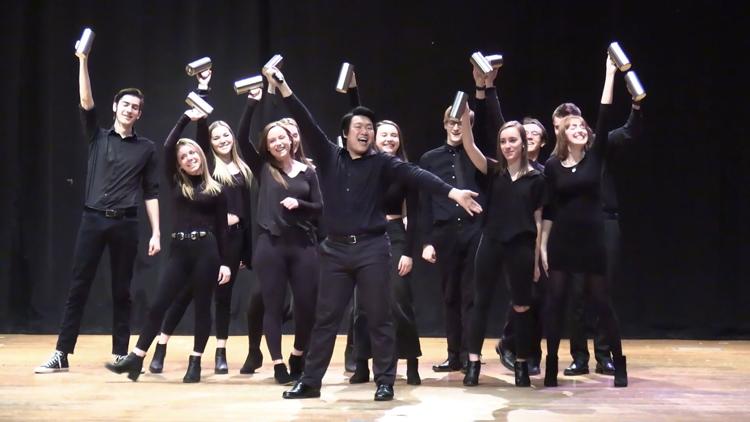 Jacob Swenson, a classmate of Evelyn's who is also a member of the show choir and theater company, said that while he wasn't surprised that the school closure has been extended until the end of the year, he is disappointed.
Sean Mallard, of Sagamore, is a senior at Upper Cape Cod Regional Technical School. He said that this year is definitely feeling different than any other school year since all of his remaining coursework is being completed online.
He added that he has heard a lot of people apologizing to the Class of 2020 because of all of the experiences they are missing out on at the end of the year, but he said that from his perspective, the seniors are not missing what they do not know.
"For most seniors we don't really know what we're missing out on because we've never really experienced it," he said.
However, his classmate, Shawn DiCarlo, of Sagamore Beach, said that he feels that what has happened is unfair. Instead of enjoying his senior year, he said that it has been boring lately.
"The rest of my senior year has been taken away and now I have to do online classes that I don't have the patience for," he said.
Cate Brodie, a senior at Falmouth High School, was set to be the captain of the girls' lacrosse team this spring. A three-sport athlete, Cate said she is sad to not have a chance to lead the team in what would have been her final season.
"We would have had an awesome team," she said.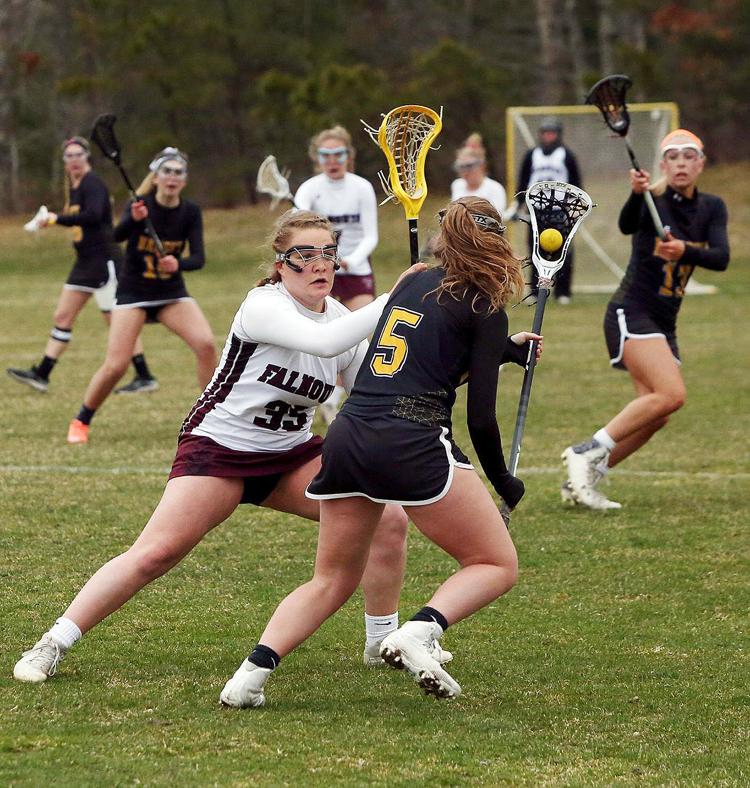 But Cate is still thankful that she was able to play field hockey in the fall and ice hockey in the winter. She said she feels the most for athletes and performers who focus on spring sports and productions.
Emily Nelson, also a senior at Falmouth High School, echoed Cate's sentiment that she feels for athletes focused on spring sports. Emily said she is thankful that her basketball season was not interrupted by the closures.
She said she is most disappointed to miss the last week of school, the final crystallizing moments of her high school career, with her classmates.
She recalled how in previous years the seniors all "look like they're having so much fun together" in that last week.
"It's the last moments at the school that I'm going to miss out on. And just the time with my friends," she said.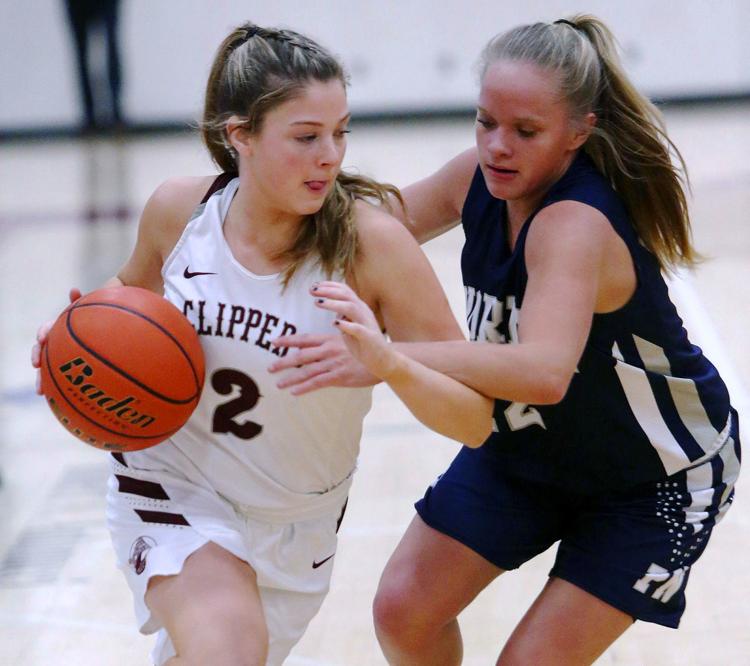 High school seniors are also facing uncertainties beyond graduation. Colleges across the nation have transitioned to distance learning programs and have yet to make announcements about plans for the fall semester. Admitted student days and new student orientations, final opportunities for prospective students to see a school's campus, or a chance to meet a future roommate have been canceled, leaving many seniors making decisions about their next four years without a chance to see each school one last time.
Jacob has yet to make his decision about where he wants to go. He said that without a chance to see the campuses again, the decision-making process is more stressful.
Jacob is also worried about whether he will have a summer job to earn money before he heads off to college. Jacob has spent his past summers working at a Camp Super Fun, the Sandwich Recreation Department's summer camp.
Evelyn had planned on spending next year in Florence, Italy, through Marist College's freshman study abroad program. Italy is one of the countries hit hardest by the pandemic.
"I've wanted to travel ever since I knew that planes exist," she said. But, Evelyn said that with her year abroad in doubt, she's only trying to focus on the positive.
"I'm really trying to channel all my nervous energy into 'oh my God, I'm going to college,'" she said.
Hannah, who has chosen to attend the University of Vermont, said that amid the uncertainty she is trying to "go with the flow."
"Not knowing is the scariest part," she said. "No one is prepared, no one knows what is going to happen."
Since the governor made his announcement on Tuesday, April 21, the school communities across the Upper Cape have been showing their support for the seniors.
Lawn signs celebrating the Class of 2020 showed up in front of the houses of both Mashpee Middle-High School and Upper Cape Cod Regional Technical School seniors. The lights at Mashpee Middle-High School's Michael Thorne Field were lit up and honoring student athletes on Tuesday night, April 21. The scoreboard showed a time of 20 minutes and 20 seconds. The score was 20 to 20.
"They grow up thinking they'll experience this very same thing, they get excited about prom or class day," said Mashpee Director of School Guidance Lindsay Kett. "It's very much a ritual, students are missing those highly anticipated events that are milestones in their life."
"Nothing replaces being in the building together or celebrating each other and their accomplishments," she said.
Despite it all, members of the Class of 2020 are finding silver linings.
Hannah said the closure will make time spent with friends in the future more meaningful.
"We've all been able to recognize how much it means to enjoy those last moments together. It made us realize how close we all are and how much we miss each other, and when we all come back from whatever journey we have ahead of us, it will make summer that much more exciting, just being able to spend that time together," she said.
Evelyn said she is focused on what she can be thankful for, and thinking about the less privileged.
"Those thoughts about Florence not happening, honestly it's kind of on the back burner for me," she said. "I'm thinking about people who wouldn't be able to afford prom in the first place. There are bigger things to worry about."
Jacob has been telling his classmates to think of the closure as the role that the seniors have to play in the international fight against the pandemic.
"What I've been trying to tell everyone," he said, "is that in a decade, two decades, we're going to be able to say that we were 'THAT CLASS,' in all capitals. We should be proud that we were able to get through this and that it taught us a lesson in perseverance and strength."