Falmouth Board of Selectmen unanimously approved the removal of two shade trees on Monday, December 16.
Tree Warden Jeremiah Pearson outlined the case to remove an American elm at 220 Old Main Road.
Mr. Pearson said the O'Reilly family of 220 Old Main Road has requested the removal of this American elm several times, as the tree is leaning toward their home, due to its unbalanced crown. The Parks Department worked with Dr. Nicholas Brazee of University of Massachusetts diagnostic lab to assess the tree. The process, sonic tomography, is a non-invasive method of evaluating the internal decay of a tree.
"It was 64 percent internally decayed," Mr. Pearson said. "The tree has a really strong lean toward the O'Reilly house, and with that lean, this is evidence it needs to be removed."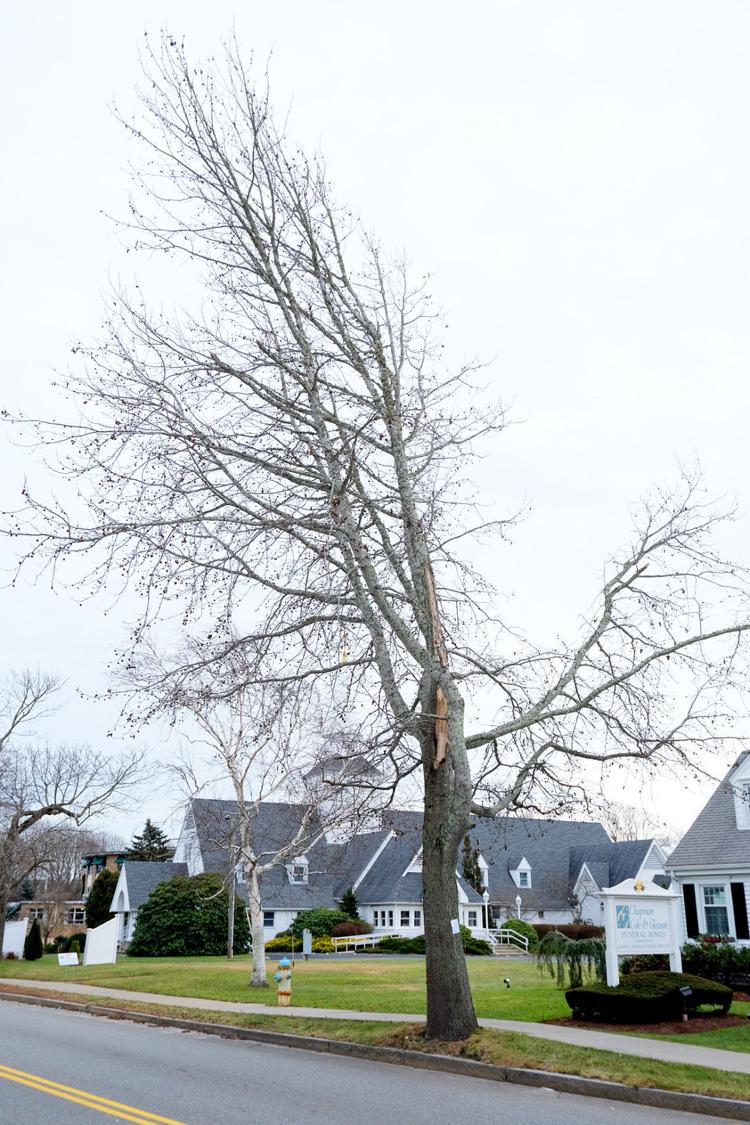 The plan is to replace this tree with another elm.
"I drove by it today," Selectman Douglas C. Brown said. "It is really leaning."
The board unanimously voted to support its removal and replacement.
"We appreciate the resource of having UMass come down and offer this technology that we, as a town, couldn't ever have on our own," chairwoman Megan E. English Braga said. "It is great to have that on hand."
Mr. Pearson also called for the removal of a sweet gum tree at 475 Main Street, outside the Chapman, Cole & Gleason Funeral Home.
"This tree, a large portion of the crown tore off during one of the October storms," he said.
Ms. English Braga said the town removed another tree near Chapman, Cole & Gleason last year. She asked if this was related. Mr. Pearson said it was not. The tree near Chapman, Cole & Gleason that was removed last year was an elm that tested positive for Dutch elm disease, a fungal disease spread by elm bark beetles.
"It was just storm damage, and was left unstructural," he said.
The board approved removal and replacement of the sweet gum tree with a tree of a similar species.
"I know it is a lot of work with the old trees that we have," Ms. English Braga said. "I know we will be seeing and hearing from you on some others."