Very few athletes have left a mark on their community like former Falmouth/Mashpee gymnast Taylor Dimond.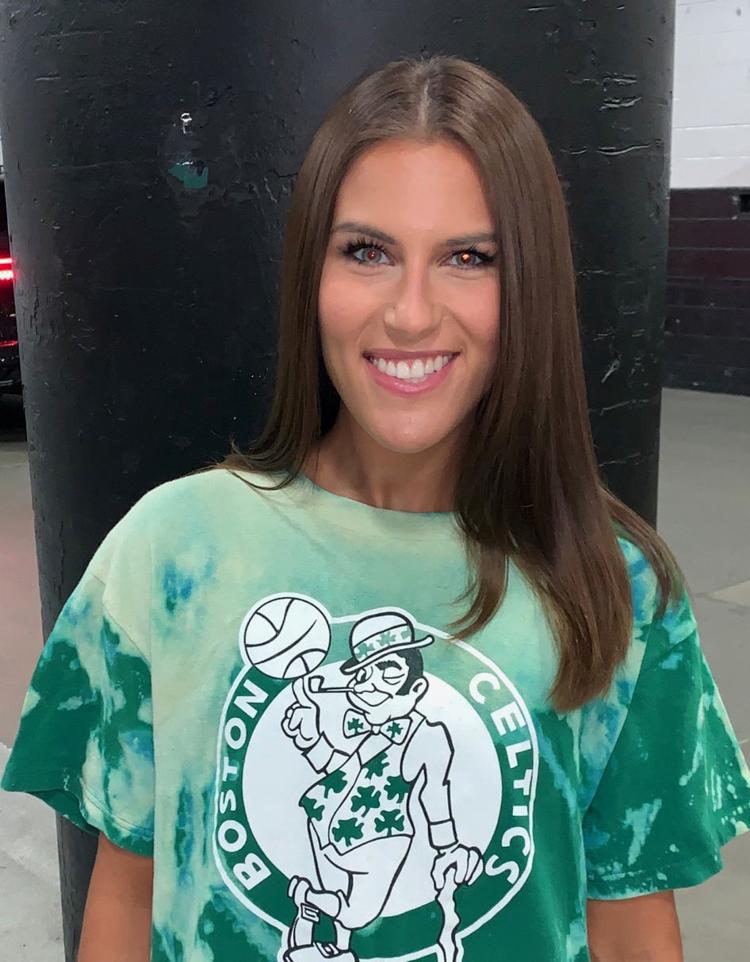 The recently graduated Providence College biology major grew up as an accomplished gymnast who really wanted to compete against other high schools. Falmouth High didn't have a team, so rather than lament that, she did something about it. She spearheaded the birth of a program that has become one of the best on Cape Cod.
When Taylor graduated from Falmouth High she was an athlete without a team. She made similar inquiries about starting a gymnastics team at PC, like she had in high school, but was told that budgetary reasons led to a "hard no."
Taylor decided to zig, and joined the Providence College cheer squad. During her time there the Friars' cheerleaders went from a formality at courtside with pom-poms to becoming a high level competitive unit. She cheered all around the country for the Friars at big games, including the NCAA "March Madness" tournament, and helped the team to qualify for the national championships her junior year. The daughter of Dr. Paul and Candi Dimond said that she took great pride in being a part of the rise of PC cheerleading.
Upon graduating last spring she found that she still had the itch to compete.
"I'm an athlete," she said. "It's hard to just let that go."
One of her former teammates at Providence, along with her coach there, had some contacts in Boston with the Celtics' cheer squad and advised Taylor that she should attend the tryouts and compete for a spot on that team. With instructions to choreograph her own 30-60 second routine she headed to Brighton in July to go up against 40 or so other hopefuls for one of 14 spots on the roster.
Taylor said she felt good about what she'd done, but that feeling got a bit tenuous as the process dragged on. It took a full month before she was told that she'd earned a recall and that the brass with the Celtics cheer team needed her to come back to town for an interview. Several weeks after that, near the end of the summer, she was told that she'd made the team. Each cheerleader earns a one-year spot and has to try out again the following season. She is one of five newcomers on the 2019-20 Celtics cheer team.
While the job certainly has a glamorous sound to it, the reality is a bit different than the perception. The cheerleaders earn $100 per game—there are 41 home games in a season, plus playoffs—and are paid an hourly wage for practices, which occur a few times per week depending on the game schedule. Unlike college cheerleading, the athletes are not fully engaged with the game and the crowd throughout the course of the event. Taylor explained that the cheerleaders perform on-court just once per night during a full timeout. They also put on a halftime show a few times per season.
"A lot of what we do is promotional," she explained. "We pick people for contests, and have to hustle around the stadium for that...it's still really fun and exciting, just in a different way."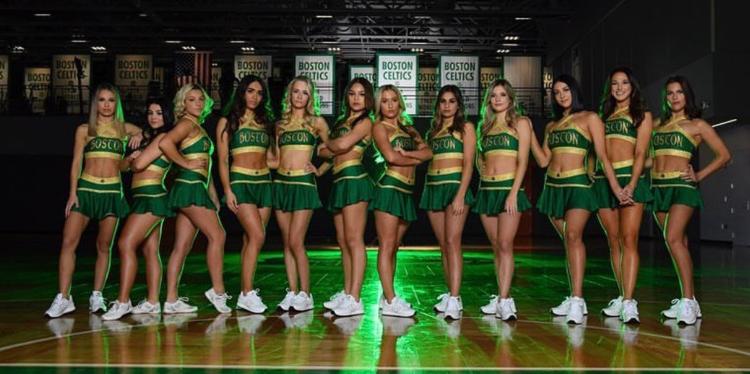 Taylor, who grew up as a top youth cheerleader at Flip Flops in Mashpee, explained that the cheerleaders will pick fans to participate in on-court contests for prizes. Also when there are giveaways, or products thrown out from the top of the stadium to the fans down below, it is the cheerleaders who head to the top of the Garden to make that happen. They take pictures with fans and promote the Celtics brand. There's a reason that the cheerleaders always seem to be in great moods; it's a big part of their job.
"I love it. It's so much fun and I never imagined that this was something that I would ever have the opportunity to do," she said. "It's been a great experience. I love it."
The first home game of the year, back in October, was a big deal. There was lots of energy in her team's locker room before they went to work, but Taylor said she was a lot more relaxed than she thought she'd be.
"I've cheered at Madison Square Garden, I'd done big games, so I really wasn't nervous. I was really excited. It definitely helped that I knew what it was like to be in a big setting like that," she said.
In the future Taylor said that she plans to go back to school to become a physician assistant or a nurse. In the meantime she's still living in Providence and working at the Henry Lord Community School as an administrative manager. The job is not what she went to school for, but it allows her the freedom to pursue the cheerleading with the Celtics, and to work with young kids. She said that her job has her working with kids from kindergarten to the 8th grade. "Some days I'm wiping noses and tying shoes, and other days I'm helping with long division," she said. "It's a lot of fun, and you never know what the day will bring."
Taylor is also saving up for a wedding to her college sweetheart, Philip Towler, a former PC soccer player and 2015 graduate. They are planning an August wedding in Newport.
While a future in the medical field awaits down the road, for now she's loving life wearing, and cheering for, the green. Some nights there are celebrity sightings, whether it be a Wahlberg, Dave Portnoy or Gucci Mane, and with the team winning, it is usually a fun night at the office. On the court, she's a big fan of Gordon Hayward's game, and also watching Jayson Tatum's young son Deuce run around the practice court playing.
"It's been a really cool experience," she said. "I want to keep doing it as long as they'll let me."