Every new season has its share of questions, but the Falmouth High School girls' basketball team seems to have extra this year.
At the close of the team's tournament stay back in the spring coach Bob Buscher and his team felt like they were just halfway through their journey, one that they hope will lead them deep into the postseason. Since that rough night in the late winter that ended the campaign, things have gotten a tad complicated.
Senior Olivia Peterson had hoped to be back for her senior season, but a chronic shoulder issue will prevent the affable forward from lining up with her teammates this year. Junior Skylar Gonsalves was developing into one of the premier centers in the league, but she opted to transfer to Pope John Paul II to complete her education. While that move may work out great for Gonsalves, it leaves a void that will be difficult to fill.
Twins Kayla and Anya Thomas both figure to be ready to go for the season-opener tonight, December 13, against Plymouth North, but neither is currently at 100 percent. Kayla, the team's premier shooter and scorer, who is closing in on 1,000 career points, has been hobbled by a foot injury during the preseason that has been balky. Anya hopes to be good to go, but she's also been dealing with an on-again, off-again illness.
"It's been interesting," coach Buscher said with a smile. "We've got some really good pieces, but we haven't been able to get them all out on the court together yet."
The Thomas twins figure to play a large role for FHS if, and when, they're both able to suit up. Kayla is one of the favorites to win Cape and Islands League Player of the Year. Her scoring ability and toughness make her a factor every night. Anya also possesses that Thomas toughness and will start at center, despite being undersized. She rebounds very well for her height and is a fundamentally sound player who can make life very difficult for players much bigger and stronger.
Junior Ari Silvia will start at the shooting guard spot, and could challenge Kayla Thomas for the team's top scorer for the season. Silvia can get to the basket almost at will, and also has the ability to both pull-up and knock down a shot and create for her teammates. Senior Emily Nelson is her backcourt counterpart, working from the point guard spot. Nelson runs the offense efficiently and is a strong defender who can turn opponents over and start Falmouth's transition game.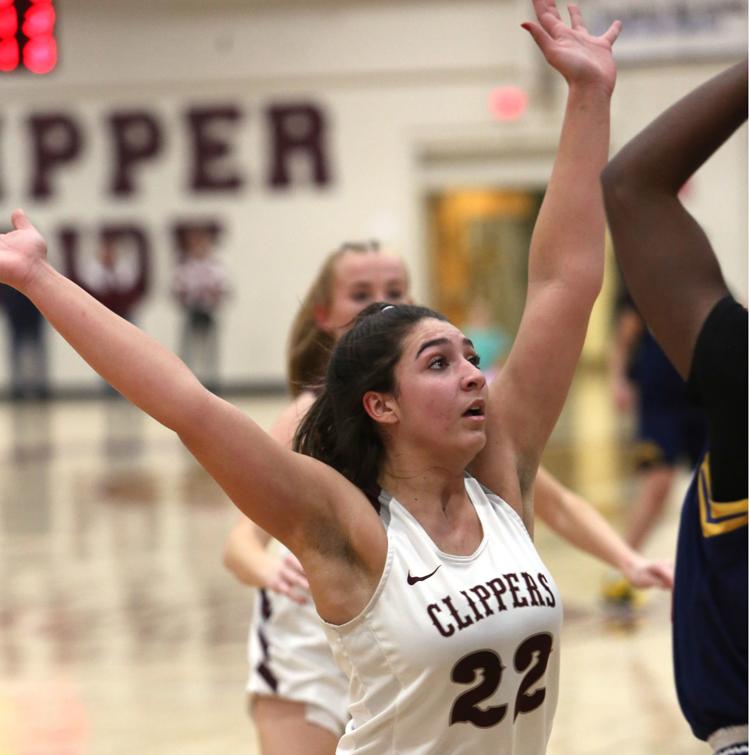 Lily Craft is the other starter in the FHS five. Craft has worked hard to improve her game, playing offseason basketball to hone her skills. With good size and shooting touch, Craft, a junior, could very well be the team's most improved player this year and a real factor in the team's success. Buscher said that her ability to work both inside and out will make her very valuable.
The team's backup guards include sophomores Rochelle Andrade and Anna Fernandez and junior Delia Martino. Andrade was a late-season varsity call-up last year and has good footspeed and the ability to knock down perimeter shots. Fernandez is also a quality shooter, while Martino brings some toughness, size to the back court, as well as a soft touch.
The speedy Caroline Koss, a multi-sport athlete, will come off the bench to play the wing. Koss is very fast, can shoot the ball well and plays well on the defensive side.
Senior Lindsay Oliveira and freshman Elizabeth Janes are the backup power forwards. Oliveira is an intelligent player who can knock down shots and rebound. Janes is smart and athletic and can add to the mix well.
In the post, senior Ava Warner and sophomore Emma Meehan bring some size to the roster. Warner is a veteran varsity player who can rebound, screen and play smartly. "She's the perfect role player," Buscher said. Meehan rebounds the ball well and can make things tough down low for opponents.
The girls will tip-off their season tonight, December 13, at home at 6:30 against Plymouth North High School. They then host Martha's Vineyard on Tuesday, December 17, at 5 PM.