Living alone can be fraught with challenges as we age. Decreasing mobility and eyesight can leave us vulnerable to falls and other accidents, but having a personal emergency response system in place can get help or emergency medical services (EMS) to you within minutes with the push of a button.
And if you push the button, but are unable to respond to the voice of the operator, you can be reassured that the call center will notify EMS who will come to your aid.
The Falmouth Hospital Auxiliary has been providing personal emergency response systems to local residents for 31 years, according to Mary Jo Inman, VRI Emergency Response program manager at Falmouth Hospital. Inman, who is employed by the hospital to run the program, has been involved for 22 years.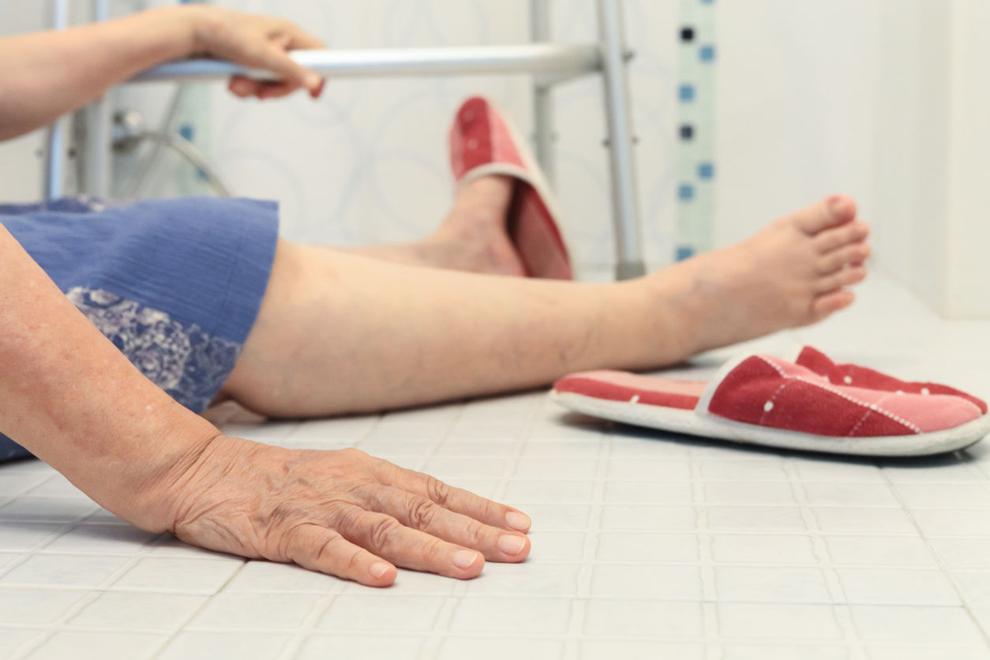 Falmouth Hospital Auxiliary volunteers install the system free of charge and the resident pays a monthly fee depending on the type of medical alert system they choose.
The rate is based on the type of service you need, ranging from basic to fall detection and mobile GPS monitoring. A portion of the monthly fee goes to VRI Connect and a portion to the Falmouth Hospital Auxiliary, which they use to purchase new equipment for the program.
"When the auxiliary started the program, there were very few medical alert systems in the country and now the market is flooded with every kind of device you could possibly imagine," she said.
Of all the options for personal emergency response systems, the auxiliary chose VRI Connect, which they have been using for more than five years.
"We like their approach to customer service," said Inman. "They offer the extra touch without charging the client for it."
Inman works with potential clients to decide the type of system that will serve them best.
"We try to make it as comfortable for them as we possibly can," she said.
Reassurance For A Daughter
Shirley Dunkle of North Falmouth has had a VRI Connect system for four years. Her daughter, Deborah Clemons, lives an hour away and appreciates the reassurance she receives knowing that her mother has access to emergency care when she needs it.
Dunkle unfortunately had to use the system when she fell in her kitchen. Help arrived and she was transported to Falmouth Hospital, where she was diagnosed with a fractured pelvis.
"It was a great relief to see the response system work so efficiently," Clemons said.
Once a customer decides on the type of system, Inman will arrange for one of the volunteer installers to come to their home and set it up. The package includes a transmitter and a unit to connect with the phone. The installer will test it and explain how it works, all free of charge. It can be connected to a landline or cell phone.
"The idea is to make clients feel comfortable with the unit. They wear a button on a cloth chain around their neck or a wristband," said Paul Plisinski, a volunteer installer for 13 years.
Falmouth resident, Marion Averbuch, is in generally good health but installed the system after she had a hip replacement.
"A friend of mine suggested I get a personal response system. I've pressed the button by mistake and even though I tell the operator I am fine, they will continue to ask questions to make sure I am," she said.
When a client pushes the button, they are immediately connected to an operator at the VRI Connect care center. The operator will ask if they are ok and if they need assistance. If they client assures the operator that they are fine, especially in a situation when they have accidentally pushed the button, the operator will continue to ask a few more questions for verification.
The button has a range of up to to 600 feet from the base unit.
If it is an emergency, the operator will stay on the line with the client and call the first person listed on the client's list of emergency contacts. Inman recommends clients list EMS first but some clients prefer a neighbor or close by friend as their first contact.
The operator will remain on the line until help arrives and a decision has been made about what needs to be done. If EMS comes and decides the client needs to be transported to the hospital, the operator will get the medical and hospital information and call everyone on the contact list to pass on that report.
Another benefit is if any questions or problems arise with the system or unit there is no need to call an 800 number and be put on hold to await help. "We're available to troubleshoot seven days a week," said Inman.
The Falmouth Hospital Auxiliary provides this service to residents in the four Upper Cape Towns, Falmouth, Bourne, Mashpee and Sandwich. There is no age limit.
Assistance may be available for residents who are unable to afford the monthly fee for a medical alert system.
"The auxiliary currently has 51 clients on a scholarship program," said Inman. Decisions are based on a case by case situation.
More information is available by calling Mary Jo Inman at 508-457-3942.
With the full resources of Cape Cod Healthcare behind it, Falmouth Hospital remains the community's go-to source for the latest, best, most compassionate care. Learn more at: www.capecodhealth.org/we-are-fh