Happy Valentine's Day. Fill our community and the world with kindness, generosity, and love. Please join us tonight at Mashpee Middle-High School as we recognize and celebrate the senior members of our MMHS boys' basketball team, our winter cheerleading squad, and our winter track team.
Reminder that all schools are closed next week for February vacation. We hope our students and educators are able to get a little extra sleep, to read and relax, and to spend quality time with their families and friends creating wonderful memories.
As we work to remove barriers to success for our students, we are very excited to share that for this school year and moving forward, our MMHS students will not have to pay any fees to take Advanced Placement exams. This is just another reason why it is great to be in Mashpee! Families will be receiving refund checks for the fees they have already paid for this year's exams.
Our parents/guardians will be receiving an email from Panorama Education on Tuesday, February 25, inviting participation in our third annual Family Opinion Survey, which is designed to help the Mashpee Public Schools measure progress against our goals for teaching and learning, for using data strategically, and for engaging our stakeholders. All responses will be kept confidential and will only be combined with the responses of others so that we may better understand performance, inform policy decisions, allocate resources, and develop new services for the district. Suggestions from our last two surveys have informed programming, decision-making, and social-emotional learning supports for our students. We have also added an international travel opportunity for MMHS students in 2021 (Italy and France)—stakeholder input is making a difference!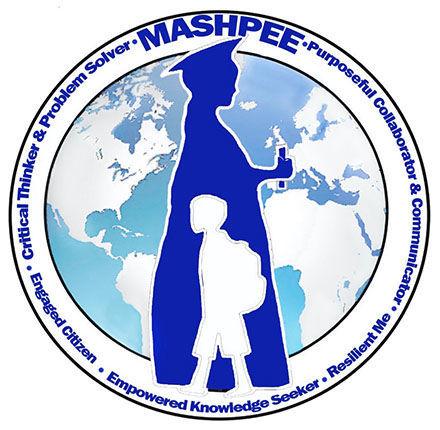 Thank you to MMHS student-artist Grace Antis and art teacher Debra Troyanos for creating the logo for our Mashpee Portrait of a Graduate. As you may recall, last year a group of 25 Mashpee Public Schools stakeholders spent time together over four full days learning about and debating what skills, knowledge, and dispositions a Mashpee graduate should possess. From this work and through a follow-up vetting process, we developed Mashpee's Portrait of a Graduate, which includes five competencies: Purposeful Communicator and Collaborator, Engaged Citizen, Resilient Me, Empowered Knowledge Seeker, and Critical Thinker and Problem Solver. Our Portrait will inform our prekindergarten through grade 12 instruction and will guide the "Planning for Success" process of developing our next district strategic plan this year.
The first week of February was National School Counselors Week. On behalf of our students, their families, our staff, and our community, I thank the following dedicated and outstanding MPS counselors who on a daily basis go above and beyond to facilitate the social/emotional well-being and academic growth of our scholars: Lindsay Kett, Dan Patenaude, Pat Farrell, Deanne Almeida, Julienne McCuish, Meg Morrison, Lauren Maggiacomo, Sean Withington, Phoebe Lambert, and Kerri Moll.
Congratulations to MMHS teacher Amanda Hough for being named the 2019 Massachusetts STEM Teacher of the Year. This is a wonderful recognition for Mrs. Hough, for our district, and for our Mashpee community. Massachusetts Secretary of Education James Peyser presented the award during a ceremony held at MMHS on January 29.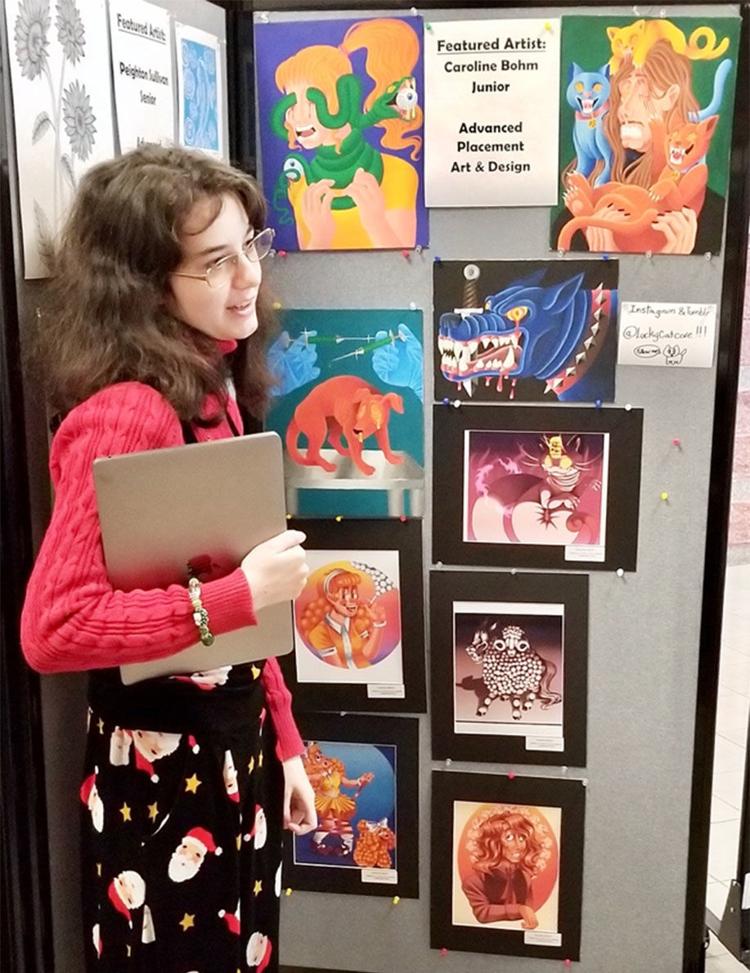 We celebrate MMHS student-artist 11th grader Caroline Bohm, whose artwork has been selected by a jury panel to be included in the third annual "Massachusetts Amazing Emerging Artists Recognitions" exhibit. This exhibit will be on display at the State Transportation Building, 10 Park Plaza, Boston, along with the Statewide Youth Art Month Exhibit from February 10 to March 26 as part of a national celebration of art in education.
On January 28, student-athlete Ashley Keleher accomplished her goal of earning 1,000 points playing basketball for MMHS. We are very proud of Ashley, who is the third athlete in Mashpee history to earn this recognition and the first female.
Eighth grader Andrew Kelley has been chosen as Mashpee's Project 351 Ambassador for this year. Project 351 is a statewide service organization that promotes building unity and leadership among students across Massachusetts. The organization is in its 10th year, and ambassadors are chosen from all 351 towns in the commonwealth. Characteristics of an ambassador include kindness, compassion, humility, and generosity of spirit. We are confident that Andrew will be an excellent ambassador, leader, and representative of Mashpee.
Third grader Caoimhe Assad is the recipient of the 2020 American Red Cross of the Cape, Islands, and Southeast Massachusetts Youth Hero Award. Caoimhe will be honored at the Heroes Breakfast on April 3. She is being recognized for her amazing act of support and gratitude for our Cape Cod police officers. Her kind heart and ability to turn a terrible tragedy into a labor of love is truly incredible. When Caoimhe was in 2nd grade, she was deeply impacted by the tragic death of Officer Sean Gannon. Her dad is a Mashpee police officer, and she really wanted to find a way to honor our men and women in blue. St. Michael is the Patron Saint of Police Officers. She raised money through bottle redemptions, bake sales, and other fundraising efforts to buy a St. Michael medal for every police officer. Caoimhe was able to purchase—and in many cases hand-deliver—more than 1,000 medals to police stations across Cape Cod. Caoimhe inspires us all to do better and be better.
Congratulations to MPS educators Courtney Ream, Annemarie Finn, Kari Pons, Mairead Mayen, Amanda Hough, Kristine Fraser, and Heather O'Donnell for receiving Cape Cod Five Mini-Grants. Mrs. Mayen's grant will support the SeaPerch Collaborative Project for 5th graders, and Ms. Ream/Mrs. Pons shared grant will support a bilingual book collection for the Quashnet Elementary School library. Mrs. Finn and Ms. O'Donnell will use their shared grant to add underrepresented voices to their grade 10 American literature classes. Mrs. Hough's grant is for funding next year's Upper Cape Cod Hackathon and for a collaborative project with Principal Paul LaBelle to purchase supplies for our MMHS Tech & Engineering students to design and build a water table for the Kenneth C. Coombs School playground. Mrs. Fraser's grant will be used to purchase supplemental pocket-sized equipment for digital storytelling to increase student community engagement and create programming for MMHS to air on Channel 22 and YouTube.
It has been very busy in the district over the past four weeks. A group of 12 Chinese students stayed with Mashpee host families and spent time sharing and learning at Quashnet School; 5th graders visited Boston Museum of Science; band, choral, and strings concerts highlighted our talented Quashnet School student-musicians; MMHS musicians performed in wonderful choral and band concerts with some members also auditioning and performing in regional events; MMHS student-scientists presented their learning at the annual science fair, where projects were judged by a team of community volunteers; our VEX robotics teams—both at MMHS and Quashnet—have made us proud through their competitions; the Future Business Leaders of America Club hosted the "My Future" event for students at MMHS; the annual Energy Carnival took place at Quashnet School, during which MMHS students became teachers for the Quashnet students; an outstanding Diversity Day celebration and "Icons of the Civil Rights Movement" presentation was provided to MMHS students on January 24; Quashnet School held a Family Kindness Dance; the Coast Guard continued their learning partnership visits with our 2nd graders; our 6th through 12th graders participated in Sandy Hook Promise Assemblies—It Starts with Hello; MMHS held an art/music showcase, National History Day Exhibition, and Program of Studies Night on January 28; elementary students enjoyed visits to Cotuit Center for the Arts; students from MMHS and Coombs participated in the Learn-Launch Conference in Boston; Quashnet School students raised $3,695 for the American Heart Association; Coombs School held its annual Family Math Night—welcoming more than 400 guests; last night our MMHS basketball teams played Sturgis at the Mashpee Wampanoag Community & Government Center; and Quashnet School held its annual WET fest today.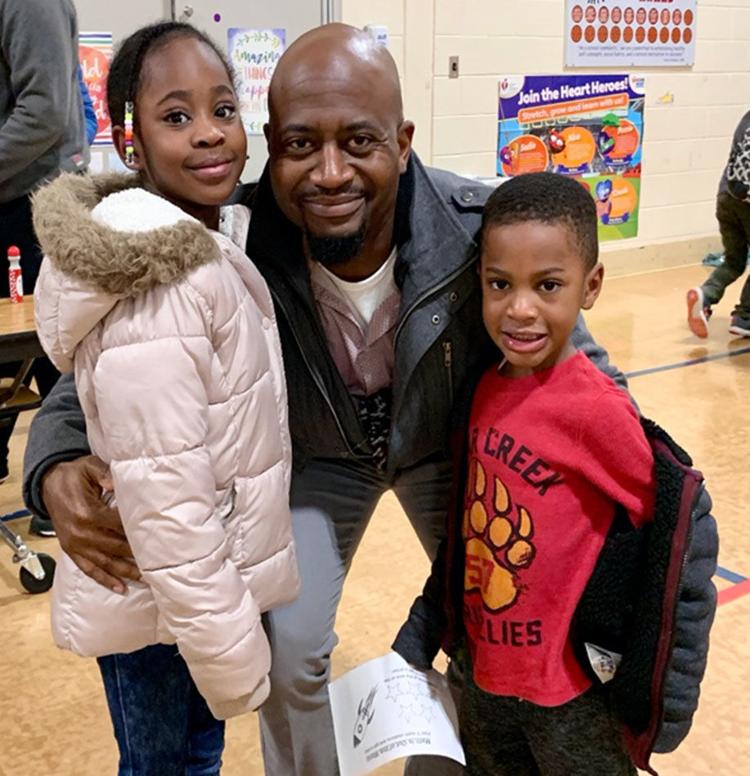 Community Reminder: MMHS senior and Key Club member Julie Cambra needs our help. Julie has chosen Thirst Project for her senior project and has the goal of raising $12,000 to construct a well to help address the water crisis for several African villages. Forty-three percent of African children do not have access to clean water and 1.6 million kids will die every year due to waterborne illnesses. As of right now, the Thirst Project has created 13,018 wells and helped more than 413,427 people get access to clean drinking water in 13 different countries. If you would like to learn more, please visit www.thirstproject.org. Julie is hoping that her Mashpee community will choose to donate to this project. Donation checks can be made payable to Mashpee Middle-High School with reference to Thirst Project in the memo. As little as $25 can help give clean water to one person in Africa for life. All donations go directly into the construction of a well. Julie thanks you for your support.
As of today we have completed 104 days, or 57.8 percent of school year 2019-20. On a daily basis we strive to ensure that academic engaged time is maximized for each student and that each student is able to demonstrate growth. In my visits to classrooms I am impressed with the instructional strategies and learning opportunities provided to all students and designed to improve outcomes. The success and well-being of every student in our district are always at the forefront of our daily work and every decision we make. We need our wonderful students to be present every day in order for our well-planned instruction, standards-based curriculum, and supportive learning environments to positively impact their academic and social/emotional growth. When students improve their attendance rates they improve their academic prospects and chances for graduating. If your child has been absent 10 or more days so far this school year, he/she is considered to be chronically absent. We will continue to work closely with each family to improve attendance, with the shared goal of every student being present as many days as possible for the remaining 76 days of school year 2019-20. For more information about the impact of student absenteeism on learning, please visit www.attendanceworks.org.
We look forward to expanding opportunities to build and nurture a connected community that is filled with strong partnerships and productive relationships designed to improve the educational outcomes for every Mashpee student while also enriching the lives of all involved.
We are grateful for the opportunity we have been given to serve the families of Mashpee. Through our use of a multi-tiered system of supports (MTSS) framework, every student has access to instruction, curriculum, and an environment that ensures achievement of his/her academic and social/emotional projected growth. Thank you for trusting us with your children.
As Rita Pierson says, every child deserves a champion—an adult who will never give up on them, who understands the power of connection, and who insists that they become the best that they can possibly be. The children of Mashpee are embraced by a Connected Community that wis filled with champions—and for that we are very grateful!
Please stop in and visit us at #WeAreMashpee, our outreach site at 11 Greene Street at Mashpee Commons.