Using a drone, a jet ski and his own experience growing up in Popponesset, Hans Brings, a local teenager, is tracking algae blooms along Mashpee's coastline to bring awareness to the region's algae problem.
Mr. Brings, who graduated from Xaverian Brothers High School in Westwood this past spring, said he has spent weekends and summers at his parents' house in Popponesset ever since he was a baby.
Over the years, Mr. Brings said he has seen greater and greater quantities of algae wash up on the Popponesset Spit and local beaches.
"It has changed over time, the amount of buildup that [the algae] can get to," Mr. Brings said. "I remember it from when I was younger, but it did not happen as often."
In the past two years, as an invasive species of red algae has started to wash up on the shore in increasing quantities, Mr. Brings has joined forces with Nicole Corbett, a high school science teacher at Abington High School who also lives in Popponesset.
"[Hans] basically goes out on his jet ski quite a bit and patrols up and down the coast," Ms. Corbett said. "He's able to get a sense of the scope of these seaweed inundations coming off the beach."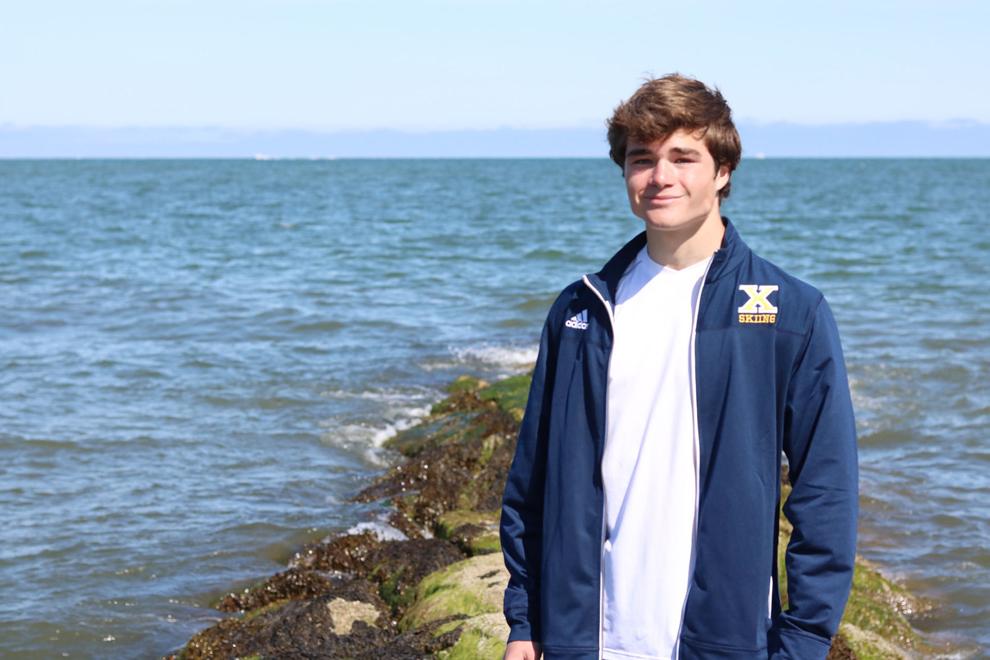 In January, Ms. Corbett started the Popponesset Water Stewardship Alliance to spread awareness and education about proliferating algae blooms that she suspects are linked to nutrient pollution from septic systems and road runoff.
As part of a service project for his senior year of high school, Mr. Brings became more involved with Ms. Corbett and the Poppy Water Alliance this past spring.
"We want more people to know about what is going on with the algae," Mr. Brings said. "We also want to show people the good side of our area because this is a very, very special place and a very nice ecosystem."
Throughout the spring, Mr. Brings took periodic trips on his jet ski to track the origins of the large quantities of algae washing up on the beach. With Google Maps, he has started to plot out the areas where the algae seems to grow in large quantities.
He also set up an Instagram page for the Poppy Water Alliance where he has posted drone footage of algae blooms off Popponesset Beach, photos of wildlife like horseshoe crabs, and underwater video of a school of striped bass.
"When you see [the algae] from the drone, you see it extending 75 feet off the shoreline, even in some cases 150 feet; that's dramatic," Ms. Corbett said. "That footage has really helped tell a lot of homeowners just how bad some of these inundations of seaweed get."
In late May, Mr. Brings stood several feet out on a jetty off Popponesset Beach and pointed to the water sloshing against the shoreline.
"It's wicked murky," he said. "As the summer comes in and it starts getting warmer, there will be events where there may be a lack of algae for a little bit and then it will all just come in, very crazily."
As the algae accumulates in increasing quantities on the shoreline in July and August, the algae starts to rot and gives off a putrid smell, Mr. Brings said. Moreover, jellyfish and other marine animals can be harmed when they get caught in the large gobs of algae, he said.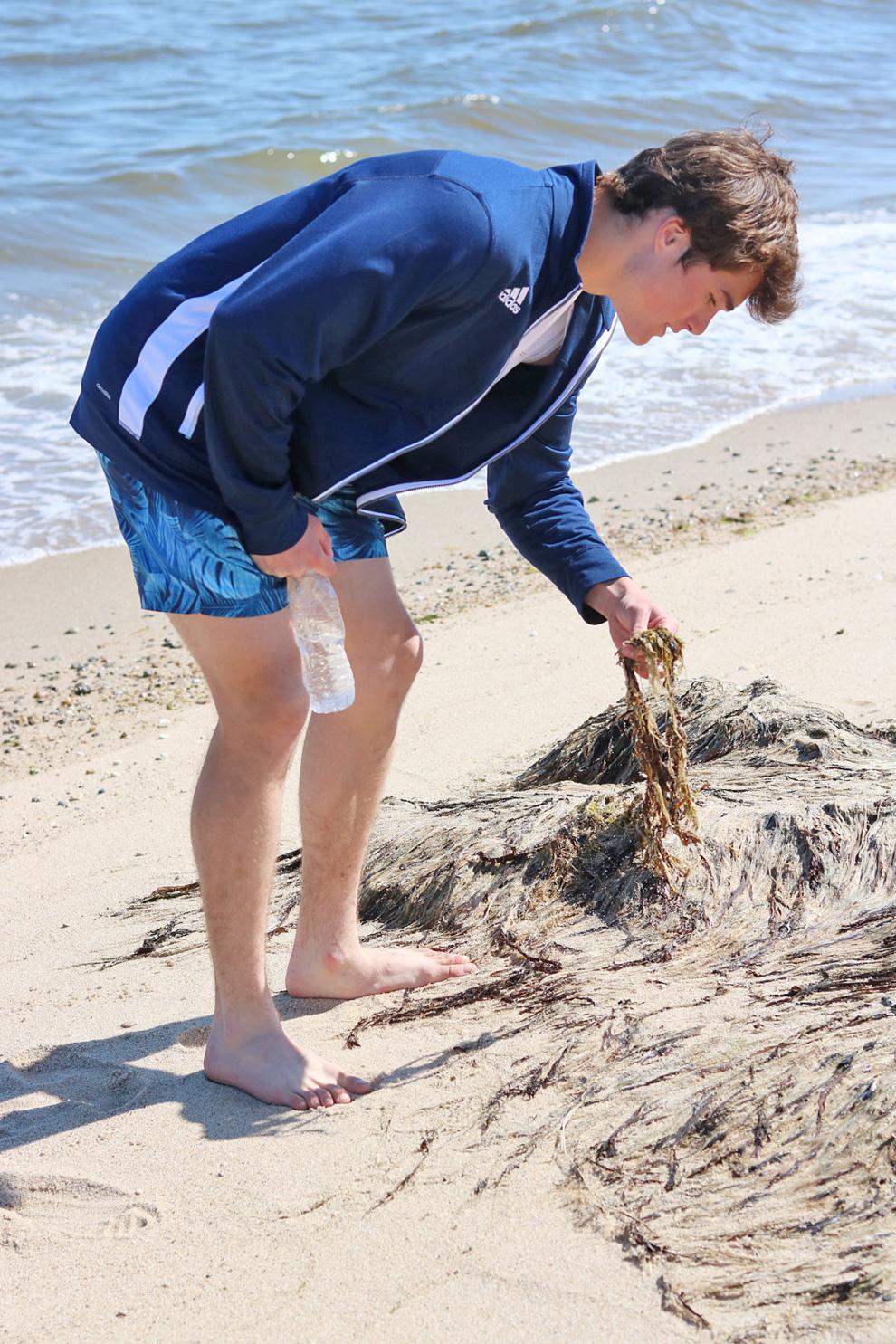 Ms. Corbett said that in addition to impacting the aesthetics and ecological health of the local beaches, the large algae blooms also have a health and safety component for humans. Algae tends to hold onto bacteria that can lead to increased levels of E. coli offshore where people are swimming. The rotting algae can also give off large amounts of hydrogen sulfide, to which some people are sensitive, she said.
For Mr. Brings, who has fished, kayaked, jet-skied and boated in Popponesset Bay and the surrounding waters for his entire life, the natural environment and the region's algae problem has inspired an interest in marine biology.
This fall, Mr. Brings will attend Roger Williams University in Bristol, Rhode Island, where he will study marine biology.
"Because he has concerns about the health and well being of the [Popponesset] area, it's really going to help him in marine science," Ms. Corbett said. "That is such a valuable feeling to have, the desire to protect something and that connection to the natural world."
"This is not just a Popponesset problem anymore—you see the seaweed inundations and algal blooms—this is becoming a national problem, if not international," she said, noting beach closures throughout the United States due to bacterial and algal contamination.
While Mr. Brings may someday focus on the algae problem writ large, for now he remains focused on tracking algae problem in Popponesset, at least until he starts at Roger Williams next fall.
Mr. Brings runs the Poppy Water Alliance Instagram page with the username "poppywateralliance." The group also has a Facebook page and a website.