When Elana Doyle moved from Sandwich to Mashpee in 2017, one of the first things she did was look for the local town Facebook group to join. However, there was one problem.
"I noticed there wasn't one for Mashpee, so I figured, 'Why not make one?' and I started the group," she said.
Ms. Doyle's group, The Mashpee Message, began in July 2017 and has amassed more than 8,000 members in its nearly four-year existence.
A dueling Facebook group, The Mashpee Meeting Place, started by Danielle Marino Silva, began in October 2018 and has more than 1,500 members.
What is it like to operate and run a town Facebook group with numerous posts and hundreds of comments a day?
"If I was going back, I would say, 'Prepare yourself for a part-time job,' because it really does become like that," Ms. Doyle said. "I was very naïve to what it was to run a Facebook group then."
"It's something I do as a hobby for the love of my community, but it's nice people seem to really respond and show their appreciation for it," Ms. Marino Silva said.
The goal of both Facebook groups is the same: to be a resource for people in the town.
"[I wanted it to be] a nice place to see what's going on in the town and have a consolidated place for recommendations and events and happenings," Ms. Doyle said about The Mashpee Message. "I always pictured it being very Mashpee-focused."
"I hope that it will almost be as you check The Mashpee Enterprise every morning, that they could also come on the site and see what community events are coming up, what articles are coming out," Ms. Marino Silva said about The Mashpee Meeting Place.
Each day, both groups post local news articles, provide a platform for residents to ask questions about things occurring in the town, ask for business recommendations and post about upcoming events.
However, there is one key difference between the groups. In The Mashpee Message group, businesses and business owners are not allowed to make individual posts promoting their business in the group. Yet people can recommend a business in the comment section of a post asking for a recommendation.
Ms. Marino Silva, still a current member of The Mashpee Message, did not like this about the group, and this spawned her decision to create The Mashpee Meeting Place.
"At that time, it was not allowing business posting or anything related to promoting local businesses, and I thought that there was a real need for that," Ms. Marino Silva said.
In her group, businesses can promote themselves but are limited to one post per week per business. During the pandemic, exceptions have been made, and some businesses have been allowed multiple posts.
With so many members, so many posts and so much news, running a group of this size has provided many challenges for these group administrators.
"One of the biggest challenges is trying to keep some of the items on topic and relating to Mashpee," Ms. Doyle said.
If a post does not meet this criteria, Ms. Doyle and her moderators will not approve the post as they try to keep the focus directly on Mashpee.
"People have commented before, 'Oh, it's censorship,' or about this or that, but I don't think it does the group or the community any good to have arguments about something that's going on in Florida or having heated federal, political debates. That's not what the intent for the group was," she said.
When asked if Ms. Doyle and her moderators, Brianna Cavaco and Mark Whitman, would allow a heated debate about an incident in town, she said "nine out of 10 times we keep discussion up if it's relating to Mashpee."
What qualifies as the outlier? When people are not acting civilly in a debate.
"One thing I do not tolerate is name-calling, and it happens a lot, but it is in our rules: We don't tolerate name-calling," Ms. Doyle said, adding that people have been kicked out of the group before but generally that is done after a warning and as a last resort.
She mentioned that things are usually pretty civil in the group, but she recalled one instance that got so bad that she actually shut down her page for a couple of weeks to reevaluate the group rules and regroup.
"I feel like over the years we've gotten better at it, and 99 percent of the group is awesome, and it's usually that 1 percent that makes it hard for everyone else," Ms. Doyle said.
As for The Mashpee Meeting Place, Ms. Marino Silva's challenges are slightly different as a smaller group. On her page, there tends to be less discussion from the group members, but as the administrator, she is always posting the latest happenings in Mashpee: making it a great resource for residents.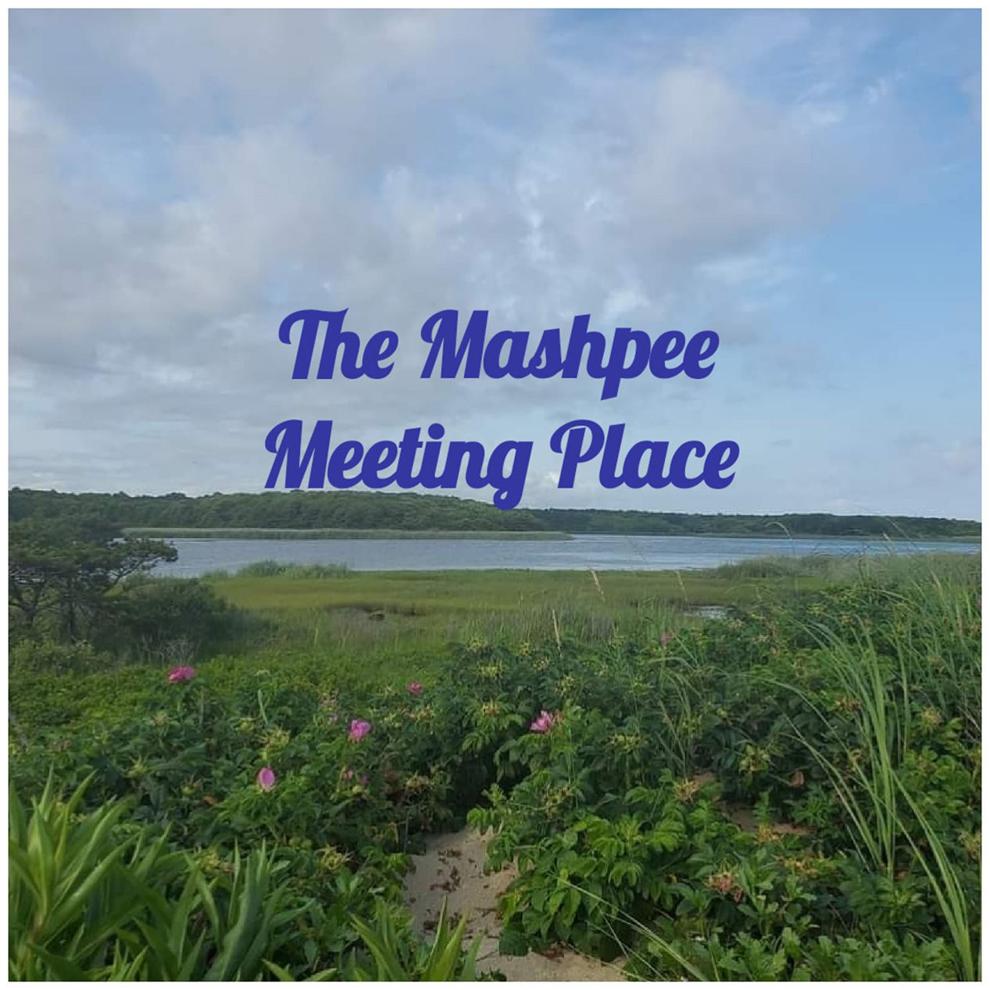 "For me, I like all the information to be as up-to-date as possible, and there are times I can miss something," she said.
As someone who runs the page solo, she mentioned that it is "frustrating when things fall through cracks."
Going forward, she said she would welcome in moderators to help make the page the best it can be.
"Oh, I would definitely if my page got bigger like to have some help from moderators. I don't want this page to be about me at all," Ms. Marino Silva said. "I want it be a clean, safe place where people can come exchange information ideas and local politics. I would definitely be open for anybody who would want to help me with that."
For her page, Ms. Doyle acknowledged that help she has received, saying, "I couldn't be a good admin without my moderators; they help me so much."
While Ms. Doyle moved to Mashpee in 2017, she has been around the area her whole life. Before living in Sandwich, she lived in Mashpee for a few years as a child and stayed around the area while growing up.
Ms. Doyle, who is a full-time stay-at-home mother to her two children, said ending up back in Mashpee was a great move for her, and she has loved being part of the town.
"I think it's a great community. I have absolutely seen the best in people living here. Everyone's really eager and willing to help each other," she said.
Ms. Marino Silva is a native of East Falmouth but has lived in Mashpee for the past 15 years.
"I liked that it was a bit of a smaller community than Falmouth. I really enjoyed growing up in Falmouth, but it was a little disconnected," she said. "The people [in Mashpee] are friendly, connected, volunteer and help their neighbor."
Ms. Marino Silva works at Friendship Garden Nursery School in East Falmouth as a remote officer manager, a position she shifted to for this school year. She had been teaching there but had to shift her role because two of her children were not back at school full-time in-person.
Ms. Doyle said she hopes "to keep the level of respect that we've built up to."
"Most of the group is extremely respectful to each other. We do have some great conversations about things that are happening locally," she said. "I don't care how many members we have at this point. It's really just about keeping it a good resource for the residents of Mashpee."
Ms. Marino Silva added that especially during the COVID-19 pandemic, having these pages to keep the community connected virtually is extremely important.
"It feels important to connect all the members of the Mashpee community. More so than ever, once COVID-19 shut everything down. I take it on as a responsibility that I do have the platform to reach a large local audience at once," she said. "I am happy that I can help facilitate in connecting us all. The group is my gesture toward serving the community. I'm happy that our Mashpee community has remained the focus of the group."