Mashpee leaders on Thursday, December 12, paid tribute to Shirley Ann (Jourdain) Peters, a longtime community activist who died Wednesday at home in Mashpee. She was 97.
"She first and foremost was just a smart, decent, honorable person," said the chairman of the board of selectmen, Andrew R. Gottlieb.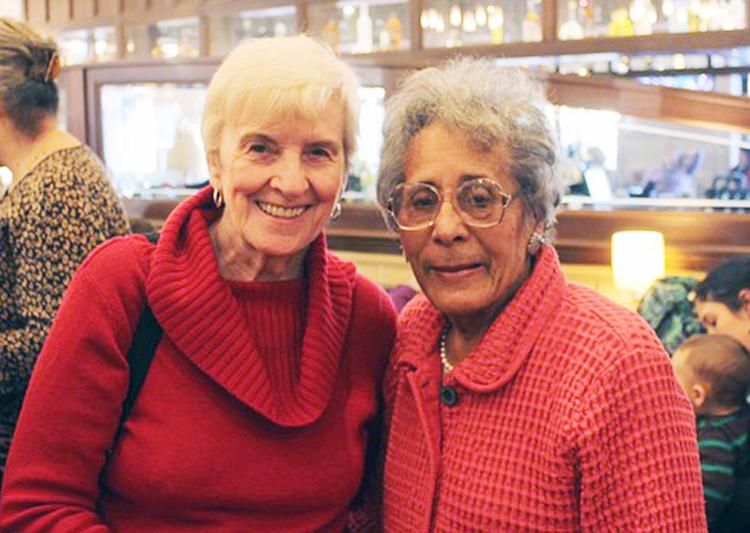 "She cared a ton about the community, was a great political person, she had good instincts, she knew how to organize people," Mr. Gottlieb said. "She knew how to get people out to vote, she was very passionate about her causes."
Selectman Carol A. Sherman said the late selectmen John Cahalane introduced her to Ms. Peters when first elected to the board.
"She was the sweetest person you'd ever want to meet," Ms. Sherman said. "She was so involved in everything in Mashpee. It's a sad day. We lost a good person."
Shirley Ann (Jourdain) Peters, a mother, social justice advocate and dedicated steward of the Democratic Party, died Wednesday, December 11, a…
Ms. Peters, who was born and raised in New Bedford, pursued her passion for drawing and painting at the Swain School of Design in New Bedford. She also studied occupational therapy at Boston University and combined the two interests to work as an art therapist at Boston State Hospital.
At that time she met Russell M. Peters of Mashpee. The two were married in 1956 and began their family in Baltimore, Maryland. They moved to Boston in 1958 and then to Philadelphia in 1961 before returning to Massachusetts permanently in 1967, living first in Natick and then settling in Mashpee in 1972, where Ms. Peters would live for the remainder of her life.
In 1974 she became a site manager for Elder Services of Cape Cod, opening Mashpee's first senior nutrition program including the launch of statewide Meals on Wheels initiative.
She supervised the preparation and serving of hot lunch to seniors in the basement of the Mashpee Baptist Church and when the Town of Mashpee built its first senior center the program moved to that facility.
After her first two decades of service as manager of the Meals on Wheels program, the Mashpee Board of Selectmen declared November 9, 1994, to be "Shirley Peters Day" and encouraged all residents "to join in the celebration honoring this graceful and elegant lady."
For many years Ms. Peters served on the Mashpee Wampanoag Indian Education Committee and traveled throughout the country attending conferences and educational seminars on how to uplift tribal children educationally and culturally. Along with her friend Loretta (Smiling Wind) Jones she held cultural classes to teach traditional songs and dances and make regalia to prepare Wampanoag children for powwow.
As the wife of the president of the Mashpee Wampanoag Tribal Council during the contentious land claims of the 1970s, she was an outspoken supporter of the tribe and organized benefits and support groups among the tribe and residents of Mashpee.
She became the first editor of the tribal newsletter originally called Mittark. The newsletter, now called Nashauonk Mittark, continues to be published by the tribe.
Ms. Peters was the aunt of Trish Keli'inui, communications manager for the Wampanoag Tribe.
"Speaking as a family member and a niece, she was an incredible individual, certainly politically an advocate in so many ways," Ms. Keli'inui said.
"From a political standpoint she was very on top of current events and candidates and where they stood and how she best can support them, and she was just an incredible advocate," she said.
"She's my Aunt Shirley and she'll be missed," Ms. Keli'inui said.
Mr. Gottlieb called Ms. Peters "a real asset to the community."
"If it was any issue of any importance, you knew Shirley was going to be there," he said.