The man accused of a stabbing early Tuesday morning in Mashpee will be held without bail pending a dangerousness hearing next month.
The suspect, Andrew J. Mrozinski, 33, from Mashpee faces a slew of charges stemming from an alleged attack on two people, one a relative. A 70-year-old female faces life-threatening injuries, according to police.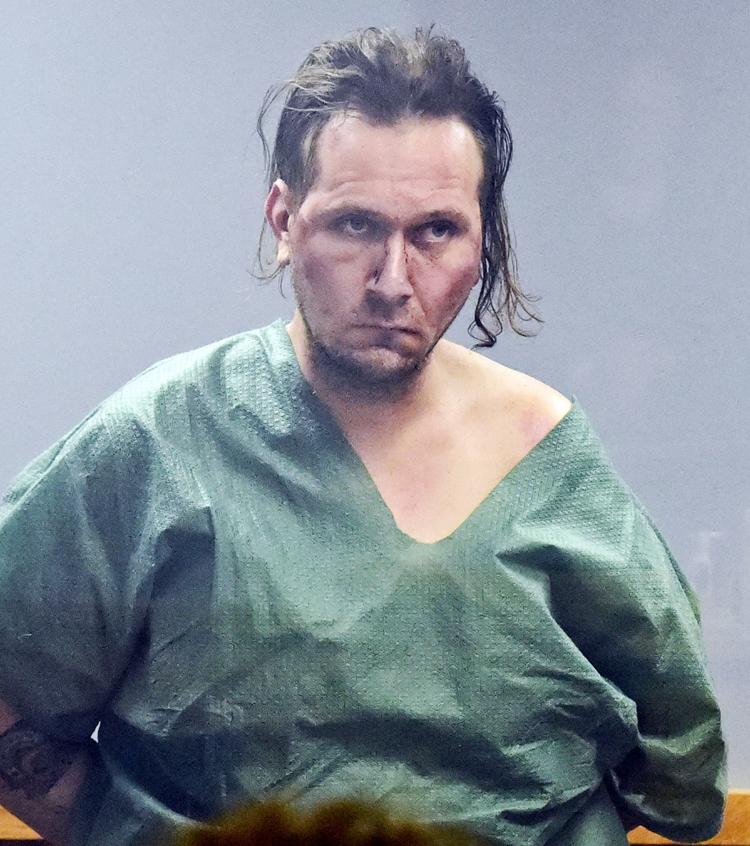 Mr. Mrozinski was arraigned in Falmouth District Court December 12 on eight separate charges.
He was charged with four counts of domestic assault and battery on a family/household member, and one count each of assault to murder, assault and battery with a dangerous weapon, mayhem, and resisting arrest.
Mr. Mrozinski has been ordered held without bail. A dangerousness hearing has been scheduled for Tuesday, December 17, at 2 PM in Falmouth District Court.
At 2:33 AM on Thursday, Mashpee police reported that officers were sent to the Sea Oaks Condominium Complex on Falmouth Road in Mashpee. Officer Bryan Derochea stated in court records that Mashpee Fire/Rescue reported someone had been stabbed with a knife.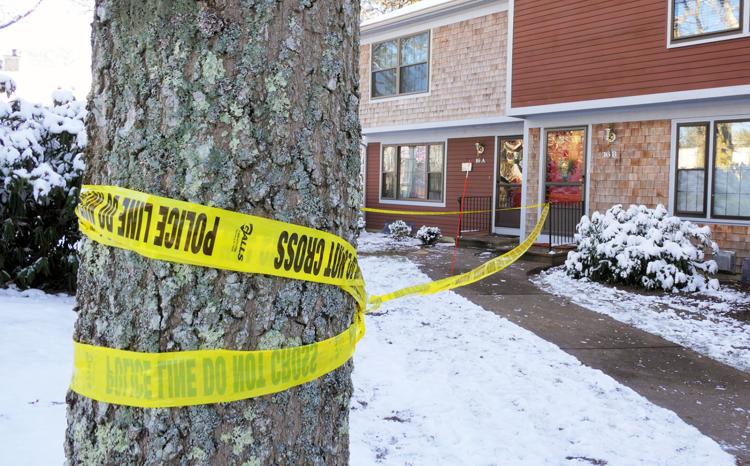 Officer Derochea and Officer Daniel Girard arrived and saw an open door to Unit #16A. Upon entering the unit, Officer Derochea said, he announced "Mashpee Police!" At that point, police said, Mr. Mrozinski entered the kitchen from the basement, completely naked, and charged the two officers.
"It was immediately apparent to me that Mrozinski was irate and wished to challenge officers physically," Officer Derochea stated.
The officers backed out of the condo unit and called for another officer, Sergeant Meredith Allen-Our, to user her Taser to subdue Mr. Mrozinski, Officer Derochea said. He said that the use of Taser devices was necessary several more times to subdue Mr. Mrozinski, who continued to flail and attempt to escape.
Mr. Mrozinski was restrained with both his hands and legs cuffed. He continued to try and escape his restraints, Officer Derochea said. After nearly half an hour, police said he became too fatigued and stopped resisting. During the time he attempted to escape, the officer said, Mr. Mrozinski vomited seven times.
In his report, Mashpee Officer Michael Cook reported that two victims were identified at the scene. One had suffered significant stab wounds, according to police. She was transported to the Mashpee police station and later transported by medical helicopter to the trauma center at Rhode Island Hospital.
Her injuries included several torn arteries in her wrist, stab wounds to her back, and a large slash wound to her face, near her ear, Officer Cook reported. Police characterized her injuries as life-threatening.
A second victim, a man, was taken by ambulance to Falmouth Hospital, Officer Cook stated. The officer noted that all three individuals lived together in a unit at the condo complex.
Officer Cook stated in his report that the male victim had purchased some marijuana and three tabs of LSD earlier that evening. The LSD was purchased on Mr. Mrozinski's insistence, the male victim had said. Upon arriving home with the drugs, Mr. Mrozinski immediately consumed all three tabs.
After going to sleep, the male victim told the officer he was awakened by Mr. Mrozinski screaming profanities. An altercation ensued with Mr. Mrozinski punching the male victim. The fight woke the female victim and led to Mr. Mrozinski taunting the woman.
"According to Donovan, Mrozinski kept asking [the female victim] 'you know I love you, right Mom?'" Officer Cook stated.
The male victim retreated to the basement where he was residing, to gather belongings and leave so as to avoid any further confrontation with Mr. Mrozinski. While in the basement, he said, he heard a loud thud, went to the staircase and saw Mr. Mrozinski slashing a knife at the female victim.
The male victim described seeing the knife cutting and puncturing the female victim's forearm and wrist area multiple times, as well as blood spurting from her arm.
After the male victim verbally confronted Mr. Mrozinski, he said, the suspect then dropped the knife and disappeared.
Officer Cook said that, when interviewed at Mashpee Police Department, Mr. Mrozinski claimed to have no memory of any physical altercation. He later recalled being Tasered and fighting with police officers, Officer Cook said.