Holiday lights will illuminate floats, marching bands, and Mashpee community members at the annual Mashpee Chamber of Commerce Christmas Parade on Saturday, December 7.
The parade, which begins at Deer Crossing at 5:30 PM, will proceed down Route 28 toward the Mashpee Commons and will end with a grand finale by a marching band and a meet-and-greet with Santa near the public library on Steeple Street.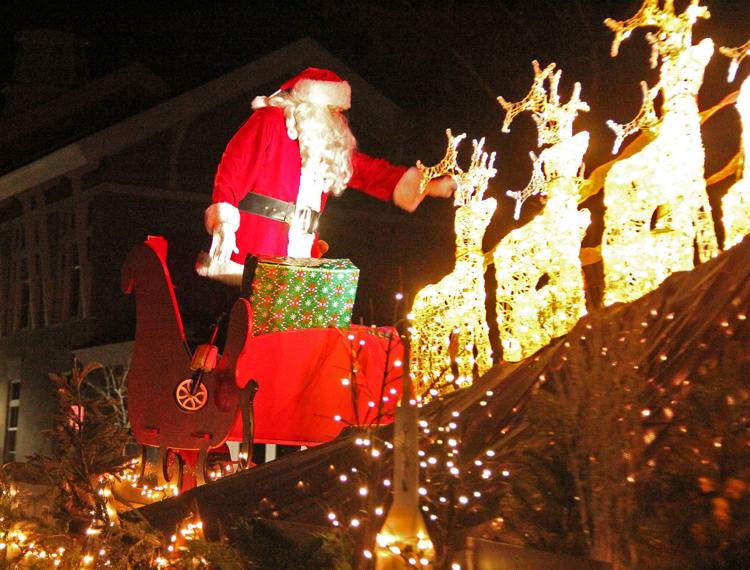 "It's a wonderful day to celebrate the community and the holidays," said Mary Lou Palumbo, the executive director of the Mashpee Chamber of Commerce.
"Christmas Around the World," is the theme of the 14th annual parade, Ms. Palumbo said, noting that five awards—including a "Best in Theme" award—will be given to the best floats.
The Mashpee Chamber's "Citizen of the Year," John Fullone, will lead the parade as the grand marshal.
The floats are expected to be decked out in holiday lights. In past years, Ms. Palumbo said, marching bands have draped lights from their instruments and people have worn holiday garb with glowing lights.
"That's why we call it the season of illumination," she said.
The National Weather Service predicts clear skies but wintry temperatures in the 30s going into Saturday.
Attendees can warm themselves by sipping free hot chocolate made available by the event's sponsors, which include The Lanes Bowl and Bistro, Bortolotti Construction, Capizzi Home Improvement, The Club at New Seabury, Bridges by EPOCH and First Citizens' Federal Credit Union.
"We want everyone to come out and have a really good time and support our local businesses," Ms. Palumbo said.
Should the weather take a turn for the worse, the following day, Sunday, December 8, is scheduled as a rain/ice date for the parade.
Saturday's parade will cap the end of a day full of activities including a "Breakfast with Mrs. Claus" at Soprano's Ristorante, a scavenger hunt through "Rein" Deer Crossing, and a free magic show from 4:30 to 5:30 PM at 4 Market Street Commons.
"It's a great family event," Ms. Palumbo said of the day's festivities.