Mashpee residents, young and old, came out on Indigenous Peoples' Day, Monday, October 11, to immerse themselves in the history of their town at the second-annual Mashpee Archives open house event.
Mashpee Historical Commission Chairwoman Ava Marie Costello said hosting the event on Indigenous Peoples' Day was the "perfect way" to honor the town of Mashpee's combined history with the Wampanoag tribe.
The archives building off Great Neck Road was adorned with purple balloons on the outside and hundreds of historical photographs and documents within on Monday.
Exhibits showed everything from an original 1877 town map and a 1941 photograph of Camp Edwards to photos of Mashpee High School's first graduating class in 2000.
"Learning more about your town's history expands your knowledge of yourself and it gets you out of yourself, giving you better grounding in your current life," Ms. Costello said.
The historical commission chairwoman said she was excited about how many people were interacting with and discussing the exhibits. History is not just about memorizing dates, she said; it is about the people who shaped our present day.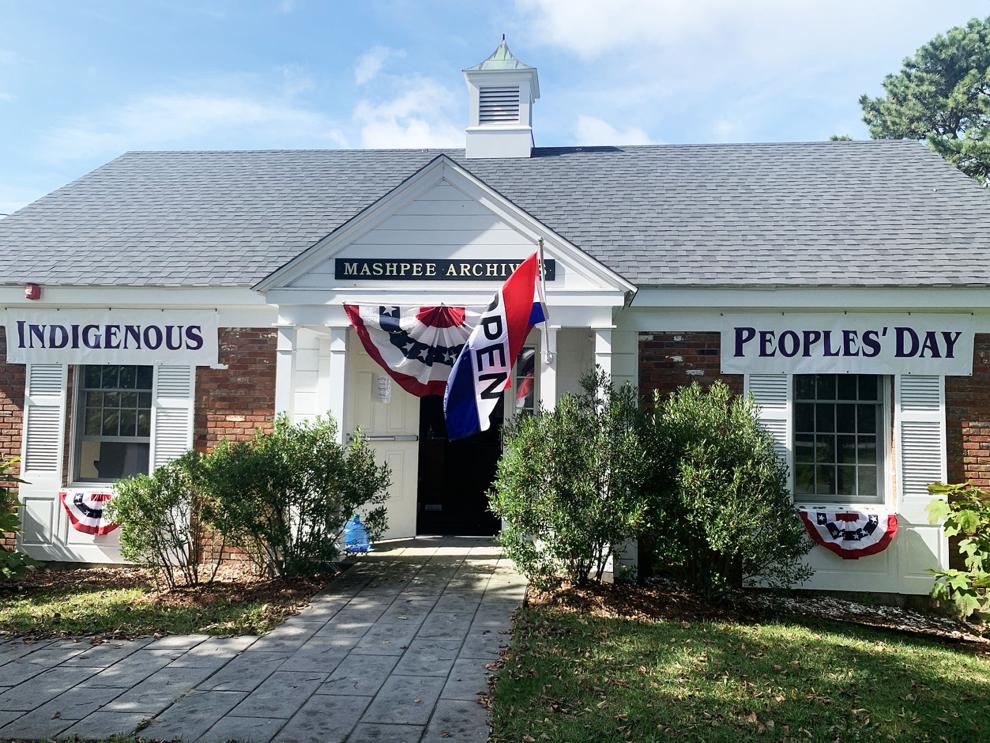 A new exhibit on Ann Tanneyhill was shown for the first time at the open house event.
Ms. Tanneyhill was a civil rights activist and longtime Mashpee resident. She worked for the National Urban League for more than 50 years before retiring to Mashpee, where she died in 2001.
She worked as a guidance counselor and later as the director of conferences at the League, helping thousands of African Americans find employment. She was a writer and activist for decades.
Ms. Tanneyhill began coming to Mashpee as a summer resident in 1948 and retired to the town in 1981. From there she worked to reinvigorate the historical commission after a few years of inactivity and served as chairperson for years.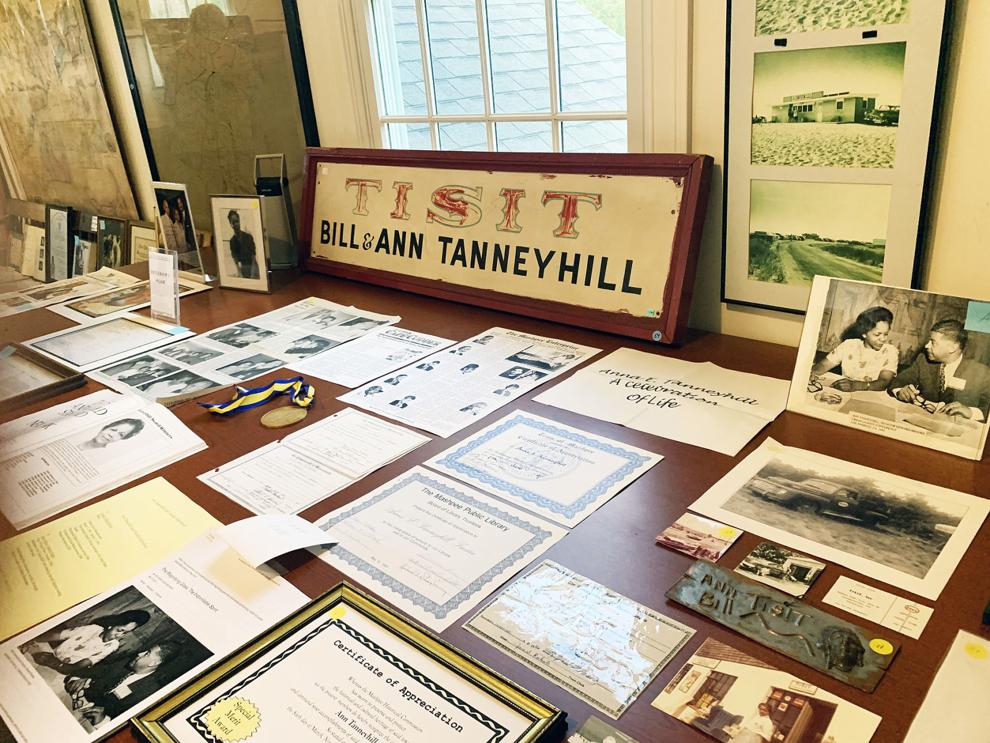 The Mashpee Archives has an extensive collection of awards, certificates of appreciation and newspaper clippings that show Ms. Tanneyhill next to some of the most influential civil rights leaders and authors of her time.
There is even a copy of Langston Hughes's book "Freedom's Plow" with a dedication to Ms. Tanneyhill scribbled in Mr. Hughes's handwriting, "To Ann Tannyhill… These drafts of 'Freedom's Plow' with my thanks for all that she did in bringing this poem to the microphone...Sincerely, Langston Hughes, March 28, 1943."
Though the Mashpee Archives has the original note, the copy on display Monday was a duplicate.
Ms. Costello said she teared up when she first read the message addressed to Ms. Tanneyhill.
"I think about how much she contributed to culture and society, and you don't want her name and deeds to be forgotten," the historical commission chairwoman said.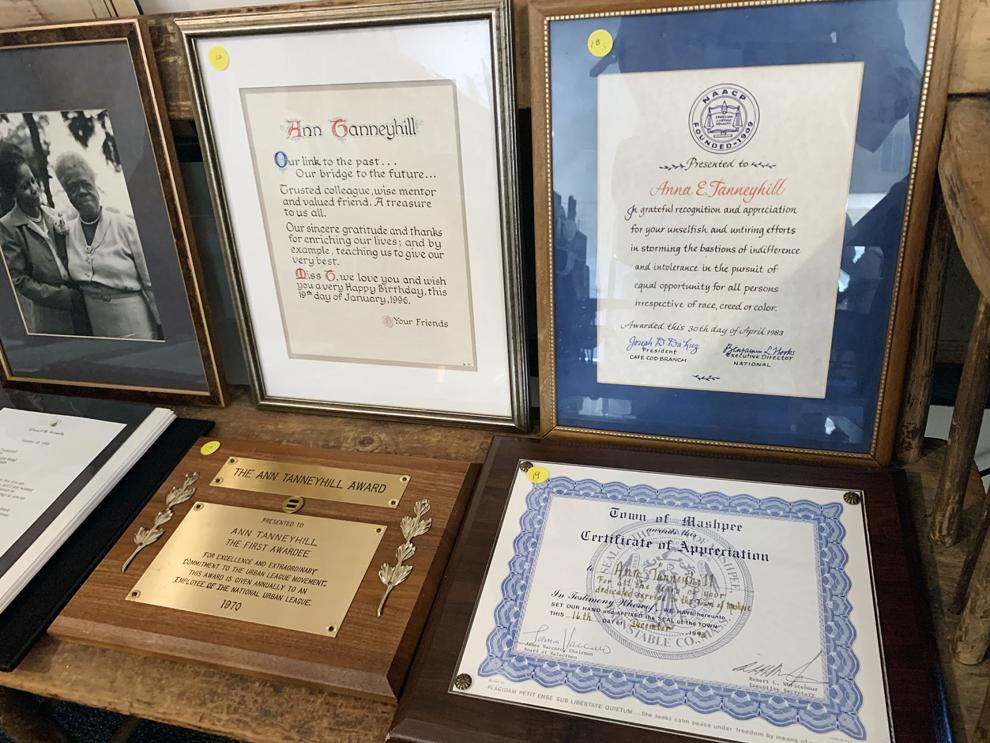 In addition to the extensive exhibit on Ms. Tanneyhill, the Mashpee Archives displayed photographs of important buildings in the town's history, such as the first town hall and the Baptist church, along with other documents and records.
Sharing the grounds with the archives building, the 190-year-old one-room Mashpee schoolhouse was full of lively discussion Monday.
Historical commission members Richard DeSorgher and Nancy Soderberg invited guests into the schoolhouse to learn more about its history. Mr. DeSorgher lectured and took questions while those listening sat behind old wooden desks.
The one-room schoolhouse was built in 1831 and educated Mashpee residents ages 5 through 14 until 1901.
The Mashpee Wampanoag Tribe's history could be seen throughout the archive's exhibits and displays, represented in photographs, paintings, newspaper clippings and artifacts.
The schoolhouse had a display on "Blind" Joe Amos, a tribal member and a blind preacher who memorized chapters of the Bible to recite to his congregation in the 19th century.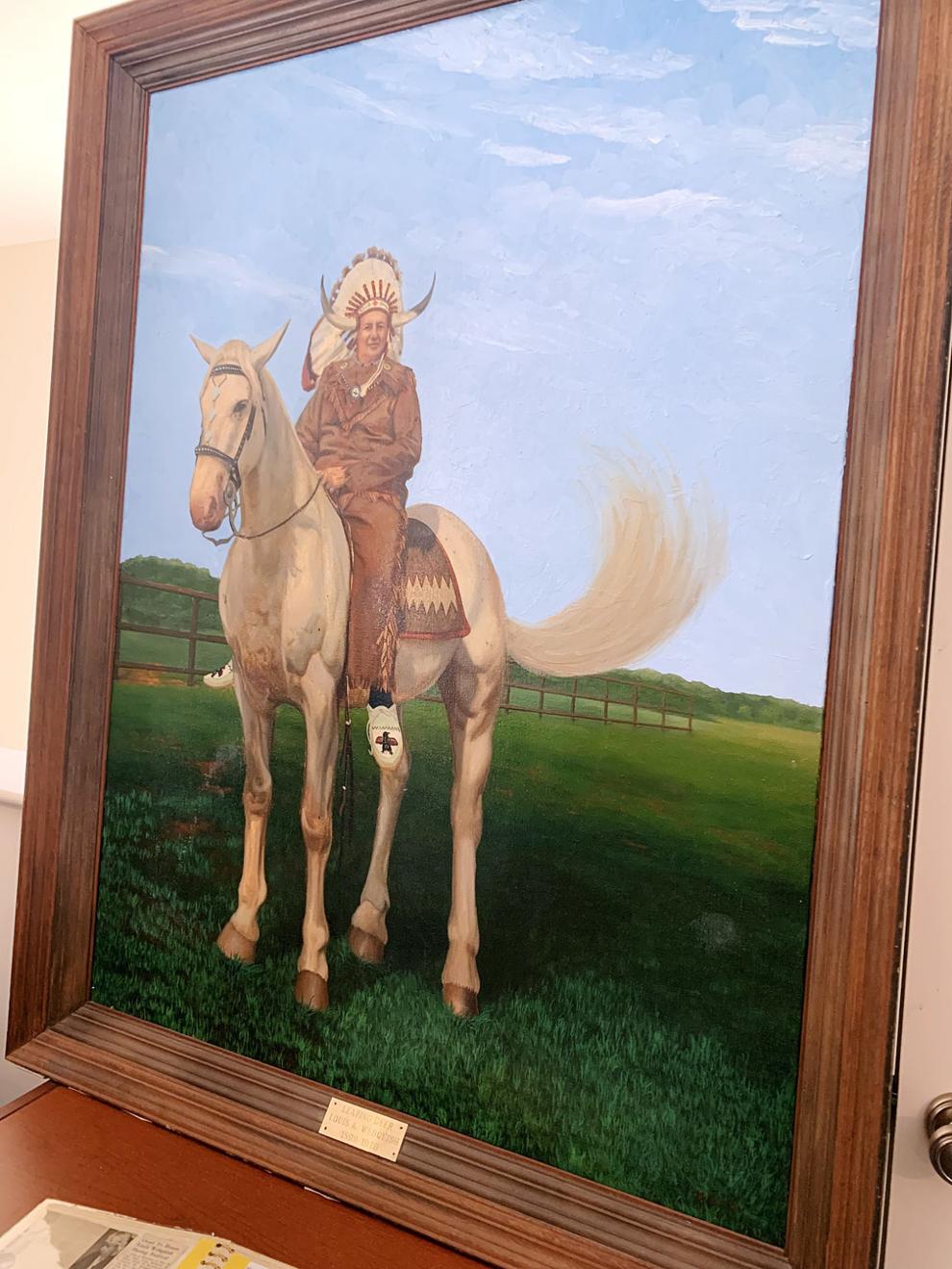 A painting of Louis A. Webquish (Leaping Deer) hung in the archives, with a description of his service to the tribe as Supreme Medicine Man and to the town as an assessor. Other Wampanoag artifacts were spread out throughout the room.
"This is a Wampanoag town," Ms. Costello said. "To share the knowledge and culture of the tribe on Indigenous Peoples' Day seemed like the perfect way to honor that history."