Volunteers with the New England Mountain Bike Association created a new trail, about three quarters of a mile in length, that connects the northern and southern portions of the Mashpee River Woodlands into a loop.
The new trail meanders through the pitch pine forest a short distance from Mashpee Neck Road and connects existing trails in the 248-acre reservation, where wildlife and vistas of the Mashpee River are plentiful.
David Lafreniere, one of about 15 volunteers from the mountain bike association who helped clear the new trail on Sunday, March 28, described the Mashpee River Woodlands as a "hidden gem."
Before the installation of the new trail, which Mr. Lafreniere said is called Big Pine Trail after a monstrous pine tree at the center of the trail, only Long River Trail connected a loop of trails near the parking area to the north off Quinaquisset Avenue and a loop of trails to the south near the parking area off Mashpee Neck Road.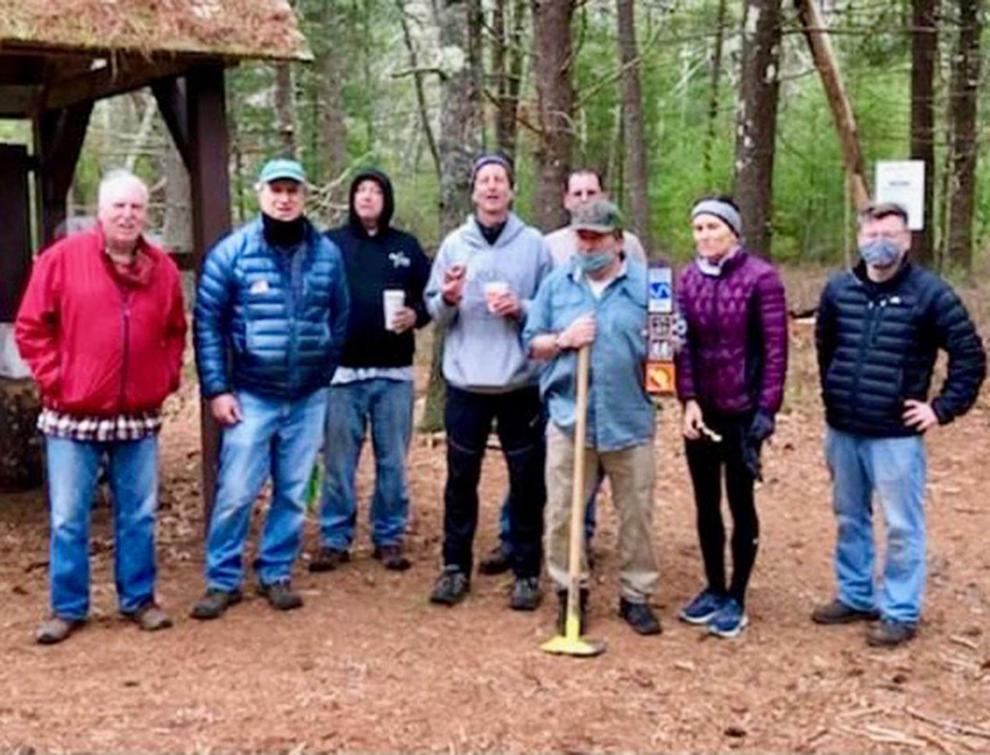 "There was a very logical trail missing that would allow you to connect the north to south," Mr. Lafreniere said.
With the addition of Big Pine Trail, "you have nice big loops around the parcel and never have to go on the same trail," he said.
The Mashpee Conservation Commission approved the new trail with a 4-2 vote during its virtual meeting on March 11.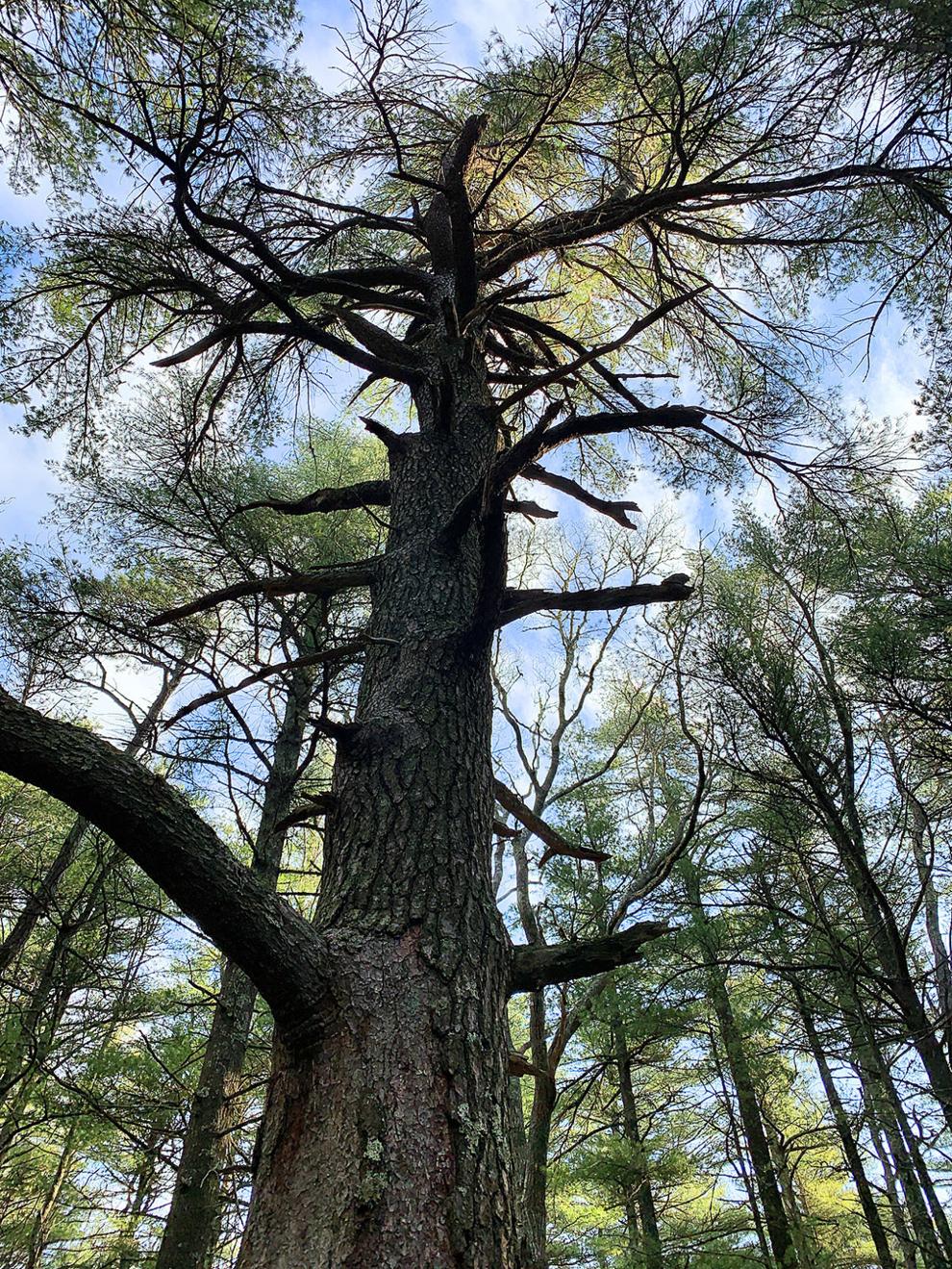 Mashpee Conservation Agent Andrew R. McManus said conservation commission members Thomas J. O'Neill and Charles Dalton voted against the proposal for the new trail.
"Their line of reasoning was that they felt that an additional trail at that location would run the risk of attracting more ORV traffic," Mr. McManus said, referring to motorized off-road vehicles that are not allowed on the conservation land.
Mr. McManus noted that a trail had previously been proposed where Big Pine Trail now is but had never come to fruition. He said he hopes the new trail will relieve some of the traffic along the Long River Trail, which runs adjacent to the river near more sensitive conservation areas.