The Mashpee High School boys' basketball team had not been on the court for a week, but showed no ill effects from their layoff on Friday, January 3, as they returned to South Shore League play and dropped the hammer on Carver High at the Bock Gymnasium. On the strength of a dominant first quarter of play the Falcons opened up a big lead and never looked back in a 61-42 victory over the Crusaders.
In a back-and-forth season, the Falcons improved to 3-3 overall. The team has been on a lose one-win one streak since the start of the season. With this win the Falcons took a 61-42 decision.
Junior guard Ryan Hendricks and junior forward Matt Bowen paced the way for the Falcons as they filled the stat sheet in Mashpee's victory. The two players led the team in minutes played and plus-minus differential. Bowen was on the court for 31 minutes in the game, and the team was plus-21 points with him on the court. Hendricks played one less minute and was a plus-20 for the day.
Hendricks scored six points, had nine assists and grabbed seven rebounds in the game. Bowen led the team with 21 points and pulled down seven rebounds in the game. Senior Kendall Rose had hit for 17 points for MHS and grabbed four rebounds.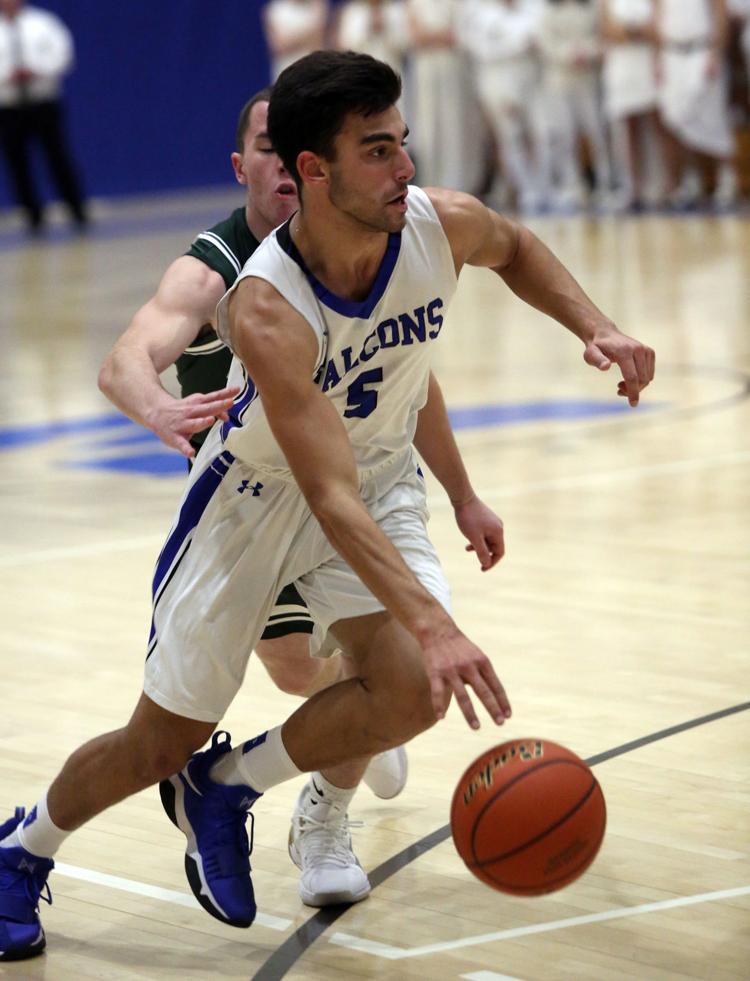 Carver rallied back from their 13-point deficit at the end of the first quarter, in which MHS outscored them 17-4, to make it a little more interesting by halftime, closing to within 30-21 at the break. Another surge by the blue and white put the game out of reach in the third, with Nick Santos helping to lead the charge. Santos sparked a push by the Falcons in the third, scoring six points overall. Mashpee doubled their lead by the end of the third, pushing it to a 41-23 advantage late in the third quarter. They went on to win by 19 points.