Once every year the Falmouth and Mashpee High School boys basketball teams get together to play a game that means a lot more off the court than it does on. The rivalry between the two teams goes a lot deeper than simply sharing a border between towns.
That's because it's a family affair.
"It's a family feud. We come out here and we've been waiting for this game since last year. It's huge, it means everything. We've been talking about it in the days leading up to the game, it just means a lot to play this game together and finish it out with a win," FHS junior guard Julian Hendricks said.
Hendricks more than anyone understands the family ties that the game holds. His uncle, Kendall Rose, and cousins Ryan and Cyrus Hendricks all play for Mashpee.
Julian scored six points in the game, all in the third quarter, and helped the team rally back from a nine-point deficit to win 52-45. He hit the three-pointer that tied the game in the third quarter.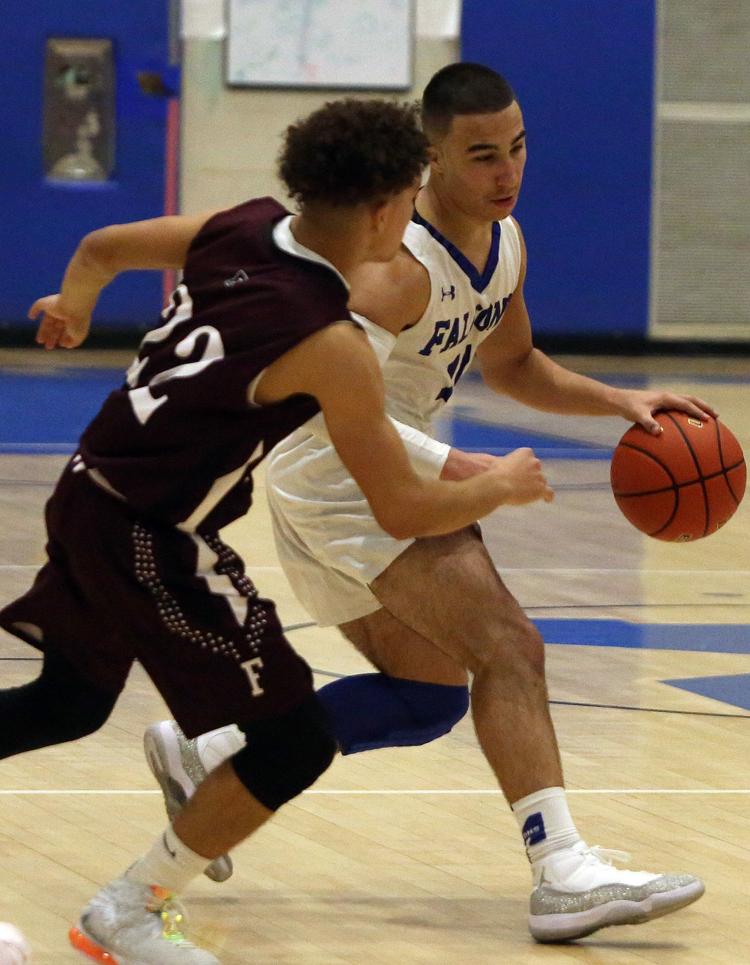 Kendall Rose was the high scorer for his team, leading Mashpee with 13 points. Leaving the locker room, he was clearly not pleased with the outcome, but could not help but smile when talking about battling it out with his family.
"It's really big, because we're so close, being on the border, and we all grew up playing with each other all the time when we were little," he said. "And it means a lot to me because I came from Falmouth, and I played with all of those guys when I was younger. It was a pretty big deal."
Rose said that he's still close with several members of the Falmouth team. He said Timmy Lang and Jack Stewart, along with his nephew, are the Clippers he's closest with.
The athletic departments at Falmouth and Mashpee have gotten this rivalry right. The game is always played very early in the season—it was the second game for each team this year—switching back and forth from one school to the other each year.
The fans filled the stands and were loud. Several players noted that the game felt like it was the playoffs, not just game two of the year.
"I loved the atmosphere, it felt like a championship, like a state playoff game. They were so loud, it was fun," Rose said.
Rose's coach, Justin Clark, said that being a part of the game for the second time in his young career was a good time.
"I love it, it's a good basketball game," he said. "They're having fun. They play AAU together... (there aren't a lot of secrets) between the teams, none."
FHS coach Paul Lundberg has known most of the Mashpee kids since they were young. He said a number of them attended the summer camps that he's hosted over the years, and he roots for them when they're not playing his team. He knew that both sides were very motivated to win.
"It's big for the kids. Julian really wanted it bad. Kendall is a great kid, Ryan Hendricks is a great kid... those kids move the ball. They play unselfish, we just hit a few more shots than they did," Lundberg said.