Former Massachusetts Governor Michael S. Dukakis was once in attendance at clambakes in Falmouth, a visitor to Woods Hole Oceanographic Institution, a guest at Democratic fundraising parties hosted by the Bourne Democratic Town Committee, and a bicyclist along the Shining Sea Bikeway.
Mr. Dukakis has a long history with Cape Cod; his strongest connection was to Wings Neck in Pocasset, where his sister-in-law, Janet D. Peters, owned a home with her husband, Dr. Alfred C. Peters.
"Al sadly passed away a few years ago and Janet is in her early 80s and hurting a little bit," Mr. Dukakis said.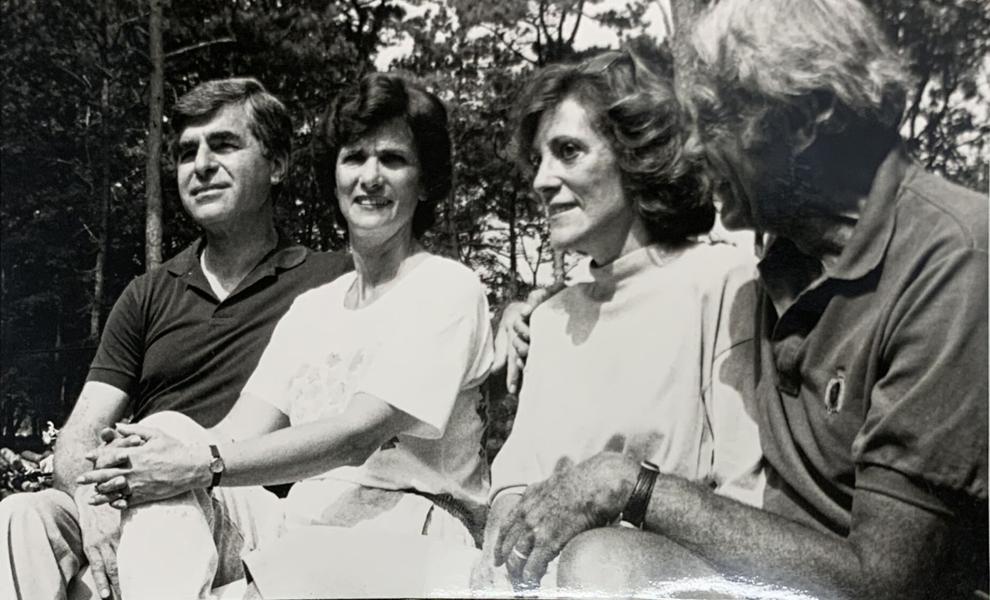 "We used to go down to their house very often," he said, referring to his wife, Kitty. "I very much appreciate Cape Cod."
In 1988, the Democratic Party nominated him for president. Mr. Dukakis was defeated by his Republican opponent, then-Vice President George H.W. Bush Jr.
On November 3, Mr. Dukakis will share his 87th birthday with this year's United States presidential election.
Mr. Dukakis will not be voting for President Donald J. Trump.
"I think Trump is the most corrupt president we've ever had," Mr. Dukakis said. "I hope we can get him out of there. It's just appalling."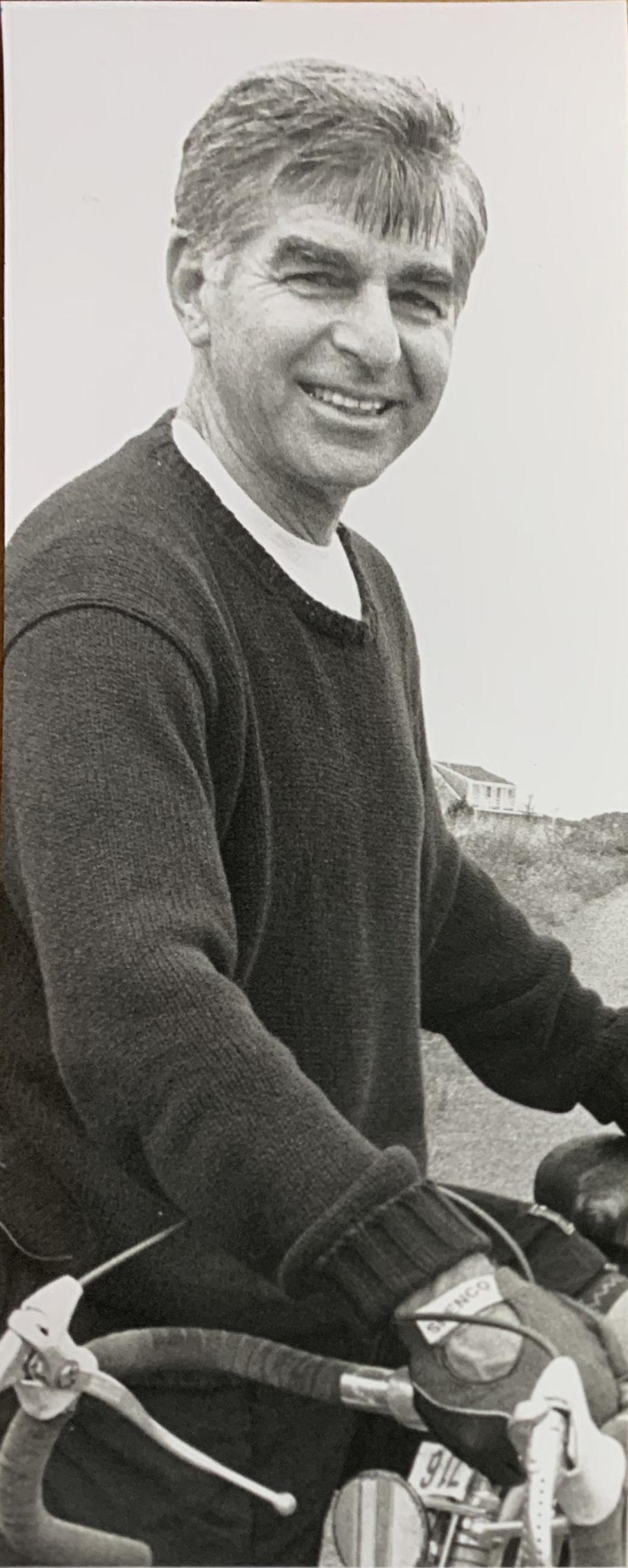 "I've never worked with anyone in politics like Trump," he said. "Most of us who go into politics like people and we like working with people. Trump is a divider. He's a pathological liar."
Mr. Dukakis served his first term as the 65th governor of Massachusetts from 1975 to 1979, then served two more terms from 1983 to 1991.
Mr. Dukakis got his start in politics as an elected Brookline Town Meeting member. He served in the Massachusetts House of Representatives from 1962 to 1970, and ran for lieutenant governor in a losing bid with former Boston Mayor Kevin H. White in 1970.
In 1974, Mr. Dukakis mounted his own successful gubernatorial bid. He served one term before losing to Edward J. King in the 1978 Democratic primary, but took back the governorship in 1982.
Known as "The Duke," Mr. Dukakis dominated Massachusetts politics for much of the 1970s and 1980s.
During his long career as a politician, he became familiar with the current Democratic presidential nominee, former Vice President Joseph R. Biden Jr.
Mr. Biden, then a US Senator from Delaware and in his mid-40s, competed with Mr. Dukakis for the 1988 presidential nomination but withdrew from the race in September 1987.
"I've known Joe for a long time," Mr. Dukakis said. "I like him and I think particularly now he's the right guy for the job. He's somebody that brings people together and he's a consensus builder and we desperately need somebody who has those qualities."
Mr. Dukakis was once in Mr. Biden's place, although he said the attack ads by the Bush campaign were not comparable to the negative and disrespectful attacks from President Trump.
"It's so important that Joe wins the election," he said.
Over and over again—with audible disdain in his voice—he said that he has never seen anything like this.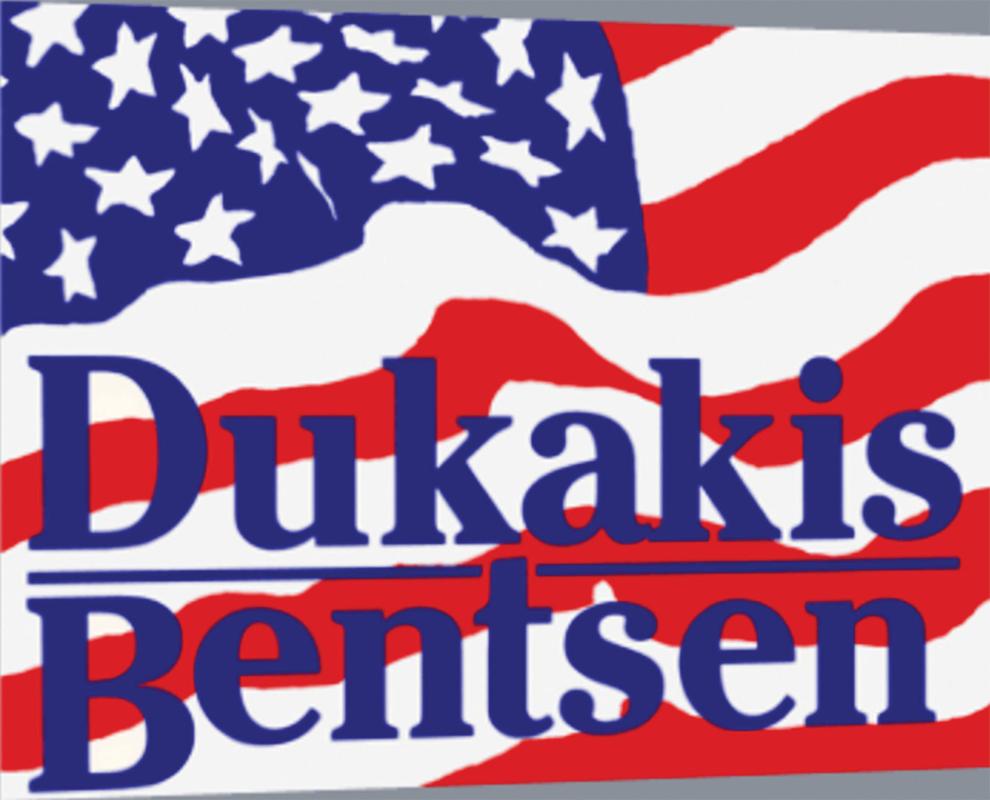 Thomas S. Cahir, a former state representative and current administrator of the Cape Cod Regional Transit Authority, has maintained a relationship with Mr. Dukakis.
Mr. Cahir agreed with Mr. Dukakis; he said there is hardly a comparison to be made between the 1988 and 2020 US presidential elections.
"I think that George Bush was always presidential and was a gentleman," Mr. Cahir said. "He acted presidential."
Mr. Cahir said he thinks any relation to Trump's negative campaign style and Bush's 1988 campaign could be attributed to the Willie Horton incident.
During Mr. Dukakis's tenure as governor, Mr. Horton was a convicted felon in Massachusetts serving a life sentence for murder.
A weekend furlough program existed in the commonwealth at the time, and Mr. Horton was able to take advantage of it. During his weekend out of prison he kidnapped a couple, then repeatedly raped the woman and stabbed the man.
The Bush campaign used the incident as evidence for an attack ad to say Mr. Dukakis was not tough on crime.
"The Bush campaign used that much to their benefit because it resonated with people all over the country," Mr. Cahir said. "But that's politics; I don't think there's any real similarities between the first President Bush's campaign and Donald Trump."
"I don't think Trump conducts himself in a presidential manner by any means," Mr. Cahir said. "He's abrasive, he's very mean-spirited, he comes across in condescending ways to his opponent and others."
But he also acknowledged that Trump had not entered the country in any new wars, and that there have perhaps been some significant economic benefits under his policies.
In addition to being Democrats and being disturbed by President Trump's behavior, Mr. Dukakis and Mr. Cahir both have a love for transportation.
"The governor and I shared a lot of philosophical opinions on transportation," Mr. Cahir said. "He was as big a supporter of rail as I am."
Route 25, the highway connecting I-495 to the Bourne Bridge through Wareham, did not exist prior to 1987 because of a property dispute and environmental concerns. But once Mr. Cahir was elected to the state Legislature, he made it his priority to resolve the property dispute with Hope Ingersoll, the owner of 900 acres of land in Buzzards Bay called Grazing Fields Farm.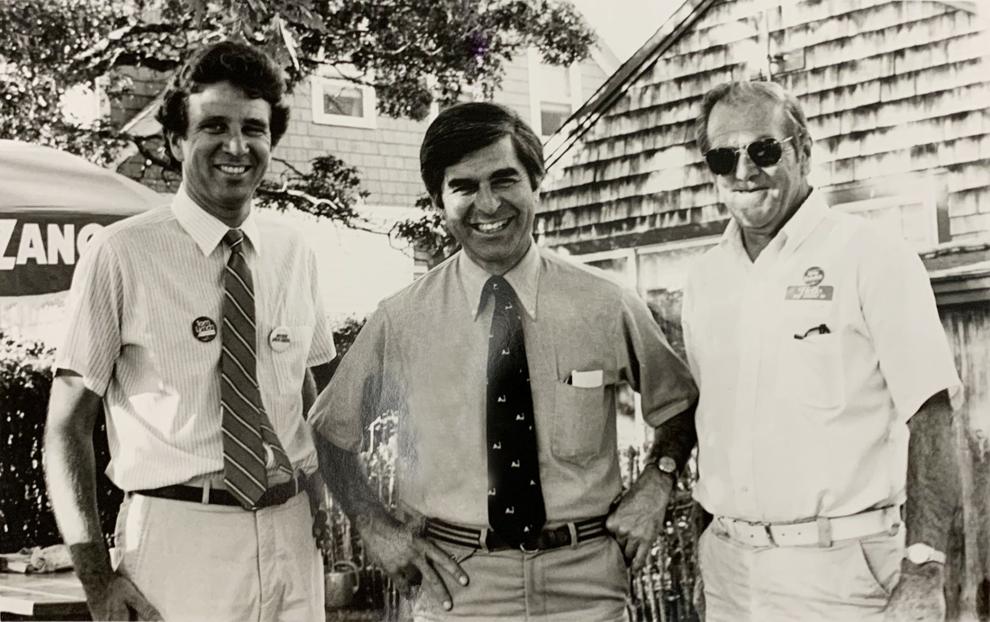 "The governor came down when we opened Route 25 to the bridge," Mr. Cahir said. "My mother and I and the governor rode in the first car that drove the highway through Wareham."
Mr. Cahir was elected to represent Barnstable's 3rd District in 1985, during Mr. Dukakis's second term as governor.
"At the time I was the only Democrat in the Cape delegation and I got to know the governor quite well," Mr. Cahir said.
"I used to see the governor often on the weekends when he was down visiting Kitty's sister," he said.
Mr. Cahir said the former governor was a great friend throughout his career.
"I know that Michael has been viewed as a liberal politician throughout his career and life and I think that's true, but he has always worked hard to try to help people and do the right thing and have government help people that can't necessarily help themselves," Mr. Cahir said.
"So whether you agree with him or not philosophically, he's conducted himself in a very impressive manner so I think he'll go down as an important and productive politician in Massachusetts history."
Now Mr. Dukakis spends the majority of his time with his wife, Kitty, at their home in Brookline.
Mr. Dukakis retired from his distinguished professor position at Northeastern University on June 30. He also previously taught at UCLA. He attributes the retirement partially to COVID-19 and also due to his age, but he plans to remain active. He said he uses Zoom frequently.
"I'm going to try to stay as close as I can to the school, I had a wonderful experience there," the former governor said of Northeastern.
"I'm heading for my 87th birthday but I feel fine," he said. "I just walked a couple of miles."