Mr. Vaudo's Fish Market has been officially closed and shuttered.
On Wednesday evening, January 8, the store's ample parking lot was empty. A tiny American flag fluttered in the icy wind, and a capsized plastic lawn chair remained tethered by a steel cable to an entryway post.
On December 19, Barnstable County Sheriff's Office deputies served owner Joseph A. Vaudo with papers from the United States Bankruptcy Court, according to a sheriff's office spokesman.
Mr. Vaudo was ordered to vacate the building and give possession of it to G-Four, LLC, one of more than 50 creditors to whom Mr. Vaudo owed about $1.5 million, according to court documents.
Mr. Vaudo was given until January 31 to remove all personal property from the site, the sheriff's department said.
The market's closing marks the end of an era for Mr. Vaudo and for the town.
Mr. Vaudo had owned and operated three separate seafood markets near the marina for more than 30 years. The best known of these was the landmark Joe's Lobster Mart, which was torn down in 2016.
After construction setbacks and other delays, Mr. Vaudo opened Mr. Vaudo's Fish Market in November 2017.
"I want to thank the town building inspector, the Massachusetts Department of Health and the state Marine Fisheries Division for giving me a second chance," Mr. Vaudo said at the time.
He was referring to the revocation of his seafood dealer's license by the state in November 2014 after admitting to buying stolen oysters in 2013.
The state Department of Public Health revoked Mr. Vaudo's wholesale dealer's permit and his certification for listing on the Interstate Certified Shellfish Shippers List.
Shortly thereafter, he closed Joe's Lobster Mart.
But he reapplied for his permits and said in 2017 that the state had issued all the necessary permits and that he had been cleared to sell shellfish.
Mr. Vaudo speculated that state and town officials had forgiven him because this time he has strictly followed all regulations and worked closely with the state and the town to secure all necessary permits and licenses.
Mr. Vaudo's offered a full line of fresh fish and lobster, which Mr. Vaudo sold to wholesale and retail customers.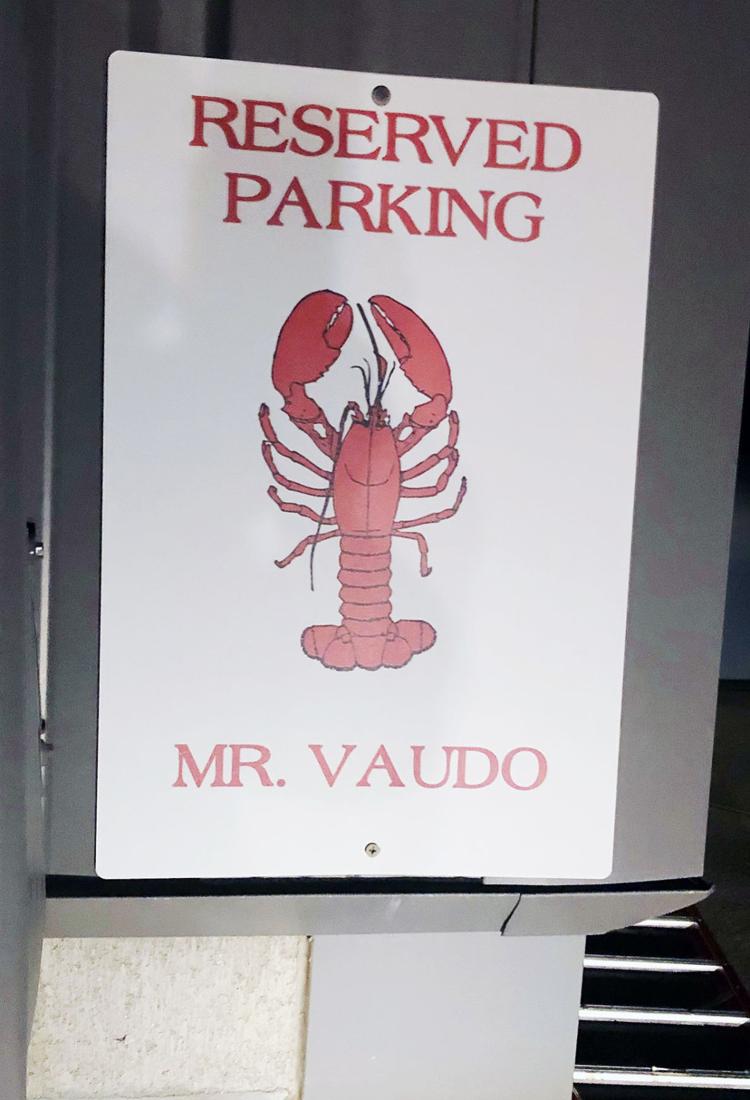 "I want to be like the old-time specialty seafood stores, offering fresh fish—a lot of it local," Mr. Vaudo said at the time. "No more negativity."
Mr. Vaudo, who served on the town's planning board for almost 15 years, began to miss planning board meetings and finally stepped down in 2016. Board members said at the time that Mr. Vaudo was in poor health.
He filed for bankruptcy protection last spring.
According to court documents, Mr. Vaudo owed money to many people and companies—from a lawn maintenance company to the IRS.
Liens had been placed on his two personal properties—19 Grove Street, a house that has been on the market for more than a year; and his East Sandwich home at 298 Route 6A, according to court documents. Those properties, his personal motor vehicle, and his household belongings have been valued at about $1 million.
Under terms of the bankruptcy agreement, Mr. Vaudo had agreed to pay a total of about $7,200 a month toward his debts over a 60-month period.
The largest amount Mr. Vaudo owed appeared to be to Anthony J. Prevett of Westwood, described as a secured creditor. Mr. Prevett apparently loaned Mr. Vaudo the money to open his fish market in 2017. The business was valued at $938,221, and had liabilities of about $150,000, court documents said.
Mr. Vaudo agreed to use proceeds from the sale of the house on Grove Street and to put the fish market at 8 Gallo Road up for sale to mitigate his debt to Mr. Prevett, the documents stated.
G-Four, which took possession of the shop last month, is described in business listings as a Sagamore-based commercial and industrial building operation.
Mr. Vaudo could not be reached for comment this week.
Special Sheriff Jeffrey D. Perry, a Sandwich resident who knew and worked with Mr. Vaudo, said he was sorry to see the fish market close.
"It's a sad ending to the story," he said.