Part One of a two-article exploration into the experience of children, adolescents and families on Cape Cod seeking healthcare services for mental illness
On some nights when a 14-year-old girl from Bourne was not feeling well, her mother would drive her to Old Silver Beach. There the daughter and mother would weather out the episodes together, sometimes sitting and listening to the waves until 2 AM.
One of her favorite places as a child, the vastness of the ocean calmed her.
"I always told my mom that you can't even see the end of the ocean. The ocean is so big that it made me and my problems just feel small," the girl said.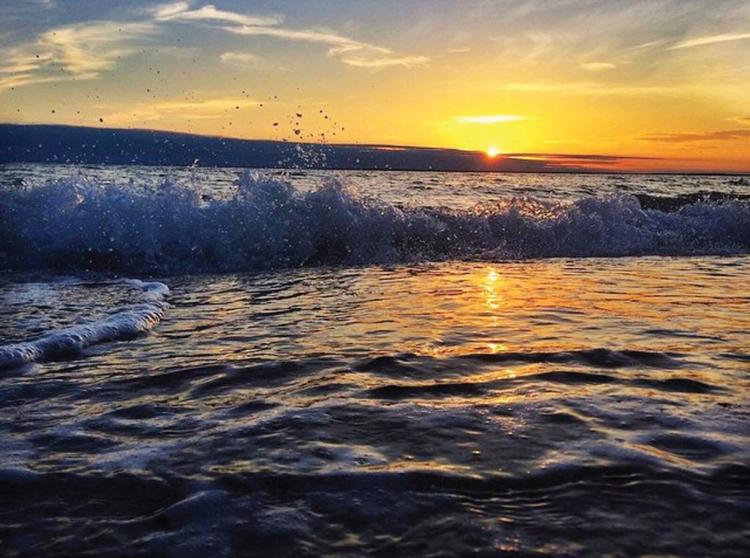 As a high school freshman, this young woman appeared to be a thriving teenager; she had top marks in her academic classes, impassioned participation in extracurricular activities and solid relationships with her brother and parents.
Under the surface, however, tensions were rising that her family never suspected. By the end of that year, the girl would end up leaving her school and checking in and out of hospital beds for treatment for a mental illness.
"She always did what she was supposed to, was a very easy child, happy... I never thought depression would level her," her mother said in an anonymous interview in April.
Over the course of two interviews, the mother and daughter recounted the story of the teen's struggle with depression, anxiety and persistent suicidal thoughts that began about three years ago.
The decline was dramatic and sudden: the girl became extremely emotional, unable to function or leave her bed. She could not sleep at night and was exhausted during the day. She became uninterested in food or her favorite extracurriculars, and quickly lost 15 pounds from an already small frame.
Looking back, the young girl said that the seeds of anxiety had been present her entire childhood—but no one in the family recognized them.
"It was shocking to see her just fall," her mother said. "I just looked at her, and she just looked so different. I just didn't recognize what I was seeing."
The girl soon lost contact with all of her friends. She avoided trips in public, afraid of running into someone she knew and having to explain why she had been absent from school.
"When this happened, I didn't want to talk to anyone," she said. "Because I was afraid of when they asked me how I was doing and how they were doing, it was going to be completely different. They were in high school, they were making friends, they were doing great, and look where I was; I was bedridden all day."
Prompted by the dramatic downturn, the family turned to a pediatrician and began trying to secure mental healthcare services. During that time, the young girl's symptoms were worsening. She attempted suicide twice.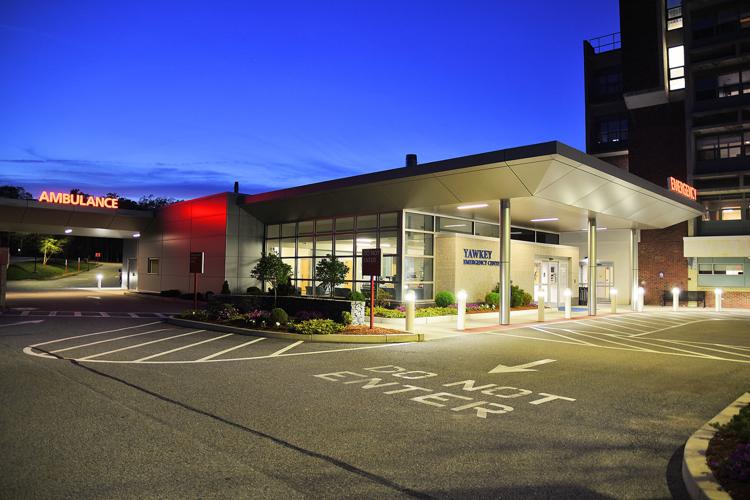 She saw multiple therapists and psychiatrists as the family fought for an accurate diagnosis, transitioned from four different schooling situations, and was hospitalized seven times in under a year just to try to keep her safe. The first time her parents decided to admit her to an overnight program, the young girl cried for two days.
Between working two jobs, the mother spent entire nights staying up late to research providers and make calls to new offices. She had to set a personal limit of three nights in a row of research with no sleep.
Finally—after about a year and a half, the right "cocktail" of medications, and a team of mental healthcare providers and programs—the girl began to heal and manage.
"That's a long time for a teenager to be trying to hang on and not be hopeless. It's the hopelessness: 'Why can't they help me? Why doesn't anyone know how to help me?' " her mother said.
Despite the obvious hardship, this family is one of the more fortunate when it comes to securing child and adolescent mental health care; they were quick to notice changes and accept the challenges, doggedly motivated and ultimately successful in securing the appropriate resources.
Others are not so fortunate.
About one in five adolescents will experience a mental illness that causes severe impairment to their daily lives, according to a 2010 survey commissioned by the National Institute of Mental Health (the federal agency responsible for mental health research). These statistics include common disorders such as anxiety and depression, as well as psychotic disorders such as schizophrenia.
In Barnstable County, that would amount to about 6,600 children experiencing a mental illness sometime before adulthood.
Family experiences with mental illness on Cape Cod range widely in severity, type and success. Stories recounted in interviews for this article ranged from a preschooler with treatable anxiety to a teenager with one of the most complicated cases of dual diagnosis psychiatric disorders Boston Children's Hospital had ever seen.
The impacts are significant. According to the National Alliance on Mental Illness (the nation's largest nonprofit mental health advocacy organization), 37 percent of students with a mental health condition age 14 and older drop out of school. Suicide was the second leading cause of death in youth ages 10 to 24 in 2016, according to the US Centers for Disease Control and Prevention. This follows a rising trend in the last decade, with the number of reported deaths from suicide more than doubling among children ages 10 to 14 since 2007.
But on Cape Cod, even families actively seeking mental healthcare services for their children face significant hurdles to securing appropriate care.
Parents looking for counseling services for children have difficulty finding therapists who take their insurance, children in need of psychiatric evaluations spend weeks or even months waiting for an appointment, teenagers in need of psychiatric beds are shuttled off-Cape for care and often spend more than 20 hours waiting in Cape emergency departments beforehand.
Then there are parents who simply do not recognize the symptoms of mental illness in their children. That can hold families back from seeking care for months, years or even a lifetime.
To compound the issue, hurdles to health care create a self-perpetuating problem: those who do not receive appropriate care can often worsen, increasing the need for services down the road.
Perhaps the most significant hurdle for some families, however, is the sheer exhaustion of trying to care for a mentally ill child while navigating a broken system.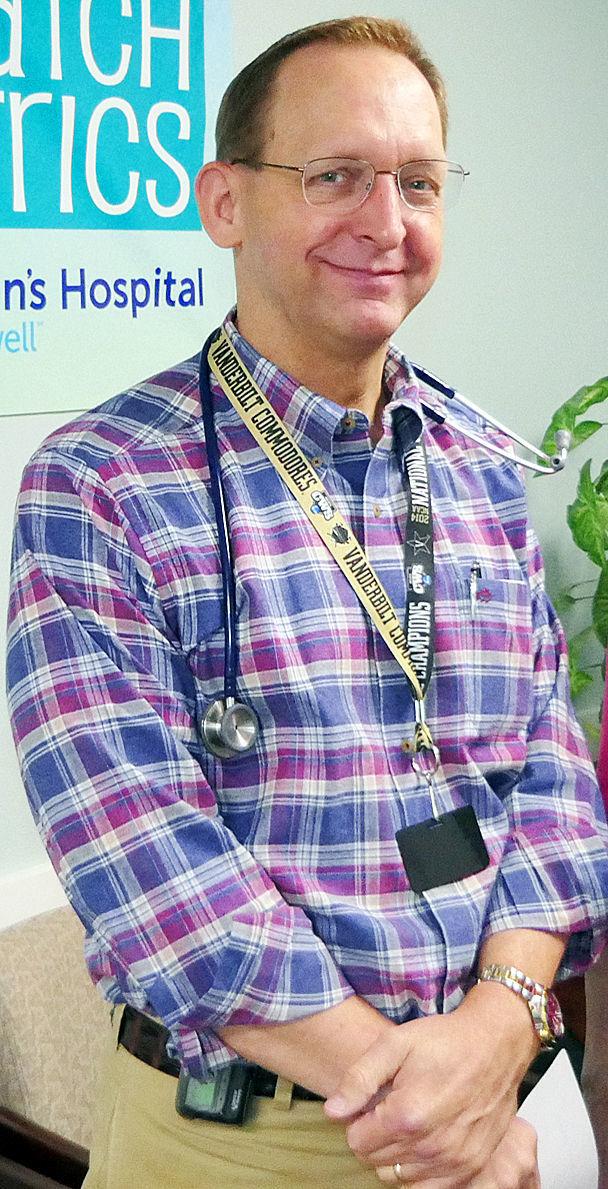 Dr. Leif R. Norenberg, who founded Briarpatch Pediatrics of Sandwich in 1994, said the availability of psychiatric and therapeutic care does not meet demand among children and adolescents on Cape Cod.
One major hurdle facing residents of the Cape is a shortage of child psychiatrists, a longstanding issue that plagues communities throughout the nation. In a series of interviews, a number of healthcare providers were quick to identify this as a primary challenge.
During an interview in January, Dr. Norenberg estimated that it takes his patients about a month to two months to get an appointment with a child and adolescent psychiatrist. Tracie L. Moulton of Cape Cod Pediatrics, a certified pediatric nurse practitioner and pediatric mental health specialist, echoed this time frame, saying it typically takes patients with motivated parents about six weeks to see a psychiatrist.
"Getting to a psychiatrist takes a while. It takes some waiting time and some patience, which we don't always have," Dr. Norenberg said.
As a result, primary care doctors are increasingly offering mental health services to meet demand. However, not all pediatricians are comfortable diagnosing and managing mental illnesses in youth, and certain cases demand specialized care.
"So, we struggle," Dr. Norenberg said.
The Bourne mother mentioned above said it only took her family a few weeks to secure an appointment with a psychiatrist. However, she said, "I think for the child, it's like an eternity."
The waiting period can also pose a danger for children and teenagers, particularly those struggling with severe mental illnesses.
Another mother, also a resident of Cape Cod, recounted how she has struggled to secure stable services for her son over the last decade. His symptoms began to emerge when he was 12 years old, and he has since been diagnosed with multiple co-occurring mental disorders.
The first time the family sought a psychiatrist, they waited six weeks for an appointment. That doctor later transitioned into private practice, and the family waited another two months to get a new appointment. At the time, her son was not yet stabilized on his medications.
Although the family had enough medicine to get through the waiting period, the boy began to react negatively to the drugs and his condition worsened. And there was no safety net in place.
"I felt like I was constantly dropped," the mother said. "There are just not enough providers."
In addition, parents noted that psychiatric appointments are generally relatively short—which can leave struggling families feeling underserved even when they get inside the office.
The young girl from Bourne said her monthly psychiatric appointments last 10 minutes or less, even in the beginning when she was struggling to find the right medication.
"The psychiatrist on the Cape that I see is very overbooked," she said. "You don't get the time; you don't get the detail; you don't get to explain everything. It's really just in and out."
An added frustration, she said, is that psychiatric drugs can take one to two months to begin working. If her antidepressant did not fit, or produced negative side effects, she had to start over. All told, she tried more than 10 medications before finding the right mix.
"Under 10 minutes is not enough," she said. "For that whole month it was terrible, and I was struggling."
"I don't think it's [the psychiatrists'] fault: there's just not enough resources on Cape, [so] that everyone needs to go and see this one psychiatrist because there's no one else."
The difficulty accessing care is sometimes even baffling and disappointing for the providers who understand the challenges best.
In March, Ms. Moulton recalled a 16-year-old patient who had recently been struggling. The teenager's symptoms drew concerns that he might have a serious mental illness that demanded a specialized psychiatric assessment.
A nurse at Cape Cod Pediatrics made calls to mood disorder clinics at Mass General, Boston Children's Hospital and Tufts Medical, but was told that unless the boy had been hospitalized in the last year, the clinics were completely booked.
"So, we're like, 'What are we supposed to do? What are we supposed to do?' I can't…" Ms. Moulton said, ending speechless.
According to the most recent data available from the American Academy of Child & Adolescent Psychiatry (a national professional medical association dedicated to facilitating psychiatric care for youth), the shortage of child psychiatrists in Massachusetts was labeled as "high" in 2015. This is actually better than the majority of the United States, which is experiencing a "severe" shortage.
"We're actually pretty lucky that we have any," Dr. Norenberg said.
In order to reach a sufficient supply of psychiatrists to serve the population of children and youth in Barnstable County, Cape Cod would need to have about 16 psychiatrists, according to the academy. In 2015, there were seven.
In addition, the availability of child and adolescent psychiatrists has plummeted on Cape Cod in the last year. About five psychiatrists have either retired or transitioned into other roles, according to multiple sources.
"We desperately need at least one more" Ms. Moulton said.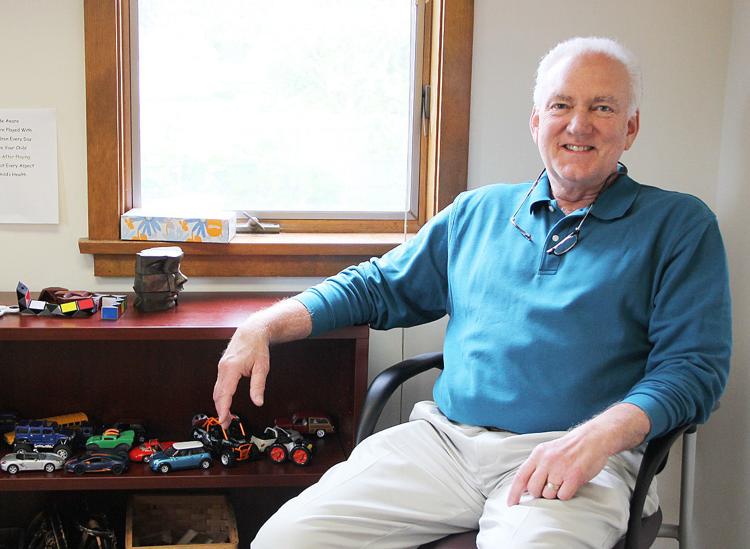 Dr. Bart Main, a child and adolescent psychiatrist in Hyannis employed by Cape Cod Healthcare, is widely known as the only full-time psychiatrist for youth left on the Cape. There are also some part-time psychiatrists who travel on and off the Cape, as well as advanced nurse practitioners who offer some comparable services, Dr. Norenberg noted.
Dr. Main, who has been practicing child and adolescent psychiatry on Cape Cod for six years, said the lack of access to psychiatric services is not new.
"When I got here, everybody said, 'Oh my goodness, isn't that wonderful. We so desperately need child psychiatry,'" he said during an interview in January.
Dr. Main said he has seen only a slight increase in wait times for an appointment and in January he reported that his waiting list was about one month to establish an appointment. The wait time is actually better compared to other communities in the state, he said.
"In terms of getting access to medication, it's not tough," Dr. Main said. "For the standard of care to getting into any kind of specialist, that's pretty good."
"It's making me crazy because I'm working really hard," he said. "But we're so far meeting the demand… I think if someone can wait six weeks to see a specialist, we're doing way better than Boston, for example."
In February, Cape Cod Healthcare was in the process of hiring a new child psychiatrist to expand its services. But due to the shortage of child psychiatrists across the nation, the search was difficult, said Doctor Daria Hanson, medical director and chief of Cape Cod Healthcare's The Centers for Behavioral Health.
As of May 4, Cape Cod Healthcare had still not found a child and adolescent psychiatrist.
"It's very hard to find," Dr. Hanson said.
Another hurdle to getting appropriate mental health care for children and teenagers is difficulty securing a therapist or counselor. Although there are more child therapists on Cape Cod than psychiatrists, the demand for therapists is also significantly higher because a larger percentage of patients require this level of care.
Therapists serve a separate function from psychiatrists, working with the mind while psychiatrists focus on diagnosis and medication review or management. Some children can be successfully treated in therapy without medicine, but many pursue both forms of treatment.
Dr. Main noted that all of his long-term patients—which represent the most severe cases of mental illness—should also be in therapy as well.
"Most [children or adolescents] with a psychiatric diagnosis should also have a psychotherapist, because generally the philosophy is that we don't want to medicate kids. Even if we have to medicate, we hope it's a temporary thing," Dr. Main said.
Ms. Moulton estimated that about 20 to 25 percent of patients she sees suffer from some form of mental illness, including common disorders such as anxiety and depression. Dr. Norenberg estimated a similar percentage, between 15 and 20 percent of patients. This reflects national statistics, which estimate that about 21 percent of youth ages 13 to 18 have a severe mental illness, and 13 percent of children ages 8 to 15.
The majority of child patients will be referred to therapeutic services and possibly medicine management by a pediatrician, while only about 10 to 15 percent of patients with a mental illness require diagnosis and medicine management by a psychiatrist, Ms. Moulton estimated.
Dr. Main believes that therapy services are the primary access issue on Cape Cod, particularly when it comes to psychotherapy. However, the difficulty is not a lack of child and family therapists, he said, the challenge is insurance.
Insurance companies are stingy when it comes to covering private therapists and psychotherapy, Dr. Main said. As a result, therapists have difficulty getting on insurance company provider lists.
"There are a lot of therapists on Cape Cod," Dr. Main said. "There shouldn't be a problem with access, but the problem is they don't take the insurances."
In response, Lora Pellegrini, president and chief executive officer of the Massachusetts Association of Health Plans, said the insurance companies that are members of the association are ranked best in the nation for quality of care and satisfaction. Further, all 16 members—which include Medicaid plans as well as commercial health plans—are required to meet state mental health parity standards.
She suggested that a lack of providers could be part of the access problem.
"Might there be some areas that we need more providers to provide services? There may be," she said. "I think we need to work with our members and our providers to identify them."
Ms. Pellegrini said her company frequently receives complaints of poor reimbursement to providers, but she has not seen data that states mental healthcare professionals are underpaid.
"There has never been any evidence that I've seen that providers are inadequately reimbursed, but we hear it often."
Although consumers and providers pay high premiums, Ms. Pellegrini said the MAHP members operate on very tight margins and have been losing money on operations for a number of years. Yet the bulk of available funding, she said, is being distributed to large hospitals and pharmaceutical companies.
"If we're going to have a conversation about reimbursing mental health providers more, I'd argue that needs to come from somewhere else in the healthcare system," she said.
Ms. Moulton agrees with Dr. Main that insurance coverage is a significant limiting factor for finding therapists, but expressed doubt that there are enough providers on Cape Cod to meet existing demand even then.
"I think there's a lack of therapists, too, honestly. We've got a lot of names, but I'm not sure," she said.
The major difficulty, she said, is that families must juggle multiple limiting factors when it comes to selecting a therapist, including whether the provider takes insurance, his or her specialty, and whether he or she is a good fit for the family. Between trying to meet all those needs, securing an appointment is challenging.
"Every therapist is different, so if you have a therapist who you think would be good for this child, but they don't take the insurance, you're out of luck," Ms. Moulton said.
One mother, a resident of Cape Cod, said she had difficulty trying to find a therapist her son would talk to. And, like any specialist, she found that therapists ranged in quality; in one instance, after waiting weeks for a first appointment, the mother discovered that the therapist had not even read her son's file before making a diagnosis.
Frustrated and disappointed, the mother decided to switch therapists and begin the search all over again.
The mother and daughter from Bourne echoed the challenge of looking for a "good connection."
"It's like anything… there's always going to be one staff member that stands out and a couple of duds along the way," the Bourne mother said.
Ms. Moulton said it usually takes her families two to four weeks at least to get an appointment with a therapist, and maybe longer. However, that is the best-case scenario for motivated families who are diligent about making calls.
As an example, Ms. Moulton said that earlier this year she gave a therapist referral list to a mother in her practice. Over the course of four weeks, the mother called about nine providers seeking an appointment. Of all the calls, she either did not get called back, or was told the therapist was no longer taking patients.
That experience is fairly common, Ms. Moulton said.
"Looking at it from a family's standpoint who's struggling, and then you give them a referral list with 25 or 30 names on it, and say, 'Here, find one.' And half of them take your insurance, and half of them don't, and a lot of our families don't have a lot of money, so they can't pay out of pocket… It's maddening. It's really, really hard," she said.
In addition, some of the best therapists do not have to take any insurance, placing financially struggling families at a disadvantage.
This compounds the issue for families who may already be at higher risk of mental illness. Oftentimes, families on public health insurance have other social dynamics that can contribute to the development of mental illnesses, Ms. Moulton said.
"You know, it is what it is. But it's discouraging that it's not easier for families to access it," she said.
The mother from Bourne said she has noticed a trend with therapists and psychiatrists off-Cape transitioning to out-of-pocket services only.
"They're sick of the strangle that the insurance companies have on them. It's trending; it's not just a maybe. That's happening," she said. "On some level, you can't blame [therapists]: they have to make a living."
Stigma And Discouragement
Faced with these challenges, parents may become discouraged by the process of trying to secure mental health care. The nature of mental illness itself can be emotionally exhausting for families, compounding the struggle.
"I think what happens sometimes is families are motivated, and then they're just beaten down by the whole process of trying to find somebody," Ms. Moulton said.
Parents face the challenge of trying to maintain their daily lives, including work and the needs of other children, while also investing significant time and effort trying to find appropriate providers.
The same mother whose son was diagnosed with multiple mental disorders said she had to quit her own job for several years to serve as his advocate. She frequently had to pick her son up from school during those years and spent her time seeking out providers and learning more about his diagnoses.
"It became my job," she said.
An additional hurdle to securing mental health care—whether psychiatric or therapeutic—is the stigma associated with mental illness, particularly for parents and their children.
"It's an uncomfortable problem. People don't mind taking their kids in for pink-eye, but an emotional or anxiety problem, that's a little bit tougher to deal with," Dr. Norenberg said.
Parents who shy away from the stigma may not be as motivated to seek care, and the difficulty of a two-month wait can serve as a significant discouragement.
"You leave a message and you get a call back, or you don't," Dr. Norenberg said. For parents who already have hesitations about seeing a mental health specialist, this can serve as reason enough to give up.
Other families will not pursue the care recommended by a pediatrician or nurse at all.
Ms. Moulton estimated that for her patients who are "really struggling," she recommends therapy and said about half of them end up pursuing it.
She said families can often defer therapy because the need is not as blatantly obvious as with the types of crises forcing parents to seek out psychiatrists.
"They'll never go. They just won't go. I mean it's probably more the rule than the exception that I recommend therapy, and for whatever reason it doesn't happen," she said.
An additional danger is that patients will oftentimes worsen while waiting for the appropriate psychiatric care appointment and sometimes end up in the emergency room.
At that point, children are in a particularly difficult situation: potentially waiting for days to find a bed somewhere in Massachusetts, because Cape Cod and Falmouth hospitals do not have acute psychiatric beds available for children under the age of 16.
That means that children with severe psychiatric needs must travel off-Cape for appropriate care. Before that can even happen, however, they often spend hours—and sometimes days—in the Cape Cod emergency departments waiting for a bed.
Dr. Hanson of Cape Cod Healthcare spoke to this particular challenge.
In 2017, the average length of stay in the emergency department for a behavioral health patient at Falmouth and Cape Cod hospitals was about 20 hours. This is compared to the average length of stay for the general population of 4 hours and 30 minutes.
However, children will likely wait even longer than that for a bed, Dr. Hanson said.
"If you're under the age of 16, or over the age of 65, you're going to wait longer usually, unfortunately," Dr. Hanson said. "And that's not unique to Cape Cod."
For the young girl from Bourne, most of her six visits to the Falmouth Hospital emergency room lasted between 24 and 26 hours.
"A lot of the doctors didn't know what to do when I was in the emergency room, y'know; they were used to physical illnesses and things like that… they had to bring in a special person to evaluate me," the teen said. "It felt awkward. It felt out place."
In spite of the challenges, her mother said, "Falmouth Hospital was good to us."
The difficulty for institutions like Cape Cod Hospital, Dr. Hanson said, is that youth and elderly patients require highly specialized services, staff and programming. Improving access for children is not as simple as expanding the number of beds in the existing psychiatric unit, but rather introducing an entirely new program.
"It's painful. It's painful to see them linger in the emergency departments," Dr. Hanson said.
One of the receiving institutions that children travel to is the Adolescent Acute Residential Treatment Program at McLean Hospital. The program is licensed to serve adolescents from ages 12 to 19 and has 22 beds.
In 2017 alone, the program in Middleborough took 92 admissions from towns on Cape Cod and the islands, about 15 percent of total admissions. Last year that included 12 patients from Falmouth; seven patients from Mashpee; six patients from Bourne; and one patient from Sandwich.
Dr. Mark Picciotto, program director of adolescent services at McLean SouthEast, said the need for acute adolescent beds in the state is moderate to severe.
The demand for acute beds falls in the summertime, when children are not faced with the stress of the school year, Dr. Picciotto said, and emergency departments are typically less clogged during that season.
When school resumes, and the pace of life quickens in the fall, he said, there is no question that need exceeds available services.
One indicator of this surplus demand is the number of unsolicited faxes that the ART program receives during the year, Dr. Picciotto said. The program takes admissions through fax, but posts on a website when there are beds available. In general, social workers know not to call the program when it is listed as full. Even then, however, desperate providers sometimes submit fax requests in hopes of catching an opening.
Dr. Picciotto estimated that the hospital receives between five and 10 unsolicited faxes each day, which does not account for those who check the website and do not call in.
Additionally, he said certain subgroups of youth requiring specialized services are particularly underserved, including those who struggle with substance abuse, obsessive compulsive disorder and transgender issues.
Since there are so few beds available in Massachusetts, children in the most severe cases have little choice when it comes to the quality of their hospital stay.
When a child is a serious harm to him or herself, the family has no control over the specific hospital where a child will be sent. Instead, a child is placed in the next available bed. This means families cannot wait for a preferred hospital, even if they have concerns about another facility. Families can sometimes wait longer, but only if there is less risk of self-harm.
In the most severe cases, a child can be "sectioned" by the state, meaning they are required to be hospitalized at the next available bed, regardless of the preferences of their parents.
The uncertainty is an added burden on families waiting hours on end in emergency departments.
"It was really hard, not knowing where you're going to go, not knowing how long you're going to be there, not knowing how long you're going to have to wait," the young girl from Bourne said.
On her last hospitalization, the girl was sectioned and placed at Westwood Lodge hospital, which has since been closed by the Department of Mental Health, due to issues concerning patient safety and quality of care.
She and her parents had heard that the hospital did not treat patients well—but had no recourse to seek another placement.
Being in and out of hospitals, the girl knew stories from other youths about their negative experiences at Westwood. After waiting hours in the emergency department and finding out she was being sent there, she said, "I remember… just bawling my eyes out."
The hospital did not offer any therapy programs to children, she said, instead keeping her in a room and finding games to occupy her until her discharge. At Westwood Lodge, she said she did not feel treated like a "human being."
"If my mother had said, 'No,' they would have brought child services in. I wouldn't have been able to say goodbye to my mom basically. We would've been separated, and I would've been on my way anyway," the daughter said.
"I was told I would be arrested, and they would take her anyway," the mother said. "It was probably the worst moment in this whole thing."
Reflecting on the entire process of trying to access mental health care, the daughter said: "Overall, it was just very scary, I think. Especially as a child, not knowing where you're going, not knowing who you're going to meet, and ultimately going into a hospital and being by yourself."
Next: Potential solutions for finding access to mental health care.