Residents and visitors driving down Route 6A in search of Crow Farm's landmark farm stand—which is usually, at this time of year, brimming with brightly colored flowering plants and summer vegetables—have found the tiny farm-stand building dark and shuttered.
Those who drove up the winding driveway for a closer look would have seen a handwritten sign among the weathered shingles. It says, in bright blue marker: "Due to the coronavirus, Crow Farm will postpone our opening until conditions improve."
Lately, though, the sign bears a more uplifting bit of news, which has been added in red marker.
In essence, it says that Crow Farm has partnered with nearby Scenic Roots, a garden center and nursery at 349 Route 6A. Starting this week, Scenic Roots began selling Crow Farm's fresh produce, flowering plants, jams, jellies and salad dressings.
"This is a win-win for both of us and the community," Donna Kutil, a co-owner of Scenic Roots, said in a press release. "No one has to miss out on Crow Farms produce they have been buying for the last century. Crow Farm is not going out of business; they are just restructuring."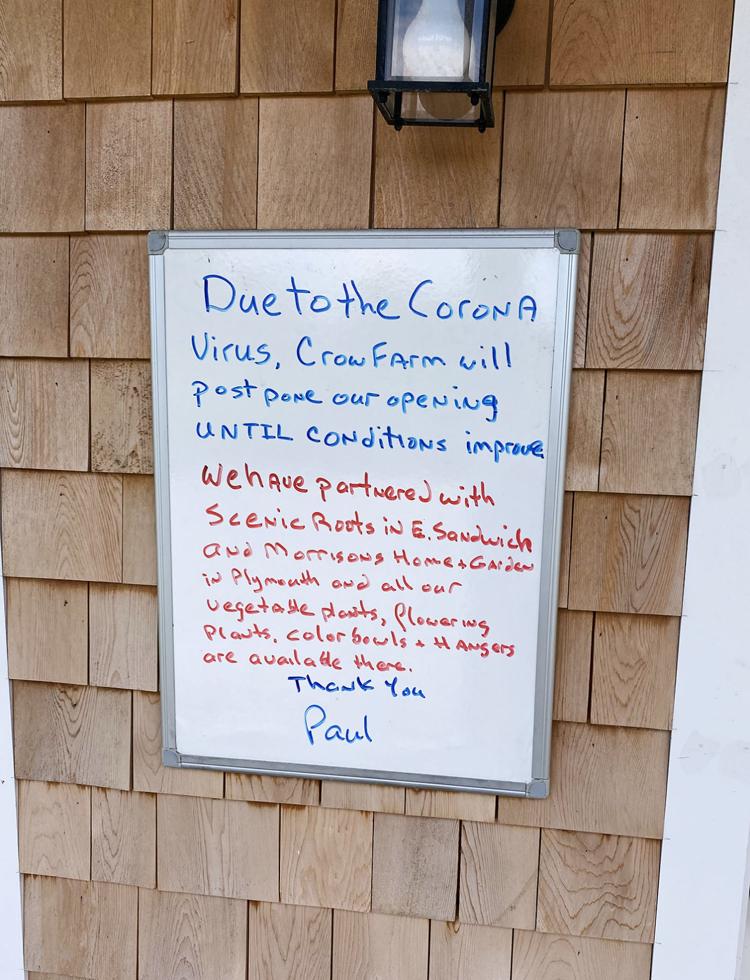 Paul E. Crowell, owner of Crow Farm, said in a telephone interview on July 17 that he had been thinking about stepping back from the retail operation long before COVID-19 crept up the Cape.
"I wanted to concentrate on growing crops and selling wholesale. We had discussed some kind of business agreement last year. They [Scenic Roots] had time to think about it over the winter and decided maybe they could be a farm stand," he said.
And this week it became official.
Gleaming jars of Crow Farm jams, jellies and salad dressings were prominently on display at the Scenic Roots store early this week.
Co-owner Jeff Kutil said the store was expecting a delivery of Crow Farm produce by week's end.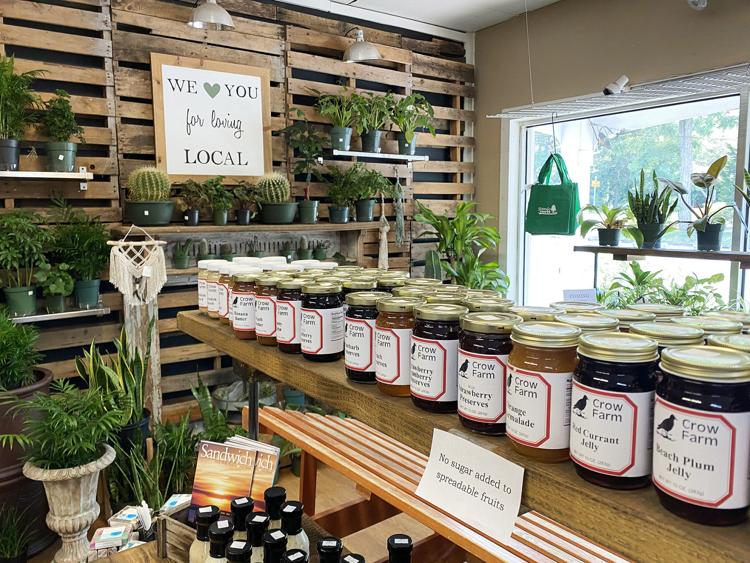 The store, which has been owned by the Kutil family for about 35 years, hopes to offer summer squash, zucchini, kale, Swiss chard, string beans, beets and tomatoes this season.
"We always bought plants from him, but we've never sold produce before. This all sort of happened at the perfect time," Mr. Kutil said.
Mr. Crowell, whose family has owned Crow Farm for more than 100 years, said many people were disappointed to see the farm stand close.
"It was like running two businesses. I consider myself to be a farmer, and I'd like to do less and do a better job of it. Right now I'm able to concentrate on a few crops and enjoy one day a week off to be with my family," he said.
Mr. Crowell hopes to improve his peach-tree crop and begin a pick-your-own program like the one that continues to operate out of the apple orchard and pumpkin patch. He will also sell retail produce through Morrison's Home & Garden in Plymouth.
"I know there's a lot of sad people out there, and it's nice to be missed. It's also nice to know that someone right down the street will be selling our produce," he said.