On most mornings before the school day starts, Forestdale School students have been gathering in front of the school to twist, shake, and groove before heading in to class for the day.
Educational support professional Maddie Sicard said that the idea for the dance parties came after watching how well students responded to dancing with Zig Zag Zach during the Boosterthon fundraiser that was held earlier this year.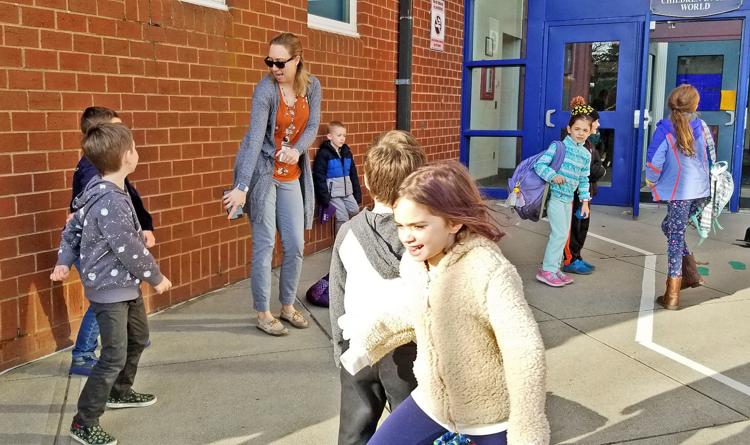 "We noticed that kids really loved it and enjoyed it," she said.
For the past couple of weeks since the fundraiser ended, Ms. Sicard has been out in front of the school, playing music, and dancing with the students. She said that it has been beneficial to all of the students who have chosen to participate.
"It lets kids who have a lot of energy cool off before school," she said. "It also helps kids who are more shy feel more connected to the school."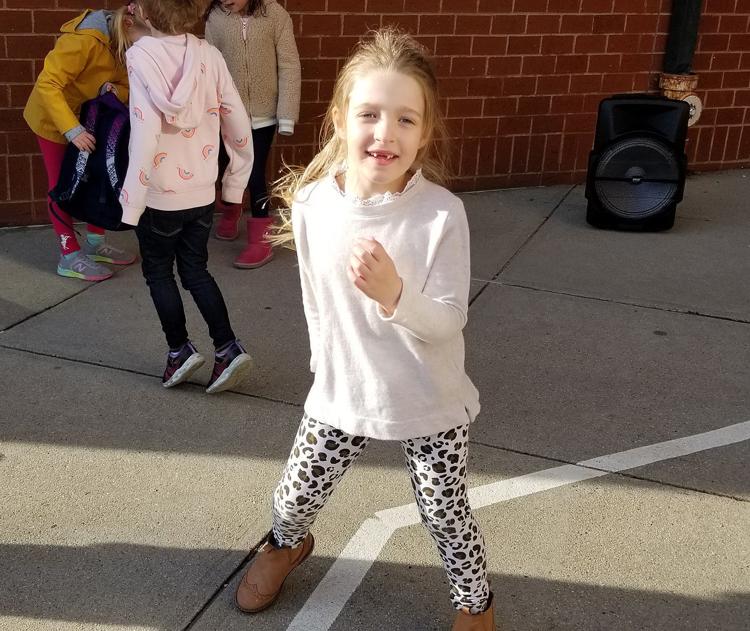 Principal Christopher Dintino said that he budgeted for a sound system specifically to support the dance parties.
He said that the Boosterthon dancing was great, but that it only lasted for a week. Mr. Dintino said the week was not enough and that he wants his students to have a positive start to their day.
His hope is that as the year goes on, there will be some themed music to match the time of the year. For example, he would like to see the students partying to songs about snow as flurries start to fall.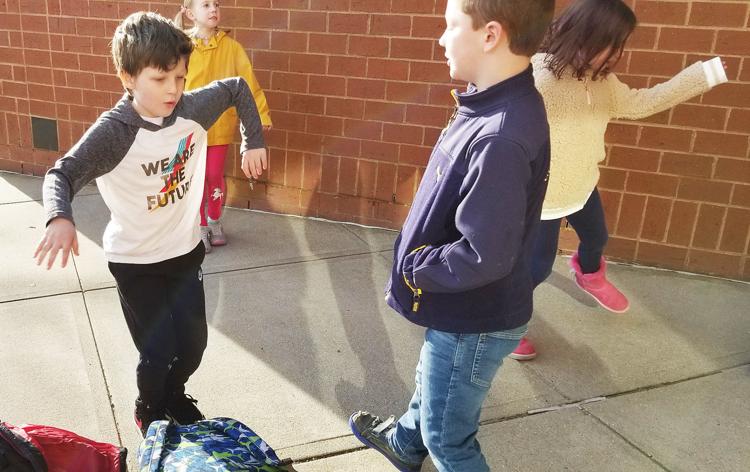 For now, they are mostly dancing to pop songs by artists like Bruno Mars, Taylor Swift, and Justin Timberlake. Their dance moves of choice range from freestyle to moves made popular by the video game Fortnite such as The Floss and The Shoot.
Most days, about 15 to 20 children get in on the dance party.
"I want kids to be happy and smiling before they enter the school," Mr. Dintino said.