Lookout Ridge, a long ago architect's dream subdivision in East Sandwich, has finally emerged from legal limbo and is now on the market.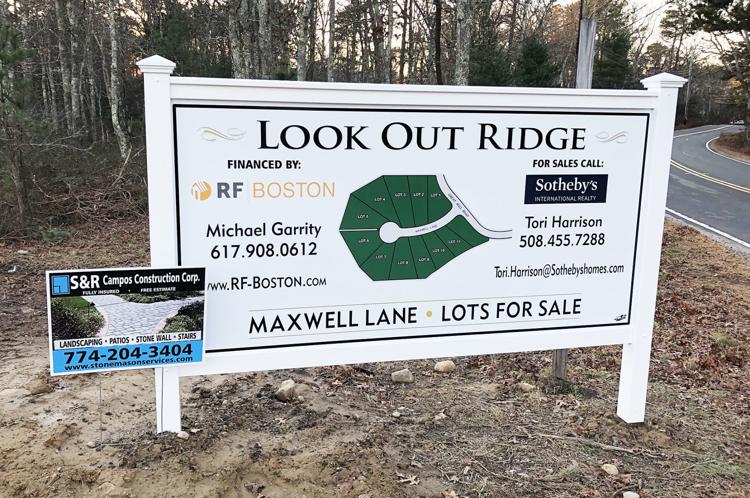 More specifically, 10 individual parcels that would make up a proposed cluster housing development off Great Hill Road, are for sale.
The prices range from $159,000 to $179,000. Each lot is about 1⁄2 to 3⁄4 of an acre, according to the listings on Sotheby's International Realty website.
As envisioned by New York City architect Alex Nussbaumer, about 20 single-family, ranch-style homes would be clustered around two cul-de-sac roadways on a wooded 40-acre property between Great Hill and Popple Bottom roads.
The homes would be surrounded by 27 acres of open space.
Mr. Nussbaumer—who helped design the J. Paul Getty Museum in Los Angeles and an expansion of New York's Kennedy Center during his career—died in 2013 without realizing his final architectural feat.
Lookout Ridge's design, when proposed in 2004, was not popular with would-be neighbors. Nearby residents feared the development would cause traffic jams on narrow, winding Great Hill Road. They also expressed concern about damage to the pristine environment.
The Sandwich Planning Board gave the project its blessing, but because the plan encompassed more than 30 acres, it was referred to the Cape Cod Commission. After two years of public hearings and analysis, the regional planning agency also granted Mr. Nussbaumer permission to proceed.
He built one spacious home at the foot of the subdivision on Great Hill Road. Unlike most colonials or Cape Cod-style homes in the area, Mr. Nussbaumer's house is an ultra-modern ranch with a flat, shingled roof that cascades down over one sidewall like a waterfall.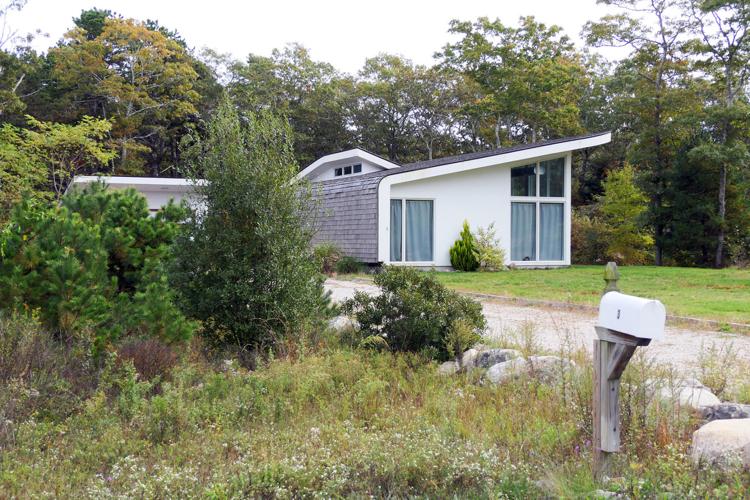 After the house was built, the surrounding acreage was subdivided, one of the roads was paved, and the open space lot—required by the Cape Cod Commission—was carved out and protected.
Then the work stopped. The architect's house, now empty and not currently for sale, still sits overlooking Mr. Nussbaumer's proposed subdivision.
This fall, Great Hill Equities Inc. sold several pieces of Lookout Ridge property to two limited liability companies for about $6 million, according to real estate transactions published in the Enterprise on October 4.
A "For Sale" sign posted on Great Hill Road lists RF Boston as the financial backer. A website describes the company as having years of "hands-on development and lending experience."
Principals for the financial company could not be reached for comment.
Tori Harrison, the listing agent with Sotheby's, described RF Boston as a construction lender based in Quincy.
Since the "For Sale" signs were posted a few weeks ago, people have been calling her agency daily with questions about the 10 parcels on Maxwell Lane, Ms. Harrison said.
Six spec homes to be built on Astrid Way—another Lookout Point cul-de-sac—are also expected to be placed on the market in the future, the realtor said.
She tells potential customers these are "great properties."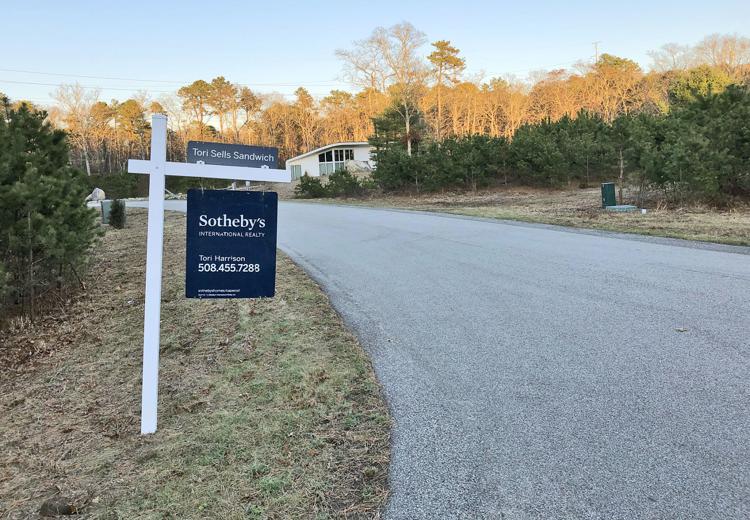 "There are not a lot of new cul-de-sacs under $200,000 in Sandwich anymore," Ms. Harrison said. "It's a great opportunity for someone who wants to retire here."
The land presents opportunities to builders who want to build homes on speculation or individuals who want to bring their own builders, Ms. Harrison said.
There are some restrictions, Ms. Harrison added. The homes must be at least 1,900 square feet and must have two-car garages.
Sandwich Planning Director Ralph A. Vitacco said the property would be attractive to developers because all the hard work of acquiring regulatory permissions from the town and the Cape Cod Commission has already been done.
"It's a shovel-ready subdivision," Mr. Vitacco said.