A Sandwich High School graduate spent last spring more than 17,000 feet above sea level studying climate change and pollution in high elevation climates with a team from the National Geographic and Rolex Perpetual Planet Everest Expedition in Nepal.
Heather Clifford, Class of 2011, was chosen for the expedition as the student of Paul A. Mayewski—the director of the Climate Change Institute at the University of Maine. She is a graduate research assistant at the school, working as a full-time researcher while she works toward her doctoral degree.
Mr. Mayewski was selected to be the scientific lead for the expedition.
"I was chosen to join the expedition as a part of my doctorate research, which focuses on climate and pollution in mountain regions by studying snow and ice," Ms. Clifford said.
The purpose of the expedition, which took place from April 1 to May 31, was to help understand the effects of climate and environmental change on the mountain. Additionally, the research team studied what the implications of those changes might have on the high-glacier systems that provide water to 1.9 billion people around the world, Ms. Clifford said.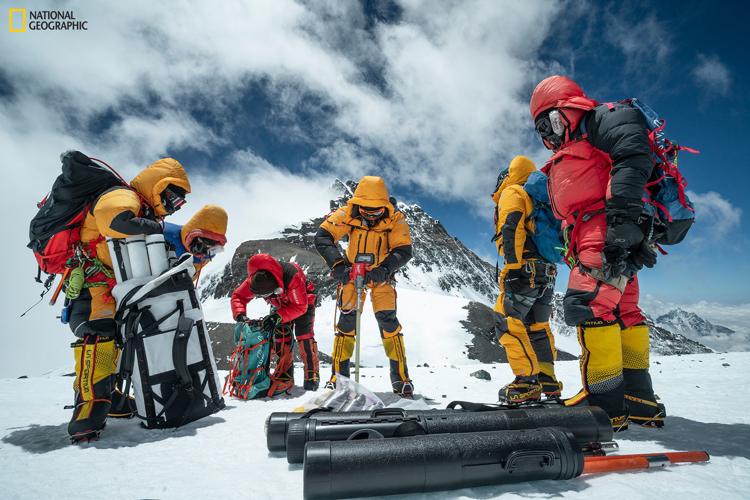 "My role as a member of the glaciology team was to collect ice, snow, and stream samples to better understand climate, pollution, and atmospheric circulation during the past and present in the Khumbu region," she said.
Ms. Clifford was involved with drilling ice core samples from the Khumbu Glacier, which is next to the Everest Base Camp. The samples were collected over a month-long period.
"Studies have shown glacial meltwater pollution can negatively affect local communities and we plan to develop a risk assessment of pollution focusing on glacial meltwater streams throughout Khumbu region," she said. "Our study will also encompass the human impact on Everest Base Camp and determine if this causes any negative effects on communities downstream of the Khumbu Glacier."
While Ms. Clifford said that she has been on other expeditions before this one, the scope of the Everest expedition was beyond anything she had experienced before. She said that the team had almost 50 members from five different areas of science—biology, geology, glaciology, mapping, and meteorology.
Throughout her time on Mount Everest, Ms. Clifford said that she was able to get to know the entire team and work with each discipline.
"The expedition overall was quite an incredible experience; having little travel experience I had quite a few firsts," she said. "First time being in Asia, riding in a helicopter, trekking for 11 days straight, spending a month at 17,500 feet, living in a tent for a month, [and] seeing an avalanche."
Beyond being involved in a scientific expedition, Ms. Clifford was also given a unique graduation experience.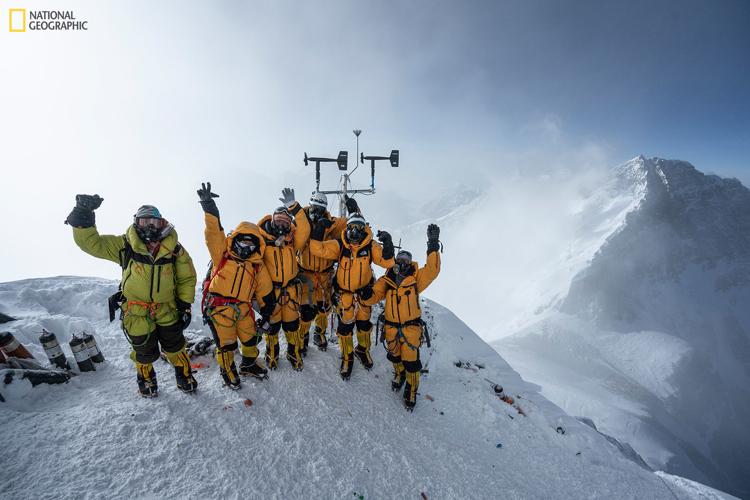 She had completed her work for her master's degree in December 2018 and was unable to attend the December ceremony at the school. Another student on the expedition, Laura Mattas, had also recently completed her bachelor's degree.
The spring graduation ceremony for the university was scheduled for May 11, but both women were going to still be in Nepal.
"We thought it would be a fun idea to take this opportunity to have a ceremony for us, especially with both of our advisors present," Ms. Clifford said.
For the ceremony, the women fashioned graduation robes out of trash bags and caps out of cardboard. Ms. Clifford used a yellow jacket as a master's hood. "Pomp and Circumstance" was played as they walked into the dinner tent, where their advisors met them with their "degrees."
"It was a fun and spontaneous celebration as I had not celebrated finishing my degree yet, and it was nice to share it with the rest of the crew whom we had gotten to know over the past month and a half," Ms. Clifford said. "It was definitely shorter and quainter than a typical graduation ceremony, but also really memorable since our advisors gave inspiring, impromptu speeches. Everyone on the expedition signed our 'degrees' [rock sampling cloth bags], which is a nice souvenir that is hanging by my desk."
Ms. Clifford said her interest in environmental issues and climate change was sparked at Sandwich High School through her ecology teacher, Mark Gilmore. She also completed an independent study with Owen (Chip) Hill, who is now the assistant principal for the STEM Academy.
During the study, she read and analyzed the Intergovernmental Panel on Climate Change Report.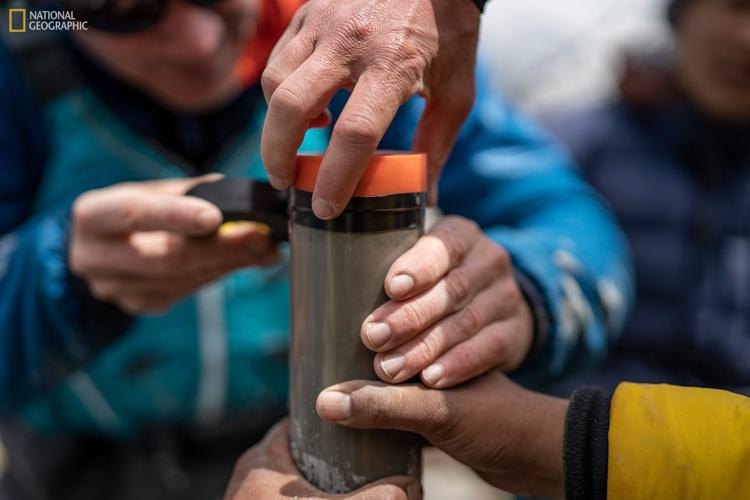 "From there, I decided I wanted my future career to be based on understanding climate change and working toward solutions," she said.
Her education since Sandwich has included a bachelor's in environmental engineering from Clemson University in Clemson, South Carolina, a master's in climate science from the University of Maine, and she is currently working toward her doctorate in earth and climate sciences at the University of Maine.
The work she is currently doing for her doctorate is around understanding climate and pollution during the past and present in the Andes, Swiss Alps and the Himalayas.
"After I receive my PhD, I hope to continue research and pursue a career in science policy, education, and communication," Ms. Clifford said.