Spending time at the Sandwich Public Library has been a big part of Patrick McCartney's life since his family moved to Forestdale when he was just 5 years old. So when the library launched a Junior Friends of the Sandwich Public Library earlier this month, he was among the first to sign up.
"I thought that, well, my dad's a trustee and I want to help the library, as well," said the Oak Ridge School 3rd grader. "I decided that I'd be a Junior Friend because I knew that there would be a lot of benefits and that it would be a lot of fun."
While the program is still in its infancy, he hopes that one day he and his peers will be able to fundraise for the Children's Room by selling things like chocolate bars so that they can buy more books.
He said that his favorite books include Jeff Kinney's "Diary of a Wimpy Kid" series, as well as Kate Forsyth's "Impossible Quest" series.
He is an avid reader and has found that some of his favorite series cannot be borrowed from the library because the library does not own the books. He would like to have a voice in bringing in some of those books, so his friends can read them, too.
The idea to create a junior version of the library Friends came from adult Friends member Becky Milburn. While Ms. Milburn was at work one day, a coworker mentioned that she had loved being a junior member of their hometown library's Friends program as a child.
"Once we began to research the concept, we realized that many libraries around the country have a junior Friends program to engage that age group that is a tad too old for puppet shows and storytimes, but too young for full-blown volunteer work," said Friends president Tammy McDevitt. "We loved it, and wanted to replicate it here in Sandwich."
Board member and marketing subcommittee member Heather Walsh joined Ms. McDevitt and Ms. Milburn in developing the program and figuring out ways to encourage children to join. They recruited local artist Donna Rockwell to design a logo that is now being used on a brochure and flyer that advertise the program.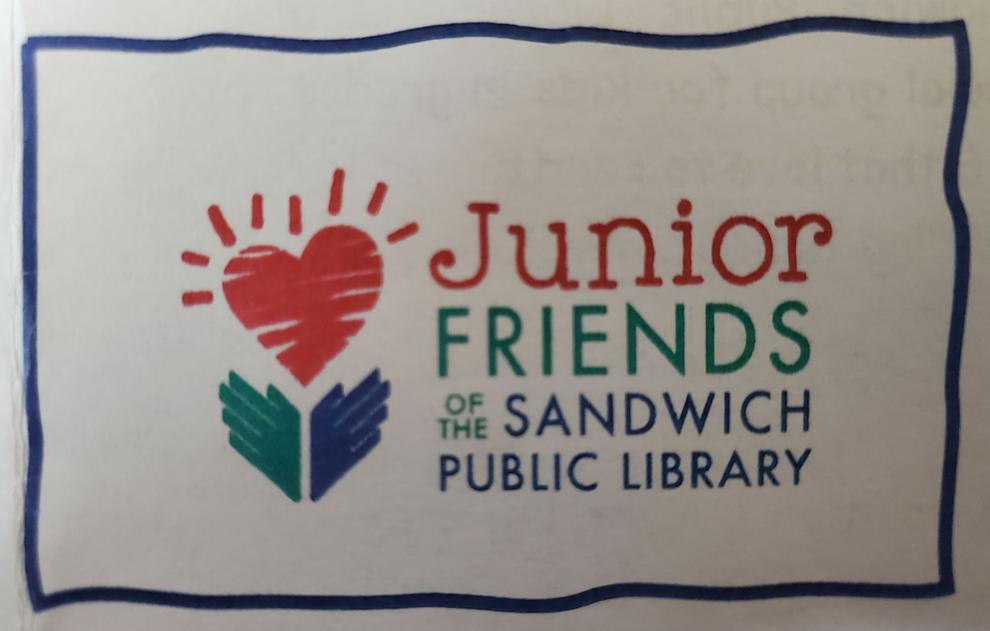 The Junior Friends group is open to children in grades 3 through 6.
"This age group reads a lot, visits the library often, and participates in many of our special events and programs," Ms. Milburn said. "In short, they love the library."
Once children join, they are sent by mail a welcome packet, which includes a letter from the Friends, a membership card, a bookmark, a sticker, and three cards that they can use to write their own book reviews. The cards will be placed with the book they have reviewed to encourage other children to check it out.
Ms. Milburn said that these reviews will be called the "Jr. Member's Rad Read Recommendations."
Their book recommendations will also be included in the Friends' monthly newsletter.
"Plus, because this is a brand-new program, the inaugural members will get to provide feedback on how they'd like to see Junior Friends grow and activities they'd like to participate in," Ms. Milburn said.
A web page for the Junior Friends is also in the works, and junior members will be able to provide some input as to what will be on the page. Currently, registration for the group is completed by filling out a physical form, but once the website is in place, a Google form will be made available, too.
Registration materials can be picked up in the Book Sale Room and the Children's Room at the library in the meantime. It is free to join.
While pandemic restrictions are still being observed, the vision for the junior group includes future pizza parties and other fun events.
Patrick said that a big reason that he was excited to join is because the library is a big part of his own life. He said that he likes being able to have a place where he can hang out and read, as well as a place where he can meet other children who like to read.
The window seat in the Children's Room has quickly become his favorite place to read.
He hopes that a lot of other children will sign up and join him and the other inaugural members in sharing a love of reading and a desire to help in their community.
"I think they should be excited about a chance to be able to read and help a place where people get a lot of their books," he said. "I think it would be very nice if everyone could help out a bit."