The spirits of town employees flew at half-staff on Thursday, June 17, as they acknowledged the death of longtime colleague Edward L. Childs. He was 63.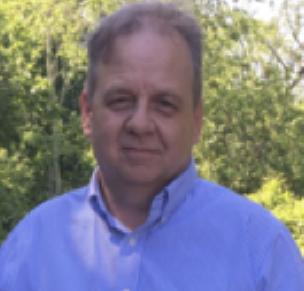 Mr. Childs, who served as town assessor for 33 years, and was beloved for his sense of humor and humility, succumbed Wednesday night to his year-long battle with liver cancer.
"We will all miss his assessing expertise, great sense of humor, and 'sky is falling' reactions," Town Manager George H. (Bud) Dunham said in an early morning email sent to employees.
Mr. Dunham later explained in a telephone interview Wednesday, June 16, that Mr. Childs overreacted to all things, to the amusement of those who knew and worked with him.
Town Treasurer William Jennings said Mr. Childs' "Oh God, oh God, oh God," reaction to things was "a part of his character. That's who he was."
Mr. Childs made public appearances at Town Meeting and at selectmen's meetings when a clear explanation of town property values was needed.
Although he was a mathematical whiz and loved numbers according to his coworkers, Mr. Childs had a gift for explaining complex formulas to non-math lovers, such as some taxpayers and journalists.
Mr. Dunham said, tongue-in-cheek, that Mr. Childs overexplained things.
"The assessments in heaven just got a little more accurate, but God had to listen to a long, overly-detailed, boring explanation for why," Mr. Dunham joked in an email, adding, "I think Ed would have actually wanted me to add that last part."
Mr. Childs, who grew up in Barnstable, loved sports—all sports, Mr. Dunham said.
"He was a fanatic and belonged to multiple leagues of football, baseball and even golf," the town manager said.
Besides his fun and funny side, though, Mr. Childs was a consummate professional who brought Sandwich's assessing department from chaos to a position of strength and pride for the town.
He readily shared his expertise with all who needed a hand, Mr. Jennings said.
"He was a huge help to me when I became town treasurer in 2013," Mr. Jennings said.
Health Director David B. Mason said Mr. Childs was also known for being self-deprecating and gave this example:
Mr. Childs told Mr. Mason a story about appearing on a televised show hosted by former state Rep. Randy Hunt.
"Ed said he wore a black suit on the show and was placed against a black background." Mr. Mason recalled. "He said, 'I looked just like a bobble head.'"
Mr. Jennings said Mr. Childs was very well liked throughout the ranks of employees and that everyone's heart was heavy yesterday.
"Today is a tough day, a brutal day," Mr. Jennings said. "He had been here for so long and was such a fixture."
Even though Mr. Childs struggled with pain over the past several months, he continued to come to work.
"He was in the office on Monday," Mr. Jennings said. "He was dedicated and determined to making sure his girls had everything they would ever need."
Mr. Childs, who lived in Norton, leaves his wife, Barbara Childs, and daughters Cara and Cate Childs. Funeral arrangements had not been announced at press time.