The Sandwich Public Schools are providing breakfast and lunch at no charge to families in need while the schools are closed.
Monday through Friday, from 11 AM to 1 PM, families will be able to go to Sandwich High School to pick up the prepackaged meals. For each child in the family, caregivers will be given a lunch for that day and a breakfast for the following morning.
The tent where the food is being distributed can be found by staying to the right upon entering the main driveway to the school. The tent is on the left-hand side.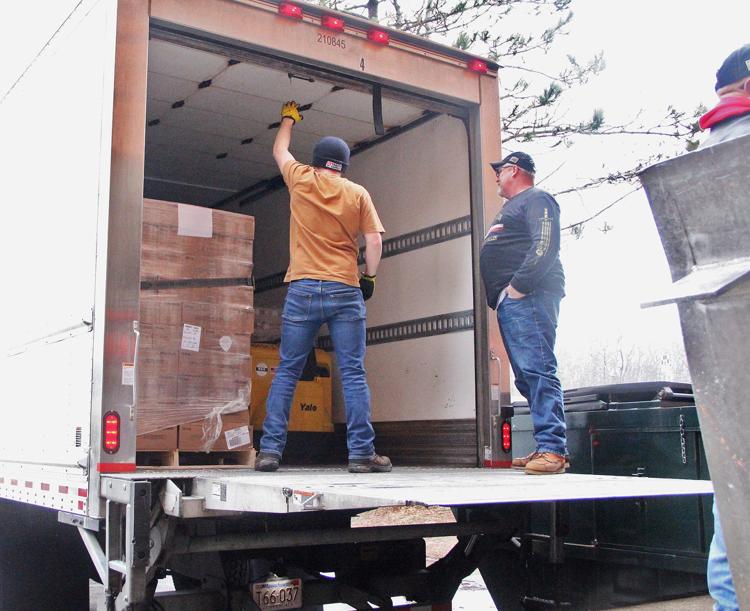 Superintendent Pamela A. Gould said the lunches include a sandwich and fruits and vegetables, and the breakfast is cereal with milk.
The district has also been collecting food through weekly drives on Thursdays, which has allowed it to provide families with additional bags of groceries if they need more food at home. Dr. Gould said the district was able to provide families with bags that had boxes of cereal, canned fruit, soup, peanut butter and oatmeal last week.
Cape Kids Meals continues to provide students with meals on weekends.
In addition to food donated by the community, the district received a donation of 27,500 pounds of food from the Massachusetts Military Support Foundation. The district's director of mental health, Joe Dowick, contacted Steven G. Xiarhos, who contacted the foundation's president, Don Cox. Mr. Cox arranged the donation.
On Friday, March 20, volunteers from Big Nick's Ride for the Fallen delivered the food to the school.
All students, regardless of town of residence or the school they attend, are able to eat for free. There are no identification checks.