A strong fall storm has left tens of thousands along the Upper Cape without power and caused significant tree damage, with high winds still expected to continue throughout the day.
The storm started during the evening of October 26, bringing high winds and heavy rain.
As of 9 AM this morning, more than 75 percent of the Upper Cape was without power, according to Eversource. Bourne has been the hardest hit with 99 percent of residents experiencing power outages at this time.
Multiple agencies have reported extensive road closures at this time, as well.
In Mashpee, downed trees and power lines have closed Orchard Road, Route 28 at Orchard, Cotuit Road, South Sandwich Road, Quinaquisset Road, Ashers Path, Hoophole Road, and Rock Landing. A portion of Route 130 is also closed due to a downed tree, Mashpee police said on Wednesday afternoon.
Closures in Bourne include Gray Gables going in and out of Monument Neck, Shore Road at Linwood, Clark Road at Henry Gagner Road, Lathrop at Carver Road, the area of 517 County Road, and Old Dam Road near Shore Road.
Falmouth police reported that multiple roads were closed, but did not specify which ones. The department also said that traffic lights are not operational at multiple major intersections.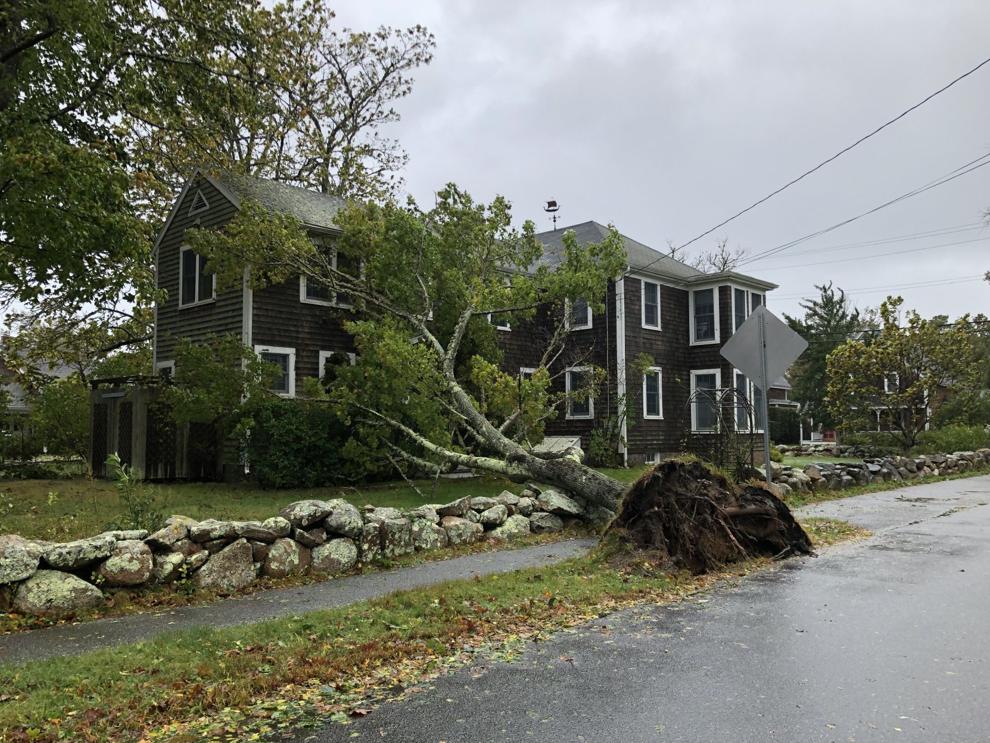 Trash pickup has been canceled in Falmouth and Bourne for the day.
The Steamship Authority has canceled all services that had been scheduled today.
The opening of the town offices in Bourne has been delayed until at least noon. The town stated that it would be reevaluating the situation later this morning.
All Barnstable County offices are closed for the day.
The Barnstable County Regional Emergency Management Committee has urged residents to stay off the roadways as much as possible. Preparations were made Thursday to get the region's six shelters ready in the event they are needed, however none of them are open at this time.
Those shelters include Falmouth High School, Sandwich High School, Barnstable Intermediate School, Dennis-Yarmouth Regional High School, Cape Cod Regional Technical High School, Nauset Regional High School, and Nantucket High School.