We don't own a crystal ball or have access to a magic mirror. We've never learned to read tarot cards, runes, or tea leaves. We don't keep company with any psychics or hang with any prognosticators. And we can't remember the last time we saw our Ouija board.
So suffice it to say that our ability to predict the future is quite limited.
Even so, we can say with some certainty that 2020 is going to be a transformative year for Sandwich in more ways than one.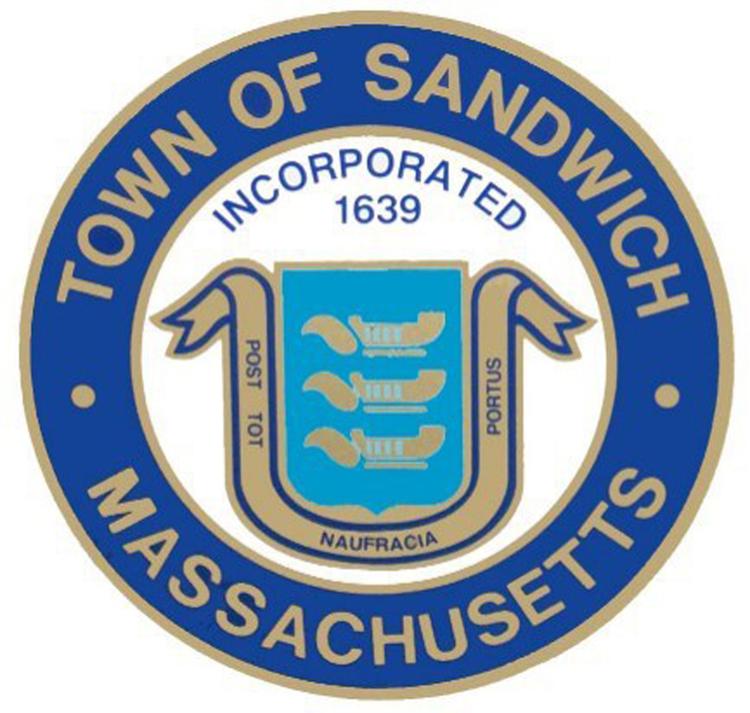 For starters, recreational opportunities in town will grow by leaps and bounds in the new year.
Springtime will bring the grand opening of the town's brand-new skate park near the corner of Quaker Meetinghouse and Cotuit roads. On the same site will be new tennis and pickleball courts, as well.
The pickleballers in town are eagerly awaiting these new courts. For years they've been making do with tennis courts for their games. Now they will have courts dedicated to their sport.
Another happy sporting group in town will be the disc golfers. The year 2020 will bring with it the town's first disc golf course situated between the skate park and the existing Oakcrest Cove recreation area farther down Quaker Meetinghouse Road.
Not only is 2020 going to be a big year for sports in Sandwich, it's also going to be a big year for town buildings.
The new year will bring with it progress on a new town hall, a new senior center, and a redesigned library.
While none of the projects will be completed in 2020, we will definitely see project managers hired and final design plans for both the library renovations and the new senior center, which is being called the Center for Active Living.
As for the new town hall at 100 Route 6A, the final designs are very close to being finalized with the hopes that the project could be put out to bid in the spring. If all goes smoothly and the bids come in at or below expectations, work could begin soon afterward. Here's hoping.
We're also sure to learn more about what's planned for the old town hall.
Another building that will get a fair amount of attention in 2020 is the former Henry T. Wing School.
The selectmen are onboard to sell the former schoolhouse to a developer who will transform the site into senior housing. The current plan is to seek final voter approval at the Annual Town Meeting in May. But don't be surprised if selectmen decide to move on it earlier and call for a Special Town Meeting in February or March.
The new year will surely bring some news from the Army Corps of Engineers concerning the future of Town Neck Beach.
The federal agency is in the midst of a study (called a 111 Study) to determine if the Canal jetties are to blame for the lack of sand on Sandwich's barrier beach.
If the Army Corps determines the jetties are the main culprit in Sandwich's sand woes, the federal agency will have to come up with a long-term plan to shore up the barrier beach and protect Great Marsh and all the abutting low-lying neighborhoods.
We are sure we're not alone at the edge of our seats awaiting this news.
The months ahead will also bring several new faces to state politics, and possibly to the national and local scene as well.
For sure, we'll have ourselves a new state senator. Senator Vinny deMacedo retired at the end of November. A primary vote is scheduled for March 3 in advance of the election, scheduled for March 31. So far, six candidates have formally launched campaigns for the seat, including Sandwich's own Jack Stanton.
We'll also have a new representative for the Fifth Barnstable District, which Sandwich is a part of.
Rep. Randy Hunt announced in July that he would not seek reelection, kicking off a flurry of political interest in the seat. Among those showing interest are Sandwich School Committee member Jim Dever and former Sandwich selectman Tom Keyes.
On the national stage, 2020 is a presidential election year. Has America had enough of Donald Trump? We can only hope… and, of course, vote.
On the local level, two seats on the Sandwich Board of Selectman and two on the Sandwich School Committee are up for grabs in 2020. Those seats are currently occupied by Bobby George and Mike Miller on the board of selectmen and Sean Rausch and Jim Dever on the school committee.
What will the new year bring for the Sandwich Boardwalk? Will winter storms cause more damage to the structure? Will the town get voter buy-in for a bigger, sturdier boardwalk?
How about the Cape Cod Canal bridges? Will we see any progress made on replacing the tired spans? What will become of the Sandwich Economic Initiative Corporation? Will the Golden Triangle rear its head again in 2020? What progress will be made on the region's wastewater issues?
I guess we'll have to wait and see.
But if there's one thing that's certain: it's going to be a big year for Sandwich on many fronts. Buckle up and prepare yourself to be shocked and amazed.