The guest commentary in last week's edition from Jack Stanton was so far off base that I am compelled to offer a different view and to set the record straight.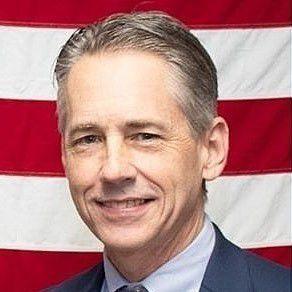 I do so not simply as a Republican, but as someone who was the state representative for this district for four terms and as someone who actually has known Steve Xiarhos on a personal and professional level for decades.
One of the central messages of Steve's candidacy is the need for elected officials to make smart decisions on important issues as our state looks ahead to the future. His goal is to move Cape Cod to an even better place to live and work. Steve's professional work as a former deputy chief of police and his charitable work as a Gold Star father gives him the ideal blend of experience and perspective needed to get the job done.
Contrary to assertions made in this newspaper, Steve's campaign has not been focused on national issues and presidential politics. It is insulting to suggest that Steve going to the White House as a Gold Star father to honor his son was somehow political.
Anyone who knows the Xiarhos family knows of their grief, love and respect for their beloved son Nick. It started when Nick was killed in 2009 and has been a part of Steve and his family every day since. This trip was not political, nor was Steve's meeting with President Obama when he was president: a fact those who are critical of Steve fail to remember.
Steve Xiarhos's campaign is his sincere desire to roll up his sleeves and get to work on issues that are decidedly local in nature. Most importantly, Steve has pledged to be a full-time state representative—something his opponent, a government labor union lawyer, has not committed to. Can you imagine the ethical conflicts of a state rep also representing government unions?
Steve is not running for office in order to become a cog in the wheel on Beacon Hill or push a specific agenda. That's not what we need. He's running to be a strong, independent voice for the people of Barnstable, Bourne, Plymouth, and Sandwich, and to continue a lifetime of public service.
If you listen to Steve Xiarhos in the debates or while he speaks to voters, his focus is on improving our schools, and working on regional issues like wastewater and affordable housing. I also know Steve will push to keep taxes low, reduce unfunded mandates on municipalities and burdensome regulations that hold back our businesses. Steve supports responsible economic development and small business expansion to create jobs here on the Cape.
It also goes without saying that Steve's law enforcement experience makes him the natural choice to keep Cape Cod safe. He will fight for tougher laws to keep violent criminals in jail. He will fight for more resources and better training for police officers and he will continue the battle against opioid abuse. There's no one I trust more than Steve Xiarhos to make sure our criminal justice system works as it should.
I strongly believe in his ability to serve the people of the 5th Barnstable District with honesty, integrity and hard work. Steve Xiarhos is a proven, capable leader who possesses respect and compassion for all. I hope you will reject the negative tone of some partisans and vote for Steve Xiarhos as your state representative.