Women are waiting longer than ever for the days of diapers and 3 AM feedings.
The average age of a woman having her first baby is 26.3, the oldest ever, according to a recent report by the Centers for Disease Control and Prevention (CDC). The mean age at first birth reached all-time highs among all racial and ethnic groups and in all 50 states.
The largest shifts occurred among groups of women at the beginning and end of their child-bearing years. The percentage of first-time mothers who were:
• Under age 20 dropped from 23 percent in 2000 to 13 percent in 2014
• Age 30 to 34 climbed from 16 percent to 21 percent over the same 15-year period
• Over age 35 rose from 7 percent to 9 percent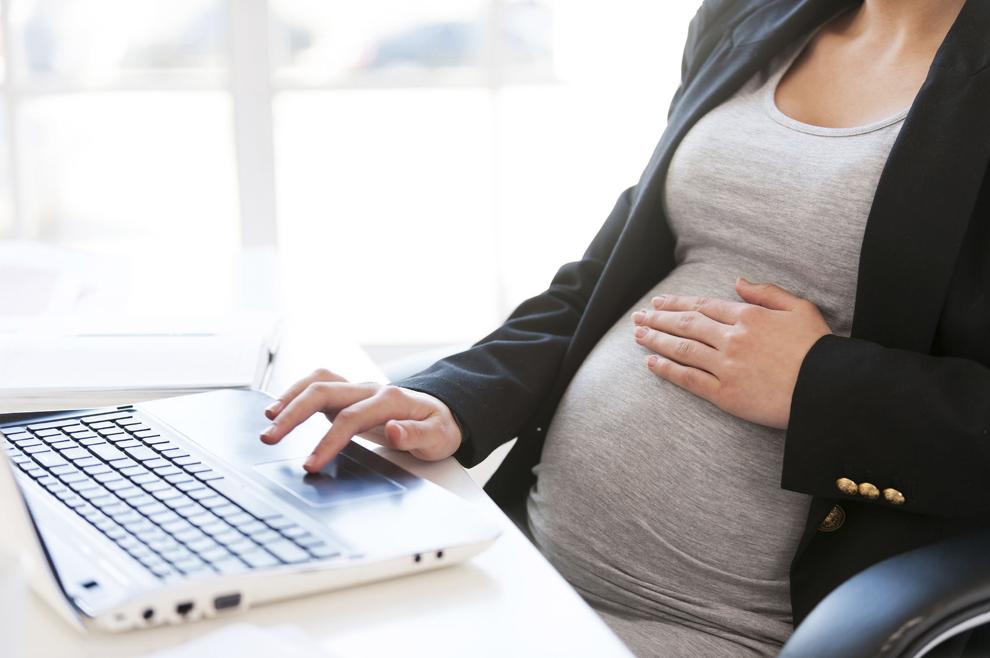 In Massachusetts, the teen pregnancy rate fell 14 percent in one year to 12 births per 1,000 women. The Bay State has the lowest teen birth rate in the nation and the fourth-lowest teen pregnancy rate, according to the National Campaign to Prevent Teen and Unplanned Pregnancy.
Researchers cite two main drivers for the drop in teen pregnancies:
• Adolescents are waiting longer to have sex. A Pediatrics study found that teens "are less likely to have had sex (by every age) than those born in the 1970s, indicating that more young people are delaying sexual initiation than in the recent past."
• More teens are using long-acting reversible contraceptives (LARCs), according to the Guttmacher Institute. This class of birth control includes intrauterine devices (IUDs) and hormonal implants, which must be inserted and removed by a health care provider. Fertility returns immediately after removal.
"LARCs are as effective as permanent sterilization, but they're reversible," said Richard E. Heywood III, DO, an OB/GYN with Falmouth Women's Health in Mashpee, who delivers babies at the Family Birthplace of Cape Cod Hospital in Hyannis.
Fewer than one percent of women using LARCs will get pregnant, compared to a 10 percent failure rate for birth control pills and 20 percent for condoms, according to Dr. Heywood.
The American College of Obstetricians and Gynecologists has advised that LARCs are safe and appropriate for most teenagers and women. Despite this assurance, though, some women still harbor misconceptions about their safety.
"When IUDs were designed in the '60s, they were terrible, and that led to mistrust," Dr. Heywood explained. "So the challenge has been to educate patients about the improved design."
That education is sinking in. About 7 percent of women age 15 to 44 used LARCs from 2011 to 2013, a five-fold increase in a decade, reports the CDC.
For teenagers interested in LARCs, Dr. Heywood recommends Skyla, a hormonal IUD approved by the Food and Drug Administration in 2013.
"Skyla is physically smaller [than other IUDs] and more well tolerated by women who haven't had a baby before," he said.
LARCs do not protect against sexually transmitted infections, so healthcare providers recommend the use of condoms as well.
Consistent with the CDC's average-age report, Dr. Heywood has noted an uptick in his 30-something patients starting families. "It's something we see very frequently these days. They're spending more time developing their careers," he said.
Pregnant women over age 35 are at greater risk for miscarriage, birth defects, chromosomal abnormalities and preterm births, but they have a key health advantage, too, according to Dr. Heywood.
"Older women tend to have a greater concept of health. They're trying to be healthy and paying attention to their diet and overall wellness," he said.
LARCs—including IUDs and hormonal implants—are among the most effective methods of birth control, with a failure rate of less than 1 percent. Fertility generally returns to normal once a device is removed.
An IUD is a small, T-shaped device inserted into the uterus that prevents fertilization of the egg by the sperm.
• The IUDs marketed as Mirena and Skyla both release progestin, a hormone that causes cervical mucus to thicken and the uterus lining to thin, which blocks sperm from reaching the egg.
• Paragard is a copper-based, hormone-free IUD that also prevents fertilization.
The hormonal implant Nexplanon is matchstick-sized rod inserted in the upper arm that releases progestin into the body. It works mainly by stopping ovulation.
All contraceptives have risks and benefits, and not all methods are appropriate for everyone. Women should talk to their health care providers about their options.